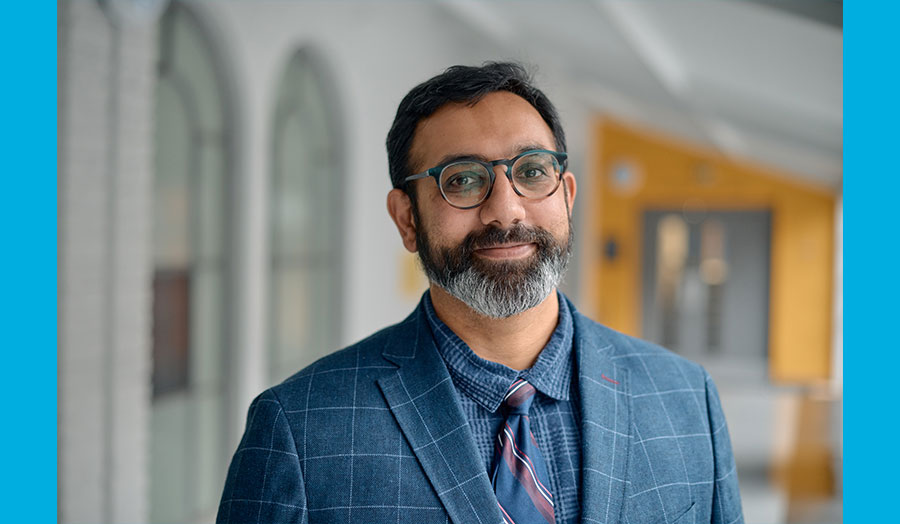 Irvind is a chartered physiotherapist. He qualified as a physiotherapist over 15 years ago with a Physiotherapy MSc (Pre-reg) from Essex University.
He brings a high level experience and a diverse skill set having worked in a range of industry sectors, including the NHS and community, private and commercial settings.
Irvind has worked in a variety of specialist areas including musculoskeletal, paediatric and patient handling in both acute and community settings.
He joined London Metropolitan as a part-time senior lecturer in September 2022.
Irvind teaches on our Physiotherapy MSc (Pre-reg) degree course.
He encourages a biopsychosocial approach as part of his modules. He leads and coordinates input from other lecturers across our departments, as well as other guest lecturers, in order to provide students with a wide range of input as part of a multi-faceted approach to practising physiotherapy.
Irvind is a module lead for the following courses:
Applied Sciences for Physiotherapy Practice
Physiotherapy Theory and Practice 1: Management of Long-Term Conditions
Irvind Sihota
Lecturer in Physiotherapy
Email Irvind