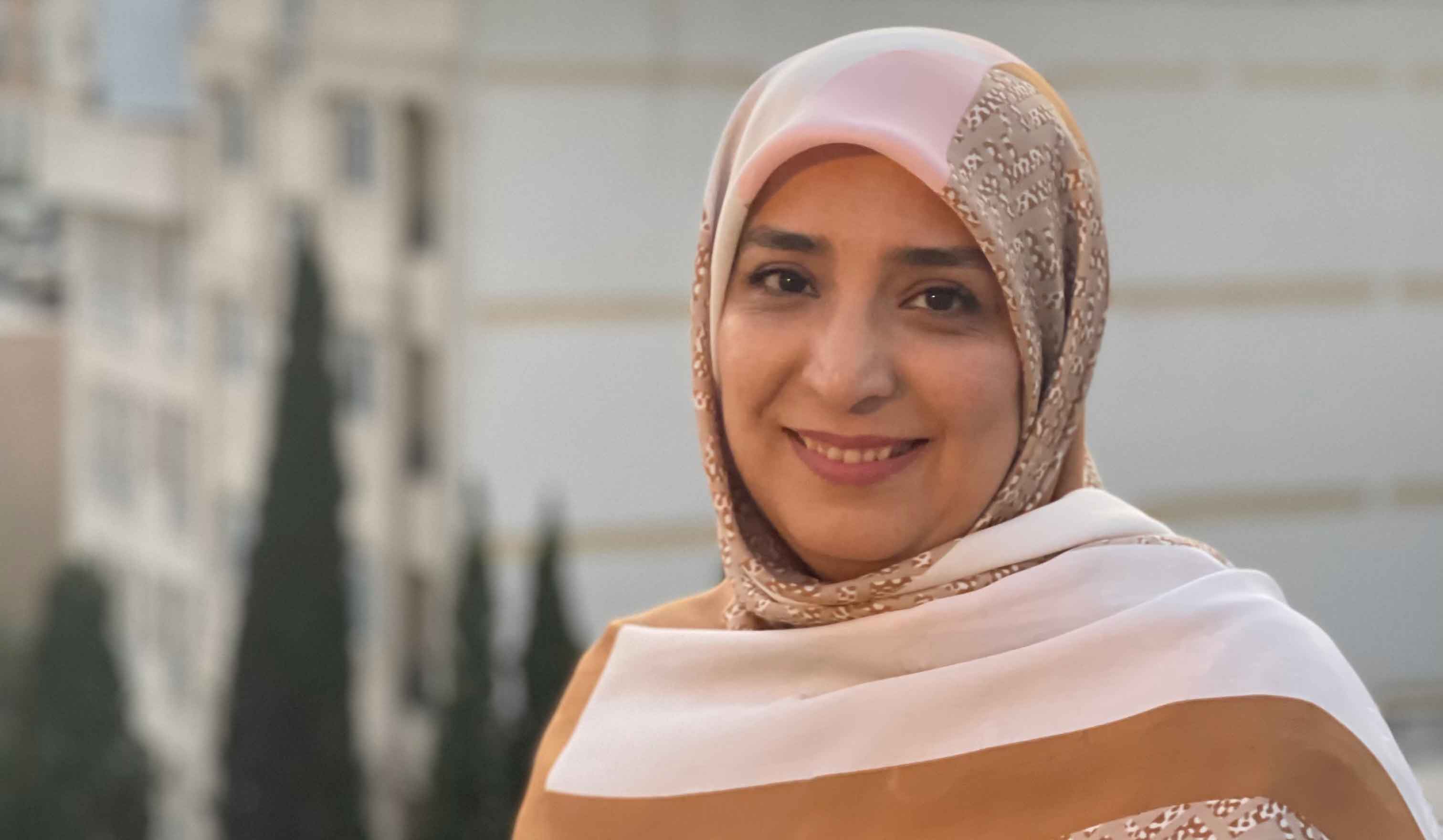 More about Dr. Elaheh Homayounvala
Dr. Elaheh (Ela) Homayounvala is a PhD graduate of King's College London. She has more than nine years of experience in teaching in higher education and doing interdisciplinary research in computer science. She was previously a Lecturer in Computer Science at Goldsmiths, University of London for three years. She is currently a Senior Lecturer in Artificial Intelligence and Machine Learning at London Met.
She is interested in teaching computer science topics as well as more specialised topics in Machine Learning and Artificial Intelligence. Her research is multi-disciplinary and is focused on technology and people to understand how people interact with technology and how to adapt technology to needs and preferences of people, which are usually named "User Modelling and Personalisation".
List of selected publications
H. S. Cheraghchi, A. Zakerolhosseini, S. Bagheri Shouraki, E. Homayounvala, "A novel granular approach for detecting dynamic online communities in social network", Soft Computing, 23(20), pp. 10339-10360, ISSN 1432-7643, 2019.

M. Eslami, S. Firoozabadi, E. Homayounvala, "User Preferences for Adaptive User Interfaces in Health Information Systems", Universal Access in the Information Society, Vol.16, pp.1-9, 2017.

S. Akbarinasaji, E. Homayounvala, "A Novel Context-Aware Augmented Reality-Assisted Framework for maintenance systems", Journal of Ambient Intelligence and Smart Environments, Vol.9, pp.315-327, 2017.

M. Tajbakhsh, E. Homayounvala, S. Shokohyar, "Forensically Ready Digital Identity Management Systems Issues of Digital Identity Life Cycle and Context of Usage", International Journal of Electronic Security and Digital Forensics, Vol.9, pp.62-83, 2017.

E. Homayounvala, "A Bayesian Approach to Service Selection for Secondary Users in Cognitive Radio Networks", International Journal of Advanced Computer Science and Applications, Vol.6, pp.201-204, 2015.

E. Homayounvala, A.H. Aghvami, "User Preference Modelling for Access Selection in Multiple Radio Access Environments", IEICE Transactions on Communications, Special Section on Software Defined Radio Technology and Its Applications, Vol. EE88-B, No. 11, November 2005, pp. 4186-4193.
Conference papers
Z Sadeghi, E. Homayounvala, M. Borhani, "HCI for elderly, measuring visual complexity of Webpages based on Machine Learning", Digital Image Computing: Techniques and Applications DICTA 2020, Nov 2020.

E. Homayounvala, M. Nabati, R. Shahbazian, S.A. Ghorashi, V. Moghtadaiee, "A Novel Smartphone Application for Indoor Positioning of Users based on Machine Learning", AppLens Workshop, UbiComp/ISWC'19 Adjunct, London, UK, 9-10 September 2019.

A. Bodaghi, E. Homayounvala, "Personalization of Interactive Recommender Systems for Expert Users", 4th International Conference on Web research, Tehran, Iran, April 2018.

E. Homayounvala, S. Alavian Ghavanini, "Tracking My Mood for e-Coaching Comparing User Acceptance of Self-Report Mood-Tracking and Automatic Mood Detection from Facial Expression", In E-Coaching for Health and Wellbeing (eCHW 2017), Amsterdam, Netherland, January 2017.

Z. Sahami Shirazi, E. Homayounvala, "A New Method for Dynamic and Automatic Detection of Learners' Learning Styles based on Fuzzy Logic", 4th International Conference on Electrical and Computer Engineering, January 2017.

A. Jalalimanesh, E. Homayounvala, "Organizational Knowledge Mapping based on Library Information System", In IADIS International Conference Collaborative Technologies, 2011.

E. Homayounvala, I. S. Groves, A. H. Aghvami, "On Migration Policies for Personal Assistant Agents Embedded in Future Intelligent Mobile Terminals", 6th IEE International Conference on 3G and Beyond, London, pp. 373-377, November 2005.

E. Homayounvala, A. H. Aghvami, "Performance Evaluation of Personal Agent Migration Policies in an Ambient Use Case Scenario", European Symposium on Ambient Intelligence, November 2004, Eindhoven, Netherlands.

E. Homayounvala, S. A. Ghorashi, A. H. Aghvami, "A Bayesian Approach to Modelling User Preferences for Reconfiguration", E2R Workshop September 2004, Barcelona, Spain

S. A. Ghorashi, E. Homayounvala, F. Said, A. H. Aghvami, "Dynamic Simulator for Studying WCDMA Based Hierarchical Cell Structures", 12th IEEE International Symposium on Personal, Indoor and Mobile Radio Communications 2001 (PIMRC), September 2001, San Diego, USA.