Edwina Attlee is a writer and researcher who teaches Critical and Contextual Studies in Architecture and Interiors at the School of Art, Architecture and Design.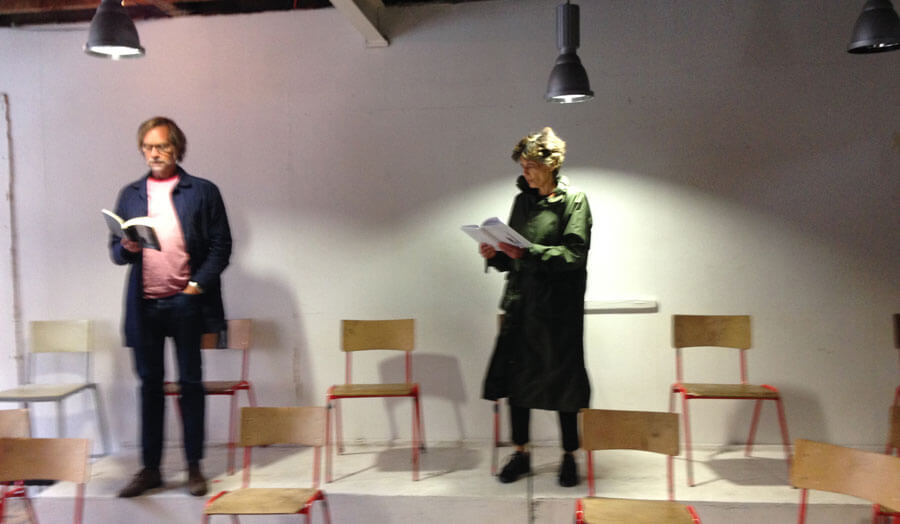 Edwina Attlee
Edwina Attlee teaches Critical and Contextual Studies in the School of Architecture, and is also a Teaching Fellow at the Bartlett School of Architecture.

Edwina holds an interdisciplinary PhD in Humanities and Cultural Studies from the London Consortium (Birkbeck College). Strayed Homes: A Reading of Everyday Space explored the practice of place and cultural histories of the launderette, the sleeper train, the fire escape, the greasy spoon and the postcard. Previous to this, Edwina studied English Literature at the University of Leeds.
Edwina writes poetry and prose. Her writing has appeared in The Architectural Review, The Guardian, The White Review, Poetry London and The Poetry Review, and in two pamphlets of poetry, Roasting Baby (If a Leaf Falls Press) and the cream (Clinic).
Edwina's current research addresses ideas of spare and wasted time, with a particular emphasis on social and gendered hierarchies of these categories. This has led in two related directions, towards histories of housework and its homes, and towards concepts and experiences of childhood. Her teaching is based upon an understanding of writing and reading as practices.
At the School of Art, Architecture and Design she leads two MA modules exploring writing about architecture, and the social history of childhood and the family, as it pertains to and interrupts the history of architecture. Edwina also teaches Critical and Contextual Studies to first, second and third-years.
Editor, with Phineas Harper and Maria Smith, Gross Ideas: Tales of Tomorrow's Architecture (London, Architectural Foundation: 2019)
Attlee, E. (2019) 'Mapping urban space and time: Talking to horses and pigs', Migrations: New Cinema & the City (London, Cours de Poetique)

Attlee, E.

(2015) 'Click, Click, Click: Cliché in the poetry of Emily Berry, Heather Phillipson and Sam Riviere', Dandelion: Postgraduate Arts Journal and Research Network. 5(2)
Attlee, E. (2015) 'Fire Escape/ Washing Line', Taking Up Space (London, Pavement Books)
Sitting Room – a roaming poetry reading series

Belonging Intimately to the Background (2017) - a one-day symposium showcasing film, performance and research on the background to everyday life. Featuring: Tom Phillips, Jake Auerbach, Ben Highmore, Maya Oppenheimer, Sophie Chatelier and There They Carved A Space.
ANTIGONICK (2016) Rehearsed reading of Anne Carson's Antiogonick.
Science Museum Lates, Ada Lovelace (2015) - museum-wide programme of events, including a colouring book made from/with Sadie Plant's Zeroes and Ones.

Lunch Poems (2015) at the Royal Festival Hall in collaboration with the Saison Poetry Library.

CAFF at the Slade Research Centre as part of Cities Methodologies (2014) in collaboration with Sam Barton (LSBU, Geography). Installation exploring the time and space of the lunch hour through a series of lunchtime events. Including the first lunchtime recital of Frank O'Hara's Lunch Poems.

Buildings on Fire, part of Cities Methodologies (2013). Edwina's fire escape 'maps' were exhibited.
Photographs featuring Edwina Attlee's work