In a teaching career spanning ten years, Folasade Ajayi has taught at the National Open University of Nigeria, Canterbury Christ Church University and now London Metropolitan University in departments specialising in biochemistry, chemistry, microbiology and biomedical sciences.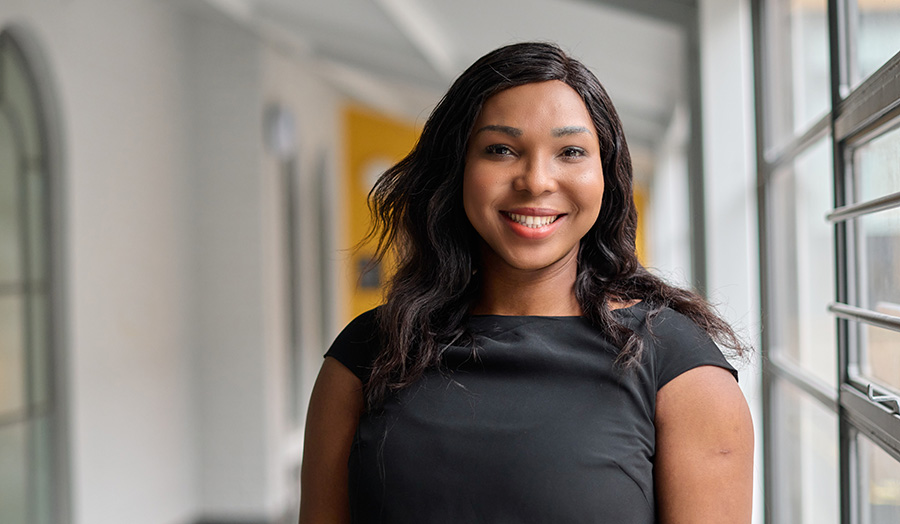 Dr Folasade Ajayi
Folasade obtained her PhD in Biochemistry from the University of Kent, where she reprogrammed sterol biosynthesis in Chinese hamster ovary cells for enhanced recombinant protein production. Folosade achieved a distinction in her Biochemistry MA and after published her research on the consumption of microwaved food inducing oxidative stress in the liver and brain of Sprague-Dawley rats.
She is a certified higher education lecturer with a University Certificate in Academic Practice from Canterbury Christ Church University. Her passion for teaching and impacting knowledge remains her driving force. Folasade has taught courses and modules at both undergraduate and postgraduate level.
Folasade has taught across a variety of courses including those focusing on bacteria, animals and microbes, microbial ecology and animal viruses. She has co-ordinated activities, resources, assessments, and has delivered courses through the facilitation of online content, seminars, tutorials and discussions with appropriate guidance and support.
Folosade has conducted synchronous sessions, prepared asynchronous materials, planned, coordinated and conducted practical sessions for Year 1 microbiology students for an intensive practical skills week, following a lift of lockdown during the coronavirus pandemic.
Her other experiences include marking of assignments/examinations and contribution to internal assessment procedures, monitoring students' progress with feedback, providing pastoral care and participating in staff development activities and departmental meetings.
Folasade is highly experienced in biochemical analyses such as sensitive spectrophotometric assays for the determination of thiobarbituric acid reactive substances as a marker for lipid peroxidation in fried fast foods. She looks forward to exploring her vast knowledge of cell culture for biochemical investigations of parameters that influence lipid peroxidation and impact antioxidant enzyme activities.
Reprogramming of Sterol Biosynthesis in Chinese Hamster Ovary Cells for Enhanced Recombinant Protein Production, PhD thesis, University of Kent. (KAR id:79941)
IOSR Journal of Environmental Science, Toxicology and Food Technology (IOSR-JESTFT) e-ISSN: 2319-2402, p- ISSN: 2319-2399, Volume 8, Issue 7 Ver. I (July. 2014), pp 21-24.
Dr Folasade Ajayi
Lecturer in Nutritional Biochemistry
Email Folosade