Dr Cassandra Terry is a Reader (Associate Professor) in Protein Pathology for the School of Human Sciences. She teaches a range of topics within the school and supervises postgraduate and undergraduate research projects in the laboratory including PhD students. Her research background is in studying the structure and function of pathogens and proteins using biochemical and biophysical techniques to understand disease.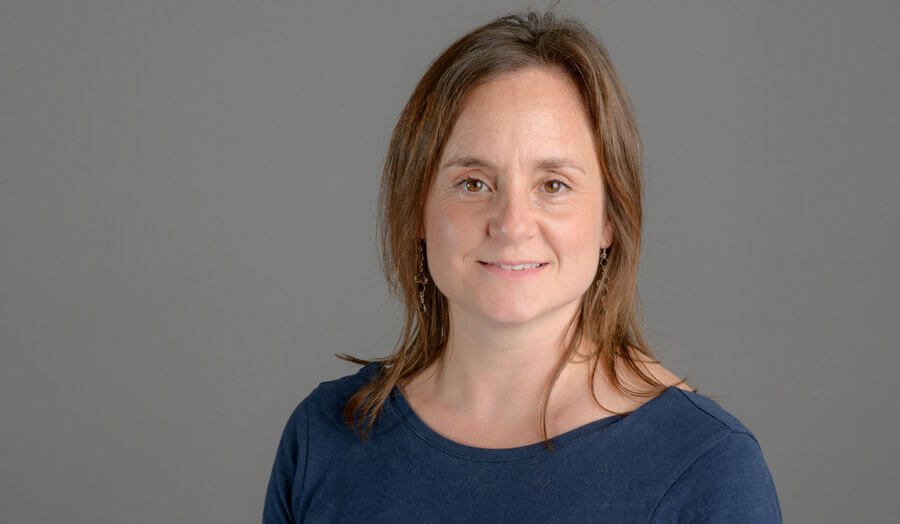 Tabs
Dr Terry previously worked as a senior investigator scientist working on neurodegenerative diseases at University College London (UCL). She also worked as a researcher studying the structure of ATPases at the MRC in Cambridge and completed an industrial placement at AstraZeneca developing anti-cancer treatments. Dr Terry Has a BSc (Hons) in Biochemistry (The University of Sheffield), an MRes in Structural Proteomics (The University of St Andrews, Distinction) and a PhD studying Bacillus spore structure (The University of Sheffield). Dr Terry is now a Reader in Protein Pathology at London Met.
Dr Terry is interested in studying the structure of pathogens and proteins that cause disease. In particular, she is interested in studying how the body's own proteins fold incorrectly ('misfold') and cause disease (such as Alzheimer's and Type 2 Diabetes) with a focus on developing therapeutics for such human disorders. Dr Terry forms part of the Molecular Systems for Health Research Group at the School of Human Sciences.
Dr Terry teaches at all levels on the Applied Bioscience and Biomedical Science degrees and is Module Leader for Immunology MSc modules BM7004, BM7119DL, BM7101DL, BM7107DL and BSc modules BE5061 and BC6053. She also teaches Neuropharmacology (CY6065), Forensics (BE5006, BE6008), Anatomy and Physiology (BC4004), Genomics (BM7120) Cancer Immunotherapy (BM7048) and Molecular Biology (BE5060). Dr Terry previously taught and supervised undergraduate and postgraduate students at The University of Sheffield, University College London and University of Cambridge. She also holds a Postgraduate Certificate in Learning and Teaching in Higher Education (Distinction).
Recent publications
Terry C (2020). Insights from nature: a review of natural compounds that target protein misfolding in vivo. Under review for publication.
Benilova I, Reilly M, Terry C, Wenborn A et al (2020). Highly infectious prions are not directly neurotoxic. PNAS. doi: 10.1073/pnas.2007406117.
Terry C & Wadsworth J.D. (2019). Recent Advances in Understanding Mammalian Prion Structure: A Mini Review. Front. Mol. Neurosci. 12:169. doi: 10.3389/fnmol.2019.00169.

Also published as part of an e-book Protein Misfolding and Spreading Pathology in Neurodegenerative Diseases (2020). ISBN 978-2-88963-507-8. doi:10.3389/978-2-88963-507-8

Terry C, Harniman RL, Sells J, Wenborn A et al. (2019). Structural features distinguishing infectious ex vivo mammalian prions from non-infectious fibrillar assemblies generated in vitro. Sci Rep 23;9(1):376. doi: 10.1038/s41598-018-36700-w
Terry C. Investigating the structure of prions (2018). The CJD Support Network newsletter
Terry C & Sells J. (2018) Experimental Words: a collision of art and science Network Magazine, MRC.
Sarell C, Quarterman E, Yip D, Terry C et al. (2017). Soluble AB aggregates can inhibit prion propagation Open Biol. 7 doi: 10.1098/rsob.170158
Sells J & Terry C. (2017) FROM BRAIN TO GRAIN: Taking science out of the lab. Roots 14.2.
Terry C, Sells J, Sawyer B, Sarell C. (2017) Dirty Dopers: cheating or competing? Our Olympics influenced activity addressing doping in sport. The Biochemist.
Terry C, Jiang S, Radford DS, Wan Q, Tzokov S, Moir A, Bullough PA. (2017). Molecular tiling on the surface of a bacterial spore- the exosporium of the Bacillus anthracis/cereus/thuringiensis group. Mol Microbiol. doi: 10.1111/mmi.13650. Front cover journal article.
Terry C, Wenborn A, Gros N, Sells J, Joiner S, Hosszu LLP, Tattum MH, et al. (2016). Ex vivo mammalian prions are formed of paired double helical prion protein fibrils. Open Biology 6, 160035. doi: 10.1098/rsob.160035.
Recent grants and awards
Grant funding to investigate the effects of pyrroquinoline analogues (London Met, 2020)
Funding to present my research on protein misfolding Euro 2020 (London Met, 2020)
MRC Special Award for my contributions to outreach activities (MRC, 2015, 2017, 2018)

Outreach grants for delivering public engagement activities (MRC 2017, 2018)

Faculty Communications Excellence Award for communication with the public (UCL, 2017)
Technical Merit Prize Award for Overall Best AFM Image (AFM workshop, Porto 2016)
Biochemical Society travel grant presenting a talk at Neurodegeneration conference, Dublin (2016)
Public engagement grant for outreach (London School of Hygiene and Tropical Medicine, 2016)
Tony Ball Memorial Prize for Outstanding Research on Prion Diseases (UCL, 2016)
Biochemical Society grant for Scientific Outreach proposed activity (2015)
External lecturer and external examiner for MSc Neuroscience students (KCL)

External lecturer for MSc Clinical Neurology students (UCL)
Expert team member for evaluating la Caixa Health Research program grant applications
Editor for Journal of Bacteriology and Infectious Disease
Reviewer for American Journal of Infection Control, The Open Biochemistry Journal, ad hoc reviewer for other journals e.g. ACS Chemical Neuroscience, Nature Structural and Molecular Biology
Professional registration assessor, The Science Council
Scientific committee and advisor for British Brain Bee charity designing curriculum, questions and hosting local and national competitions
STEM Ambassador developing and delivering hands-on science activities at schools and events
Fellow (FRSB) and Chartered Scientist and Biologist (CSci, CBiol), Royal Society of Biology.
Fellow of Royal Microscopical Society (FRMS)
Member of The Biochemical Society
Fellow of the Higher Education Academy (FHEA)
Academic advisory panel PhD student open day (Wellcome Trust, 2018).
Invited to talk at CJD Support Network Family Support Meeting (2017)