Andrew Hewish is a contemporary artist and curator in London, who works in a variety of media. He is also the Coordinator of Critical Contextual Studies in Art and Photography at the School of Art, Architecture and Design.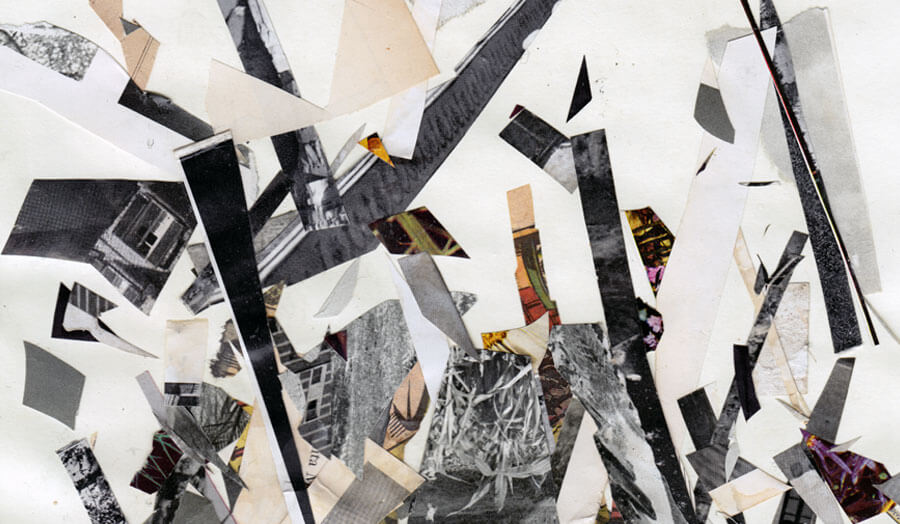 Andrew Hewish
Andrew Hewish holds a PhD from the Royal College of Art (RCA) under the supervision of Barry Curtis and Ian Kiaer; an MRes from the London Consortium (Tate, Science Museum, Institute of Contemporary Arts [ICA], Architectural Association School of Architecture [AA], Birkbeck), as well as a MintS (The University of Sydney), an MFA (The University of New South Wales, previously COFA), a grad Dip Ed (The University of New England) and is currently studying with the University of Cambridge's Faculty of Education.
In 2004 he founded the Centre for Recent Drawing, a social practice and a UK charity which has curated over 100 exhibitions in drawing and where he remains as Executive Director. He sits on the board of Poetry School, a UK charity, and has previosuly curated the public engagement in research and exhibtion programme at the Warburg Institute, University of London, and has been Visiting Academic at the University of Oxford's Ruskin School of Art.
Andrew is the Coordinator of Critical Contextual Studies (Art and Photography), and has taught at the School of Art, Architecture and Design since 2009. He teaches Critical and Contextual Studies and studio practice at undergraduate level has previously supervised on the MA by Project.
Andrew's work addresses the interdependent relations between objects and the demands of historical form within art practice. This work develops in the tension between the contingencies of the studio, the logic of accretion, and the interjections of the world at large; adrift, lyrical, resistant – in his work a poetics of indeterminacy circles the mute presence of material and things; painting practice is explored as a play of detritus. His work has been exhibited variously in the UK, USA, Italy, Australia, Germany, Lithuania and Belgium.
Andrew received the London Met Students' Union Award for Outstanding Lecturer in 2014.
Courses
Critical Contextual Studies (Art and Photography)
Fine Art Studio
MA by Project
Areas of expertise
Drawing/line
Painting
Critical writing
Curating
2017: There is Drawing and There is Laughter, Drawing: Research, Theory, Practice, Vol.2, Issue 2
2017: Herrings (ed, with D Astor). London: Poetry in Aldeburgh
2016: Cryptic Relations in Henry James's "The Aspern Papers". The Henry James Review, Vol 37, No 3, Fall 2016 ,pp. 254-260. Baltimore: John Hopkins Press
2015: Abrepto pencillio lineam, in Graham, J, (ed) Anchor. London: marmalade

2015: "Introduction" (as Guest Editor), Vol 14.1, Journal of Visual Art Practice. Abingdon: Taylor and Francis

2015: "A line From Klee", Vol 14.1, Journal of Visual Art Practice. Abingdon: Taylor and Francis

2015: Painting About Painting. London: Simmons Contemporary

2015: Haycock, D, and Marshall-Brown,G, Archipelago. London: Manupod Press

2014: Keynote Speaker, Researcher Essentials conference, Loughborough University

2014: Splitting the Outline, in Faust, C, (ed.) 2014. Prova 2, London: RCA

2014: Convenor, Line Studies Forum (RCA, KCL, Westminster)

2014: "En Conversation avec Thomas Müller" in L'Imagination est un Lieu ou il Pleut. Paris: Fournier
2014: Double Takes – Carmel Buckley and Joel Fisher. London: C4RD
2013 In the Gutter – the Stars, Fukt, Vol 11, p.19.

2012: Convenor, Frenzy!, ICA, London

2012: Poet of the Parsing World, Introduction to Morgan O'Hara, Live Transmissions V
2012: Flea - Joe Graham, Documents for Recent Drawing. London: C4RD

2012: The Big Art Idea (talk), Zeitgiest Art Projects, London

2011: Guest Editor, On Drawing, Oct 2011, Vol. V, No.9, The Art Section, Atlanta

2011: Thomas Müller – Drawing Relating, Dividing, (monograph) London: C4RD

2011: Radio Arty mit Andrew Hewish, Eva & Adele. Nik Nowak | FluxFM, Berlin.

2011: "International Jury", Foire International Dessin, Paris
2010: Nick Fox – Phantasieblume, (monograph) London: C4RD
2010: Rich, D, Joel Fisher – Apographs, (monograph) London: C4RD
2009: The Interstices of Enjoyment, or How to Draw with Zizek, London: C4RD

2008: Keynote Speaker, Drawing Research Network Annual Conference, Loughborough

2008: Drawing Basics: Exercise the Imagination of Line, Jan 2008, American Artist

2008: Panel Borders (radio interview) Alex Fitch. Resonance FM

2007 The Inexorable Rise of Drawing, A.Tilley, Garageland No.6. London
2007: The Place of Drawing in Art Today, (with Brian Sewell), Leighton House, London

2006: Andrew Hewish, by Deanna Sirlin, Art Papers, November, 2006

2000: Andrew Hewish - Littoral Stimulation, by Sebastian Smee. Sydney Morning Herald