Dr Alexandros Chrysikos is a lecturer and researcher in Computing with the School of Computing and Digital Media.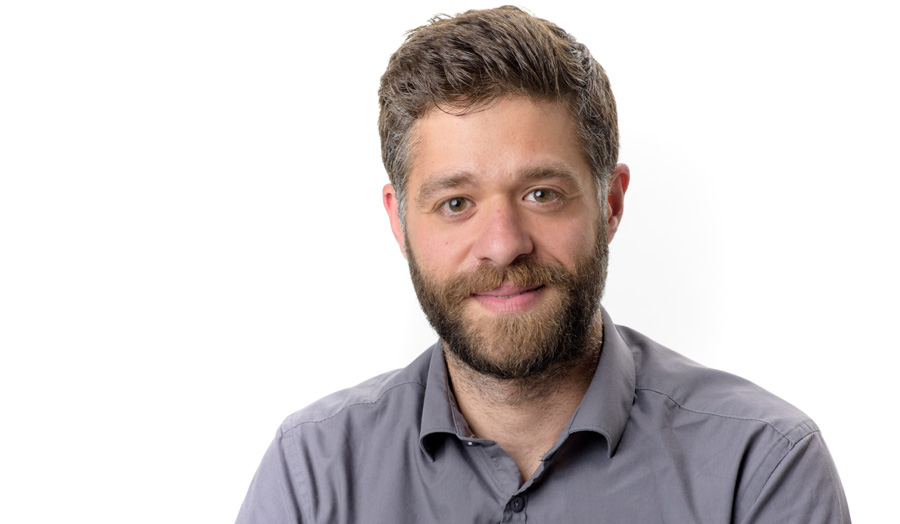 Dr Alexandros Chrysikos
Biography
Born in Athens, Greece, Dr Alexandros Chrysikos received a BSc (Hons) in Computing Science from the University of Huddersfield in June 2010. In October 2011, with the same institution, he completed a MSc degree in Information Systems Management with the highest distinction. As a result, in 2012, he was accepted as a PhD candidate with his primary research goals, including application of Applied Statistics. Specifically, he developed a new mixed method approach by combining quantitative and qualitative data analysis techniques and using statistical analysis tools, such as SPSS and the Unfolding matrix. In June 2016, he completed his PhD Thesis, entitled 'Mapping behavioural-related retention factors using a learning community lens: A mixed methods approach'.
He is the main author in book chapters, research and conference papers published in national and international journals, including research papers in preparation. In addition, he is the main author of a research project funded by the UK Council of Professors and Heads of Computing (CPHC, August 2015).
He has working experience in industry (Systems Administrator and Database Input Employee) and in higher education as an assistant and main tutor teaching foundation year Mathematics and first/second year Information Systems and Multimedia modules (2012-2015), while conducting his PhD research. In 2015 he was appointed as a lecturer (part-time) for modules in Games Development and Information Systems, and subsequently also taught Digital Media modules.
While working at the University of Huddersfield, the effectiveness of his ability to engage the students was clearly evidenced in student feedback and in the Module Evaluation Surveys and through twice-yearly student panels. Moreover, he was nominated for a Thank You Award in the academic year 2015-16 for Excellence in Student Support and for two Thank You Awards in the academic year 2016-17 for Excellence in Student Support and for Inspirational Teaching.
Currently, he works at London Met as a computing lecturer, teaching on several modules including Cyber Security Fundamentals, Computing, Digital Crime Investigation and Network and Cloud Security. At the same time, he is determined to continue his research on Applied Statistics, Algorithmic Process and Data Visualisation, Data Science and Cyber Security as well as educational and cloud-based computing services and their applications, while seeking to take advantage of existing national funding opportunities and the international outreach of the UK.
Teaching and research interests
Teaching
Lecturer in Computing (2017-18 academic year), teaching on the following modules:
Network and Cloud Security
Digital Crime Investigation
Security in Computing
Cyber Security Fundamentals
Alexandros' duties include module leadership, lectures, tutoring of courses, exam invigilation, assignment marking (assessment and feedback), and student guidance and support, active participation in course and subject area committees as well as University open days.
Research interests
Alexandros' research interests focus on:
applied statistics
algorithmic process and data visualisation
data science
cyber security
In addition, Alexandros has a keen interest on investigating educational computing, specifically, in the following topics:
educational science (educational computing and pedagogy)
information systems and communication technology education (new applications of technology for teaching and learning, such as cloud computing services)
mobile and blended learning (combining e-learning and m-learning with other educational resources)
Publications
All these publications are peer-reviewed:

Journal papers

Chrysikos, A., Ahmed, E. and Ward, R., (2017). Analysis of Tinto's student integration theory in first-year undergraduate computing students of a UK higher education institution, International Journal of Comparative Education and Development, Vol. 19 Issue: 2/3, pp.97-121, DOI: 10.1108/IJCED-10-2016-0019

Conference papers
Chrysikos A., (2018). Intrusion Detection Attack Patterns in Cloud Computing: Trust and Risk Assessment. In: Papers From the 12th Advanced Summer School on Service-Oriented Computing (SummerSOC 2018), IBM Research Report (pp. 56-63). RC25681 (WAT1810-052) October 23, 2018 Computer Science, University of Stuttgart, Germany / IBM Research Division, Cambridge, USA
Chrysikos A., (2013). Improving Student Retention in UK Higher Education Institutions; The potential of using Knowledge as a Service (KaaS). In: Proceedings of Computing and Engineering Annual Researchers' Conference 2013: CEARC'13. University of Huddersfield, Huddersfield, pp. 61-66. ISBN 9781862181212

Sponsored projects

Chrysikos, A., (2015). Computer Science: Student Engagement & Retention. Sponsored by the Council of Professors and Heads of Computing (CPHC). Web. 31 August 2015.

Book chapters

Chrysikos A. and McGuire S. (2018). A Predictive Model for Risk and Trust Assessment in Cloud Computing: Taxonomy and Analysis for Attack Pattern Detection. In: Parkinson S., Crampton A., Hill R. (eds) Guide to Vulnerability Analysis for Computer Networks and Systems: An Artificial Intelligence Approach, Computer Communications and Networks (pp. 81-99). Springer International Publishing, Cham. DOI: 10.1007/978-3-319-92624-7_4
Chrysikos, A., McDowell, J., and Ward, R. (2016). Cloud Services in UK Higher Education: A Feasibility Study for Providing IaaS in the Computing and Library Services of a UK University. In L. Chao (Ed.), Handbook of Research on Cloud-Based STEM Education for Improved Learning Outcomes (pp. 377-402). Hershey, PA: Information Science Reference. DOI:10.4018/978-1-4666-9924-3.ch023
Chrysikos A. and Ward P. (2014). Cloud Computing within Higher Education: Applying Knowledge as a Service (KaaS), in Continued Rise of the Cloud: Advances and Trends in Cloud Computing, Computer Communications and Networks (pp. 339-362) edited by Prof. Mahmood Zaigham, Springer London. DOI:10.1007/978-1-4471-6452-4_13

Online articles

Chrysikos, A., (2018). Optimising Library Services - Cloud Computing for Higher Education Institutions: A Feasibility Study of the Adoption of IaaS in the Computing and Library Services of a U.K. University by Alexandros Chrysikos — This article is a summary of a study presented in an IGI Global publication, in Against the Grain, Vol. 30 Issue 4, p. 57, ISSN: 1043-2094

PhD thesis

Chrysikos A., (2016). Mapping behavioural – related retention factors using a learning community lens: A mixed methods approach. Doctoral thesis, University of Huddersfield
Qualifications and certifications
Academic/teaching qualifications and professional bodies
Fellow in Higher Education Academy (FHEA) – No: PR099817 (04 April 2016)
Professional Member of British Computer Society (MBCS) – No: 990233640 (28 November 2014)
Teaching Assistant Preparation Programme Certificate (University of Huddersfield) (January 2012)
Member of the University of Huddersfield Applied Learning Technologies Research Group (March 2017)
Other certifications
Hewlett-Packard Certified Professional Program: ASE (Accredited Systems Engineer) – ProCurve Network Management (February 2009)
Hewlett-Packard Certified Professional Program: AIS (Accredited Integration Specialist) – ProCurve Networking (September 2008)
Other achievements
Computer Science: Student Engagement and Retention report. Sponsored by the Council of Professors and Heads of Computing (CPHC). August 2015.
Thank You Awards nomination (2015-16) for Excellence in Student Support
Thank You Awards nomination (2016-17) for Excellence in Student Support and Inspirational Teaching
Ad-Hoc reviewer for the International Journal of Virtual and Personal Learning Environments (IJVPLE) / IGI Global (February 2017)
Ad-Hoc reviewer for the International Journal of Web-Based Learning and Teaching Technologies (IJWLTT) / IGI Global (May 2017)
EDAS Technical Programme Committee (TPC) member for 2017 9th Computer Science and Electronic Engineering (CEEC'17)
Contact Alexandros