Trade Unions and Independence Movements in the English-speaking Caribbean
Jeff Howarth looks at the role trade unions played in the constitutional histories of the English-speaking Caribbean and the resources London Met has to offer its staff and students.
Date: 25 September 2020
Barbados recently announced that it will become a republic by the end of 2021, a stride rooted in a long history of Caribbean independence and workers' movements. Conferences were held as early as 1926 to bring together British unions and workers associations in the English-speaking Caribbean in a spirit of international solidarity and with the aim of sharing experiences and providing advice. The TUC Congress meeting that year records British unions as "anxious to encourage [workers in the Caribbean] to organise themselves in Trade Unions and Political Labour Parties" in order for working people to agitate for economic and political power in societies where the weight of control was strongly in the favour of ruling elites.
The TUC Library, held at London Met, covers those first meetings and owns the significant Marjorie Nicholson Papers. Included are union newsletters and publications, campaign literature and official reports on strikes and disturbances that demonstrate significant labour unrest and strong political movements on some islands. There are significant files on Trinidad & Tobago where the labour movement was particularly politically active. Many of these unions went on to have active roles in the independence movements of their countries. Democratic self-governing institutions were ultimately developed from within the labour movement.
The Library also holds pertinent publications from British political organisations that were supportive of independence, such as the Labour Party, Communist Party and other relevant groups and campaigns such as the Fabian Colonial Bureau and the League against Imperialism.
Marjorie Nicholson worked in the TUC's International Department and the collection covers the period 1935-1997. She left her research papers to the TUC and in January 1998 they were transferred to the TUC Library Collections on permanent loan.
Jeff Howarth is the academic liaison librarian for the TUC (Trades Union Congress) Library, part of the University Library's Special Collections, available for use by all staff and students. See more detail on the University website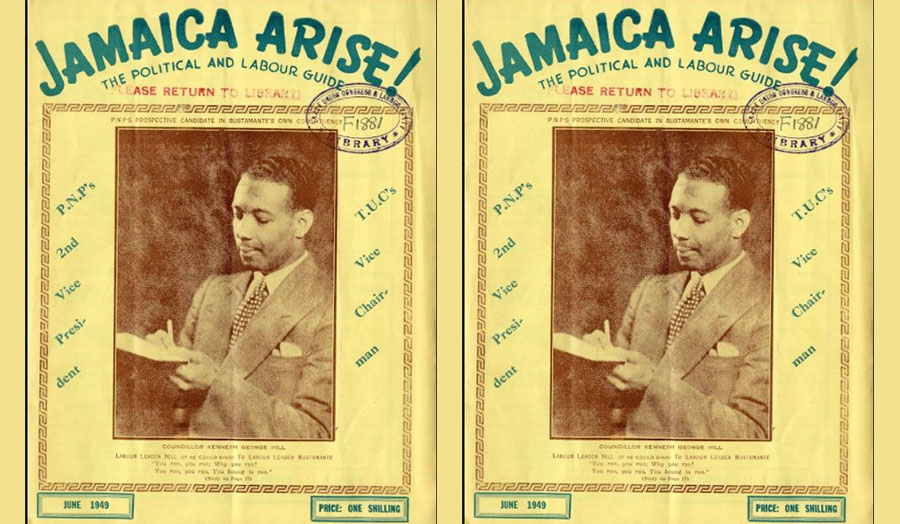 Image: A trade union publication