You'll be fine: cancer cells visualised through textiles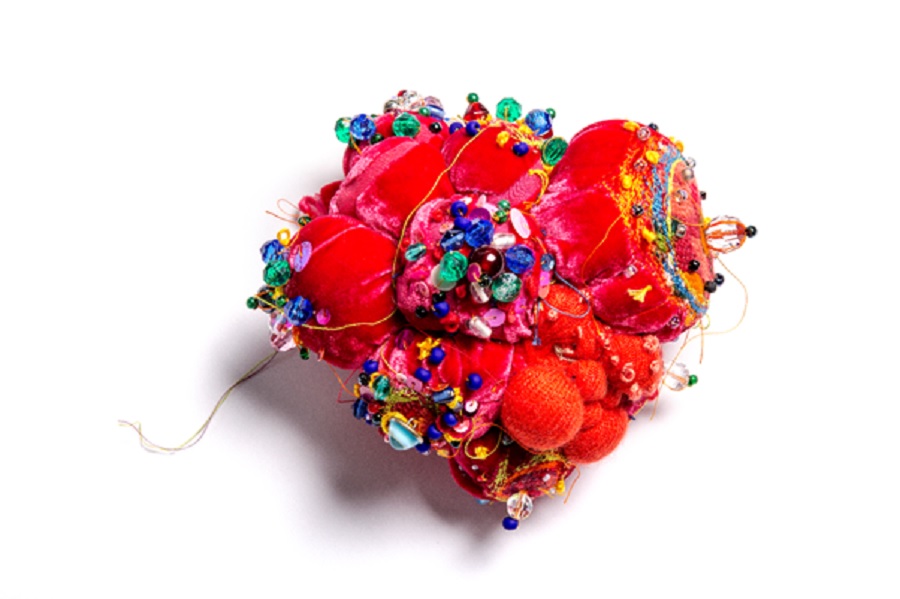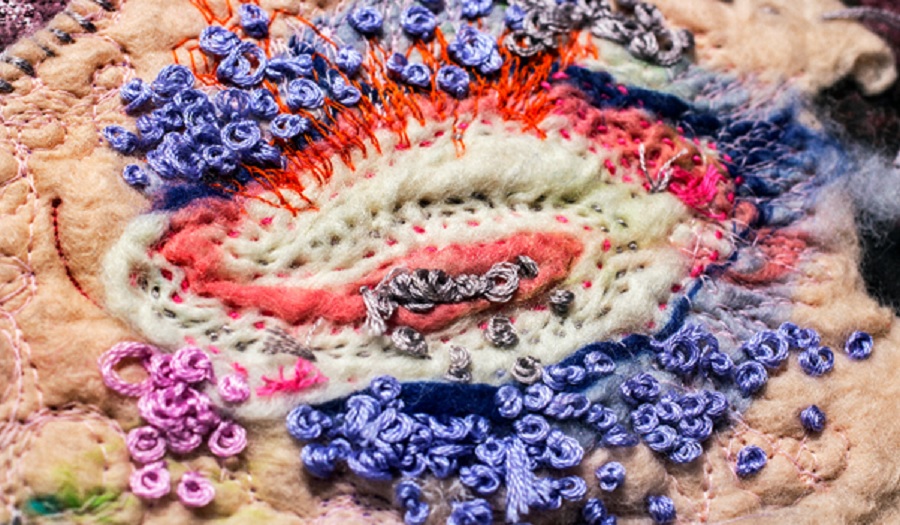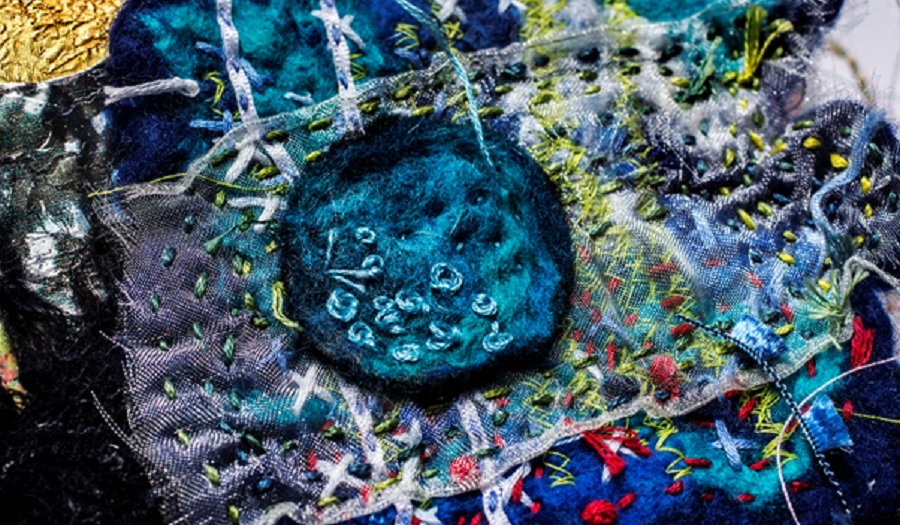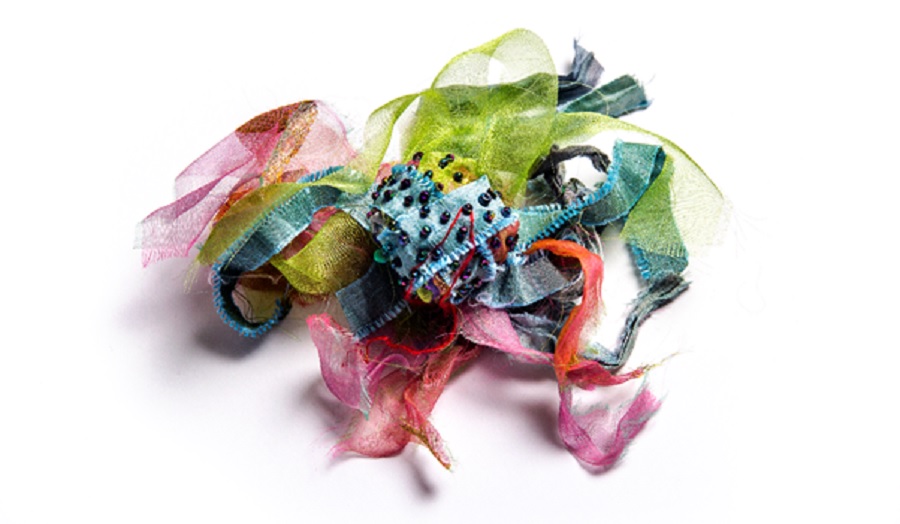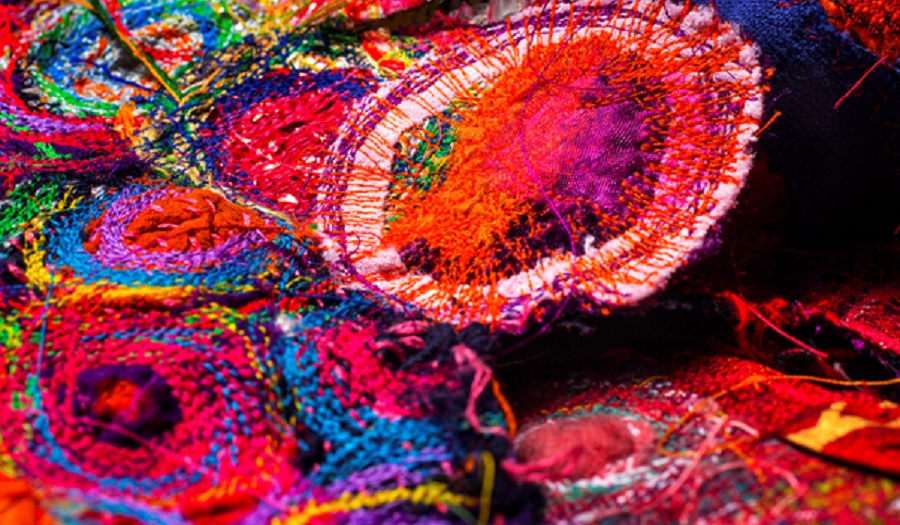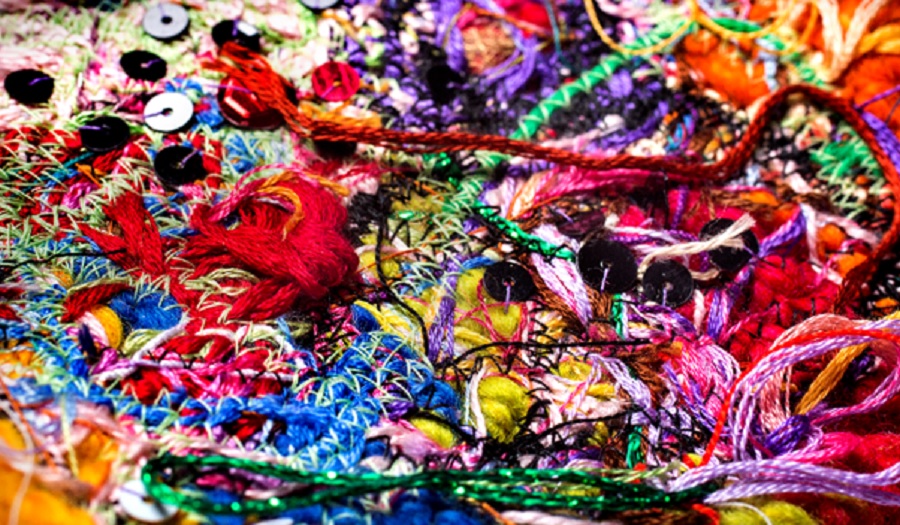 Cass alumna's project and paper explores the therapeutic benefits of creativity during illness
Jenni Burrows, a graduate of MA by Project at The Cass has recently co -written an abstract with Danuta Orlowska, Clinical Psychologist, St John's Institute of Dermatology, Guy's Hospital illustrating the therapeutic benefits of creativity during illness. The paper, which drew on personal experience, was selected for the European Organisation for Research and Treatment of Cancer (EORTC) meeting in London titled Insights and Therapeutic Progress.
The abstract charts Jenni's work in response to her diagnosis of primary cutaneous CD30+ anaplastic large cell lymphoma (ALK-).
The title of the collection, You'll Be Fine, originates from words friends used when trying to reassure her. You'll Be Fine began as a private project , a form of practical mindfulness using painting, mixed media, drawing, stitching and printing to open conversations about her diagnosis with family, friends, health professionals, colleagues and students, and was also shared in a discussion group and workshop with patients at Guy's Hospital.
During consultations, Jenni visualised her cells as 'smooth, calm and flat on slides, merging together' and subsequently developed a collection of two and three dimensional pieces representing cancer cells. The resulting work is almost always colourful and exuberant, invites touch and is sometimes playful in its combination of components
Talking about 'You'll Be Fine' Jenni said, "I created my textile art as a coping strategy to enhance my quality of life and to manage anxiety, uncertainty during the wait for diagnosis and my experience of itch which can be a distressing factor of the condition. The work helped relieve the anxiety and was a coping mechanism when thoughts became jumbled and start spiralling out of control. Finally and most importantly, the process is fundamental to my well-being.'
You can read more about Jenni's project and see images of the work on the You'll be fine website.