Cass architecture students invited to sustainable building workshop with Yasmeen Lari, Pakistan's first female architect.
RIBA and The Cass are pleased to be able to offer Cass Architecture students free places at an inspiring and practical hands-on workshop led by Yasmeen Lari as part of the season of events surrounding the RIBA's Creation from Catastrophe exhibition.
We will be exploring how to design and create sustainably, drawing on techniques including building with bamboo, willow and earth block.
15 architecture students (from both undergraduate, diploma and masters courses) will work alongside Yasmeen Lari and 15 young people from the Stephen Lawrence Charitable Trust's Building Futures programme
For Cass architecture students to apply for a place:
Please send an email to Signy Svalastoga including your name, year group, unit and why you would like to take part (max. 200 words)
About Creation from Catastrophe
The destruction of cities, whether manmade or natural, can present unique opportunities to radically rethink townscapes. The exhibition 'Creation from Catastrophe – how Architecture rebuilds Communities' at RIBA until 24 April 2016 explores the varying and sometimes magical ways that cities and communities have been re-imagined in the aftermath of disasters. It considers the evolving relationship between man, architecture and nature and asks whether we are now facing a paradigm shift in how we live and build in the twenty-first century.
Starting with the five alternative plans for London created after the Great Fire of 1666, the exhibition takes the audience on a journey through eightennth century Lisbon, nineteenth century Chicago, twentieth century Skopje, ending in current day Nepal, Nigeria, Japan, Chile, Pakistan and USA.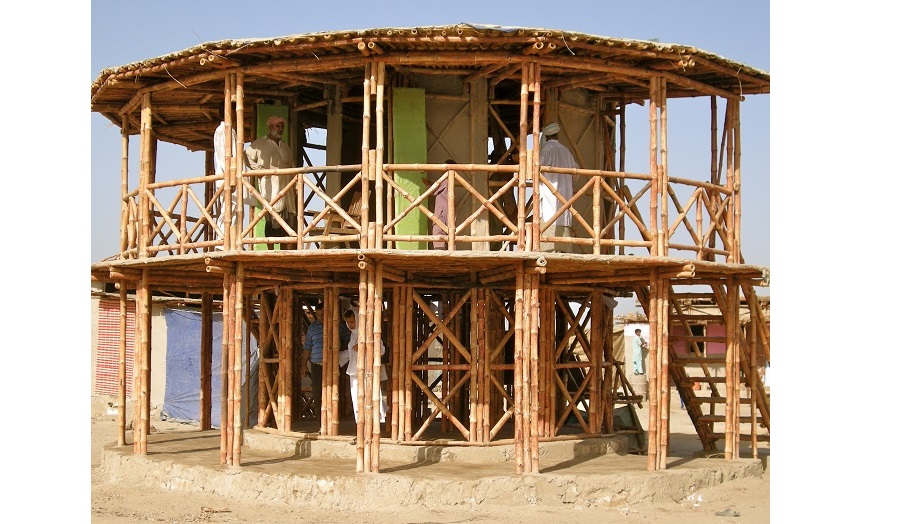 Sustainable building workshop with Yasmeen Lari
Wednesday, 30 March 2-6pm
Creation from Catastrophe