Cass Photography Auction on World Aids Day raises over £1,000 for Terrence Higgins Trust
In a live auction of over 22 original portrait photographs on World Aids Day 2015, The Cass raised £1,154 which will be donated to Terrence Higgins Trust.
Terrence Higgins Trust works to minimise the spread of HIV, empower those living with HIV, and to eradicate stigma and discrimination.
The auction marks the final week of the month long exhibition of found and archive photographs and newly taken photographs by The Cass staff and students.
This is the second photographic auction that The Cass has held for Terrence Higgins Trust, the first, held in 1990, was opened by Jimmy Somerville and raised money for London Lighthouse, now part of Terrence Higgins Trust.
The auction saw the sale of portraits of musician Bjork, actors Simon Callow and Richard E Grant, Eleanor Bron, the actress and inspiration behind The Beatles song Eleanor Rigby, Dame Shirley Bassey as well as Cass artists Jeremy Deller and Bob and Roberta Smith.
The final lot was Man and Baby (L'enfant) by Cass tutor Spencer Rowell which sold for the highest price of the night, coming in at the bargain price of £295.
The auction was hosted by Mark Griffith-Jones, auctioneer at Sothebys, who led the auction with massive enthusiasm, raising stakes and bids across the room.
The other photographs in the exhibition are in a silent auction which will run until 4 December when the exhibition closes.
Bidding on the silent auction is open until 4 December and raffle tickets are also available to win books, food and drink.
Please visit the Cass Bank Gallery to place bids or purchase tickets.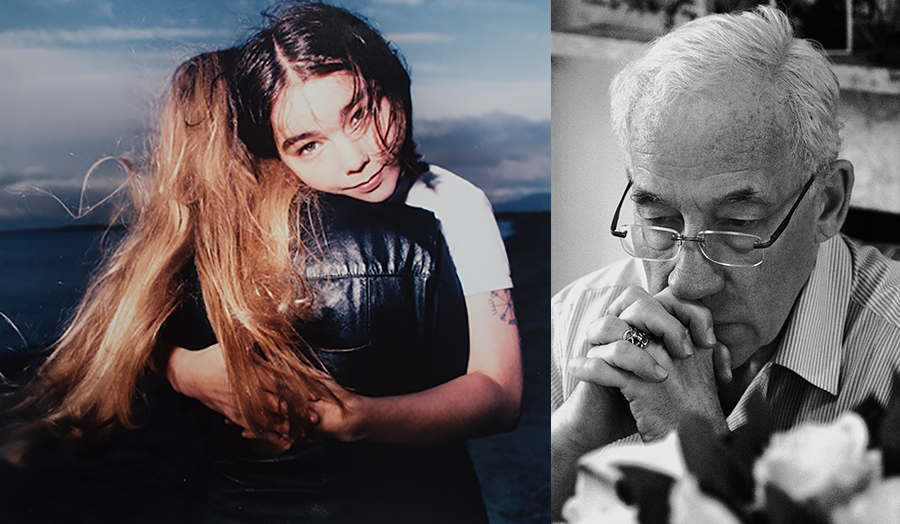 News details
Location
The Cass Bank Gallery
Central House
59-63 Whitechapel High Street
London
E1 7PF
Date
Until 4 December 2015
Tuesday - Friday 12-7pm