Window Space: Simon Banos
onepointfiveone, a curatorial collective from the Curating the Contemporary MA, present their first exhibition at The Window Space.
onepointfiveone presents its first exhibition, 'A Digiscape from Reality', by Simon Banos from Thursday 2 February through Sunday 26 February 2017. A Digiscape Performance by Banos will take place on the evening of the opening, starting from 6.30pm, and additional performances will take place throughout the duration of the exhibition. This presentation is the first of five solo shows commissioned as part of the long-term curatorial project, onepointfiveone, taking place in the Window Space through June 2017.
onepointfiveone is organised by three London-based curators currently in their second year of the Curating the Contemporary MA course jointly run by London Metropolitan University and Whitechapel Gallery - Caterina Avataneo, Rokhsane Hovaida and Christina Makri.
In 'A Digiscape from Reality', Banos presents a parallel universe, built as a digital heterotopia for mental departures created from the need to find a place to digitally root himself, a place to call 'home' after leaving his native Greece. Banos works with Chinese-speaking collaborator, Chang, to digitally create the landscape based on a conversation in which he emotionally maps out the city, reflecting on the mental photographs taken during journeys through London. By communicating his views through Google Translate he create s a window for a new world. The artist explores the relationship between the city and its inhabitants through the dialogue of two foreign citizens of London who digitally shape their identity by interacting with this unfamiliar environment. Digiscape celebrates the unification of the physical and digital space in our society.
Through this digiscape, Banos explores a new form of reality where viewers are welcomed to re-evaluate their real identities, by offering them an alternative 'cyberbeing,' which introduces the formation of a new hybrid identity. Banos explores the notion of a hybrid space by experiencing the transition of the physical into a cyber-reality. Banos's installation addresses questions of reality and illusion within the 'digispace.' By transforming the Window Space into a hybrid space, or 'digispace,' Banos distorts the viewer's perception of reality.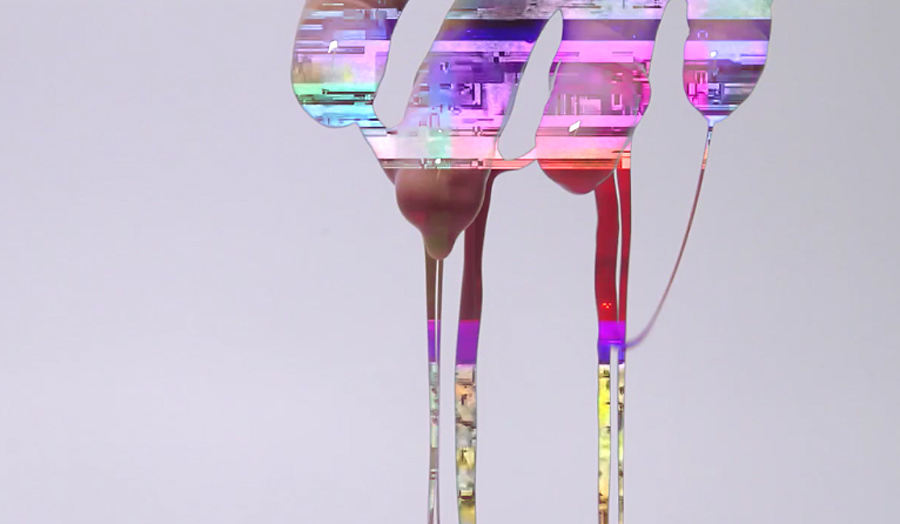 News details
Location
Window Space Gallery
London Metropolitan University
59-63 Whitechapel High Street
London E1 7PF
Private view
2 February 6-8 pm.
Performance 6:30 pm.
Dates
2 – 26 February 2017
More information
onepointfiveone.com
Follow The Cass
@thecassart
#thecass