'Who Cares?', a series of talks and informal debates exploring humanitarian design, returns to The Cass.
The 'Who Cares?' talks are returning to The Cass this year, tackling questions on the topic of humanitarian design both abroad and closer to home. It is running on Monday evenings from 6.30pm onwards in CE4-10, Central House, through November, December and January 2016/7.
The series aims to bring together architecture students, architects and various organisations to talk about self-initiated architectural projects in marginalised communities in both developed and developing countries.
Speakers this year include Mara Weiss from Public Works, Anna Webster from Orkid Studio, Julia King who worked on the British Pavilion at the Venice Biennale this year, Hadrian Garrard from Create London and Katherine McNeil from Architecture for Humanity.
The series began this week with Professor Maurice Mitchell, Unit 6 Leader and Professor of Architecture of Rapid Change and Scarce Resources.
More information on the series, including details on scheduled events, can be found on the Facebook group "Who Cares? The Cass Explores Humanitarianism".
'Who Cares?' runs on Monday evenings from 21 November 2016 to 12 December 2016 and 9 January to 23 January 2017 from 6.30pm in CE4-10, 4th floor, Central House.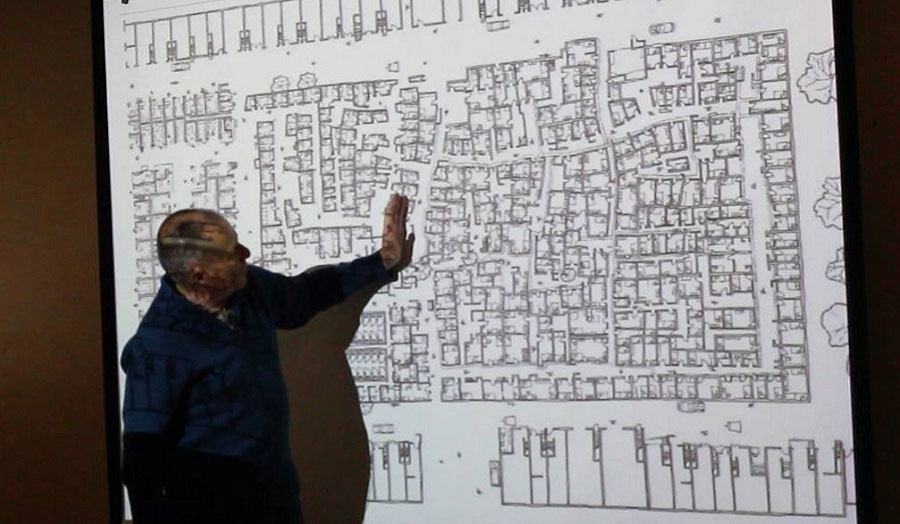 News details
| | |
| --- | --- |
| Date | Monday evenings from 6.30pm from 21 November 2016 to 12 December 2016 and 9 January to 23 January 2017 |
| Location | Central House, Room CE4-10 |