Springtime for Henry (and Barbara)
Mel Brimfield collaborates on fictitious musical about British sculptors Henry Moore and Barbara Hepworth.
BA Fine Art lecturer and critically acclaimed artist Mel Brimfield is collaborating with award-winning composer Gwyneth Herbert, to present a fictitious lost musical reconstructed in fragments.
The musical performance, opening tonight, is centred around the lives of British sculptors Henry Moore and Barbara Hepworth.
While Sir Henry Moore was galavanting around the globe, showing off his exciting, new and modern British sculpture to critics and public, with praise all round… Barbara Hepworth languishes in his long shadow, knowing she went to college with him.
The performance stars Tony Award-winner Frances Ruffelle as Barbara Hepworth, Laurence Olivier nominee Andrew C. Wadsworth as Henry Moore, and Hugh Ross as The Critic. Featuring Gwyneth Herbert, her band and the Starling Arts Choirs.
Expect heart-wrenching power ballads, toe-tapping swing-alongs and jaw-dropping show-stoppers... with West End stars and world-class musicians, high-kicking chorus lines and breathtaking set design... magic, mystery, and a rigorous historiographical interrogation of the modernist legacy.
"With her hilarious but affectionate deflation of performative pomposity, Brimfield has done for the history of performance art[...] what the comedian Billy Dainty did for classical ballet." - David Briers, Art Monthly
Tickets are avaliable online from Wilton's Music Hall with performances on 26 - 27 January 7:30pm (Tues), 7pm (Wed) and 8:30pm (Wed)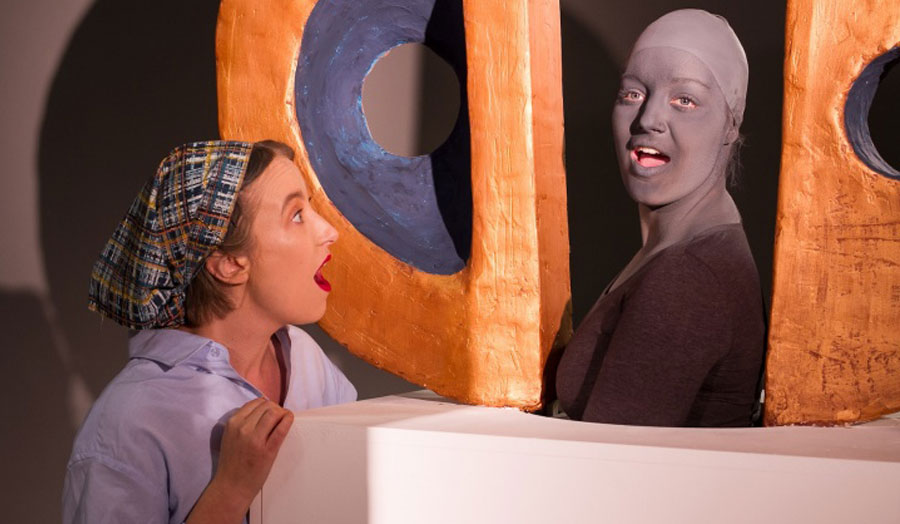 News details
Dates/Times
26-27 January 2016
7:30pm (Tues), 7pm (Wed) and 8:30pm (Wed)
Book tickets
Wilton's Music Hall