Should size matter: Why we need size-inclusivity in fashion
Second-year BA Fashion Marketing and Journalism students Gabriela Yorgova and Seham Al Amshan report from a special Journalism Newsweek debate
Date: 15 March 2023
Plus-size models, a model agent, activists, fashion buyers and influencers shared their opinions on sizeism during a debate at London Metropolitan University's Journalism Newsweek debate on 14 March, all agreeing that the fashion industry must do more to combat the problem.
Sizeism in fashion has and is still affecting many people and is said to cause many illnesses, both physical and psychological. It has been an issue that has been around for many years but has been highlighted in the public eye over the past four-five years.
Fashion stylist Bethan Dadson told the audience that one reason why many girls are body-conscious is because of Instagram, currently one of the most popular social media channels. "It definitely promotes anorexia, girls tend to change the way their bodies look and do photoshop."
Inclusivity in fashion is a big step in the industry, which many high-end brands refuse to take. The question is why skinny, tall and small figures are more accepted in society and why this is considered the norm for human body size.
Smaller means we're valid
Lindsay McGlone, an award-winning activist and producer, told the panel discussion: "If we're smaller we're valid… The ideology about vanity sizing is that we need to be smaller to fit into society." She is challenging the problem of fat-shaming and discrimination of bigger bodies.
A question from a student provoked the topic of why high-end brands are not size-inclusive. Amelia Barraclough, assistant buyer at Harvey Nichols, said: "It all comes down to production costs, according to them [the brands], smaller sizes are easy to make and it sells…"
Jody Furlong, casting director for the modelling agency The Eye Casting, said he doubts that we will see a noticeable change in size inclusivity in fashion collections at the present.
"Realistically speaking, I don't know if it's going to happen, knowing how much it costs to make all the clothes in each size," he said.
Fat phobia
The odd concept of 'fat phobia' still exists to this day. Josephine Dervish, Curve model and content creator, expressed how unfortunate this is: "Having taught small children and reading out poetry to them, I realised that the word 'fat' makes them laugh and it seems funny to them to even mention anything and adding the word 'fat' to it."
Josephine added: "This shows us that we have not fixed this problem yet, we need to sort this out."
Social media has the power to influence people. But not many creatives speak about sizeism, the problems surrounding it and its health risks.
Queen MoJo, plus-size model and Master Chef reality TV star, has dedicated her account not only to sharing entertaining content but also to spreading positivism and information about size inclusivity.
She admitted that she has personally experienced vanity sizing, when brands mark sizes smaller than they are to encourage people to buy them. "Now that I'm older, with more money to spend, I can barely find anything [that fits]!" she said.
The evening ended on a high note, when students participated in a "Come as you are" catwalk, showing off a variety of body shapes, sizes and fashion styles.
Joining them were two professional models, who looked fantastic although they may not have fit the "industry ideal" in height.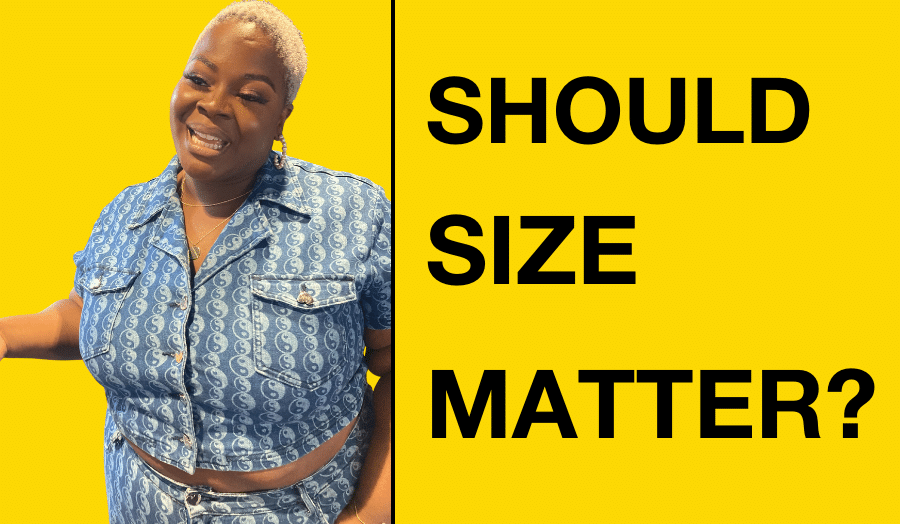 Picture: plus-size model and Master Chef reality TV star, Queen MoJo.