Religion, Identity and Power
A new book from London Met lecturer Dr Ahmet Erdi Öztürk, which explores the ethnoreligious transformation of Turkey and the Balkans, was launched last week.
Date: 12 March 2021
A new book from London Met's Dr Ahmet Erdi Öztürk was celebrated at a launch event last week. Religion, Identity and Power: Turkey and the Balkans in the Twenty-First Century focuses on Turkey's foreign policy activism in the Balkans and unpacks the ethnoreligious and power-related political strategies Turkey has been pursuing in the Balkans through the Justice and Development Party (AKP).
The launch event, chaired by Professor Louise Ryan, explored some of the book's themes and tried to explain how Turkey's domestic ethnoreligious transformation in the 21st century has impacted its relations with the Balkan Peninsula. Emeritus Professor of Politics, Jeffrey Haynes, also joined the event as a discussant.
Öztürk provided a brief outline of the book's argument which scrutinises Turkey's increasing involvement and activism and seeks to uncover the role of religion, power and identity reflection in the Balkans in the new millennium. He explains this process by the domestic level changes taking place in Turkey, mainly through state identity change and the adoption of a Sunni Islamic identity. Öztürk asserted that Turkey uses an Islam based approach, which he defined as ambivalent soft power. He said he did field research between 2015 and 2019 and spoke to many political and policy elites.
He also argued that the phenomenon known as religious soft power does not and cannot remain soft to the extent necessary, or is intended to be presented, when states enter the purview of the issue, because state configuration employs economic and other sanctions in the name of power through instruments that utilise religion. This situation suggests that states cannot use religion as a one-dimensional soft power.
Furthermore, according to Dr Ozturk, religion or the extremist instrumentalisation of religion as a means of oppression at the hands of a political regime can prompt changes in a state's identity. These changes can spread rapidly and alter the behaviour formation of states due to their consideration for foreign policy. This is inarguably influential on topics such as the leader, state system, institutional capacity, and areas of influence. According to Dr Ozturk, the Turkish case provides an example of how the changing identities of states do not relate merely to domestic policy. Fundamentally, the external perception of states by groups and their definitions through the lens of identity is exceedingly convoluted. And this complexity pushes us to deduce and ponder the Turkey–Balkans' framing of religion, identity, power and politics.
Professor Haynes noted that Despite growing interest in Turkey's foreign policy, very few – if any – scholarly studies have sought to answer this question definitively – until now. Dr Oztürk's book examines Turkey's attempts to wield soft power in international relations through a focus on the country's recent foreign policy in relation to its Balkan neighbours. The book's main contention is that Turkey has sought to use Islam-oriented religious soft power in the Balkans in order to acquire and retain enhanced standing and prestige with a view to building its power and authority in the region.
Dr Oztürk's meticulously researched, clearly argued and well-structured book breaks new ground in the understanding not only of Turkey's contemporary domestic and foreign policy but also more generally in how religious soft power can be a potent tool to achieve wider foreign policy goals.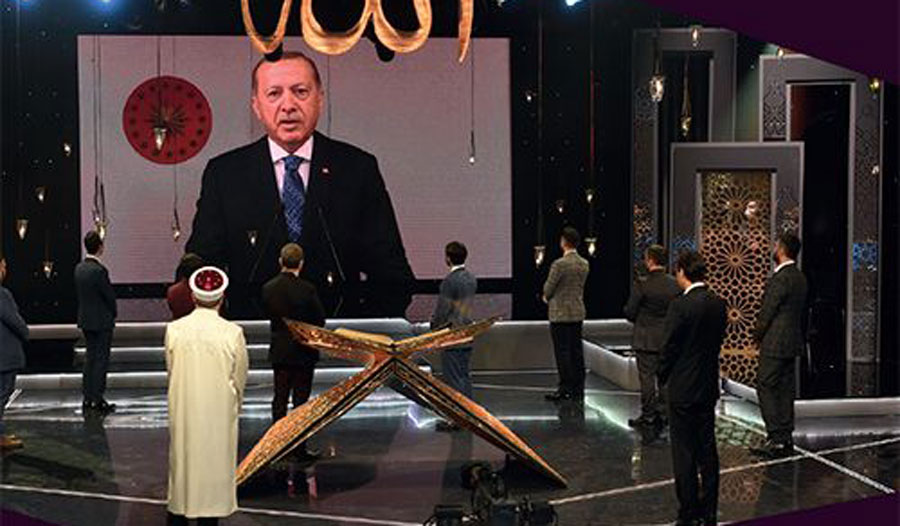 Image: detail from the cover of Religion, Identity and Power