New immersive exhibition by Cass alumnus explores the lives of the Irish diaspora in England.
'Projections' is an immersive art installation by Connor Scully, who studied Professional Diploma in Architecture - RIBA2 at The Cass and teaches on the Digital Design Techniques course run by Jonas Lundberg for 5th year Architecture students, narrating the lives of members of the Irish diaspora in England through an illustrative and tactile experience.
The production involves placing interviews with members of Irish émigré in London in the context of Irish-British History. The project is formed of 100's of suspended layers of successive sheets, illustrated with the most significant events of the last 100 years of British-Irish history.

The installation can be explored freely, providing a didactic and engaging lesson in how stories of the diaspora are intrinsically linked and how a country's history can continue beyond its borders. A preview of the exhibition is available on YouTube.
Tickets are free but, must be reserved on Eventbrite.
​'Projections' opens on 8 December to 14 December at Theatre Delicatessen, London.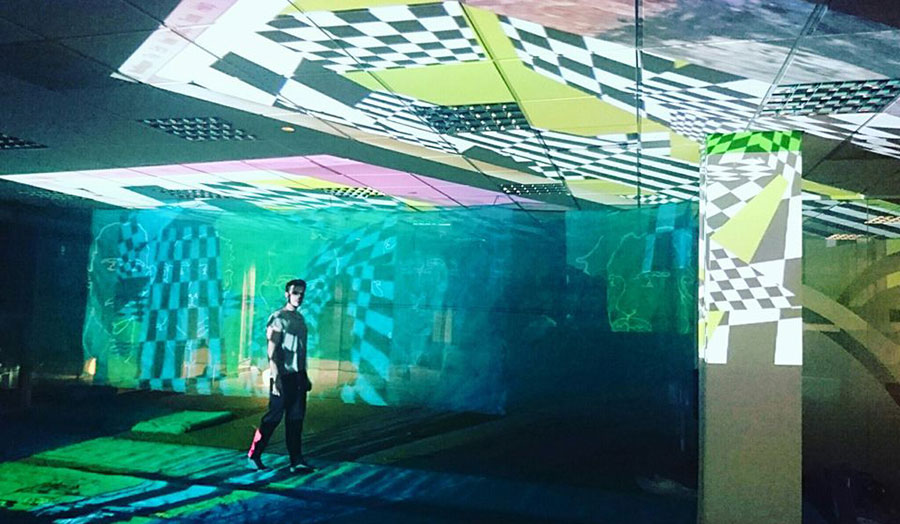 News details
Date
Thursday 8 December - Wednesday 14 December 2016
Location

Theatre Delicatessen
30 Marsh Wall,
London,
E14 9TP