Project Red 2016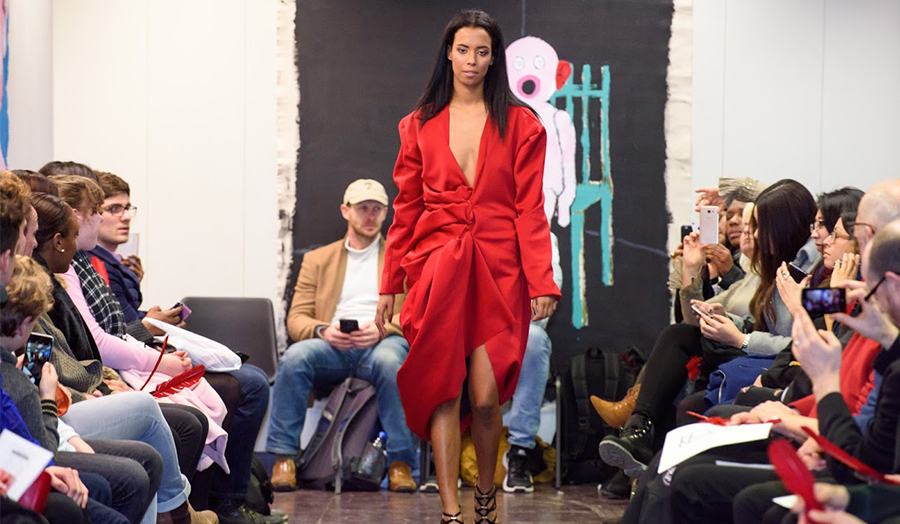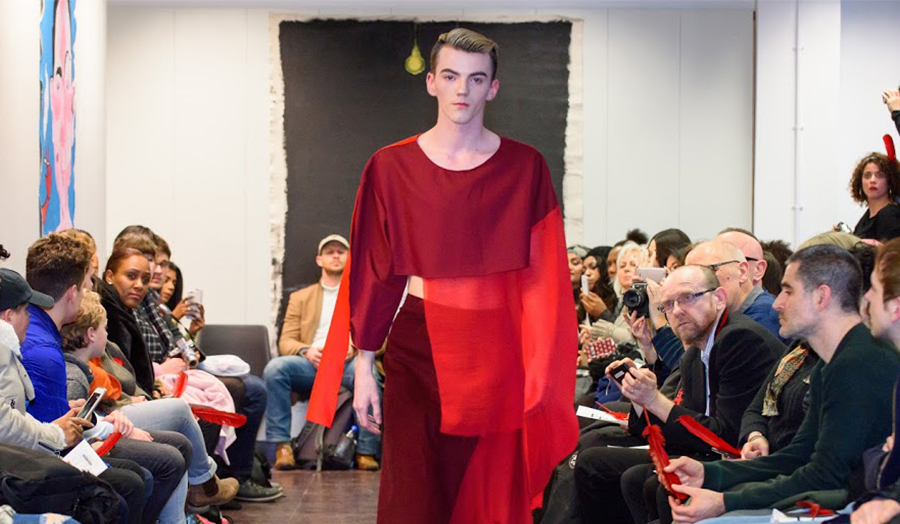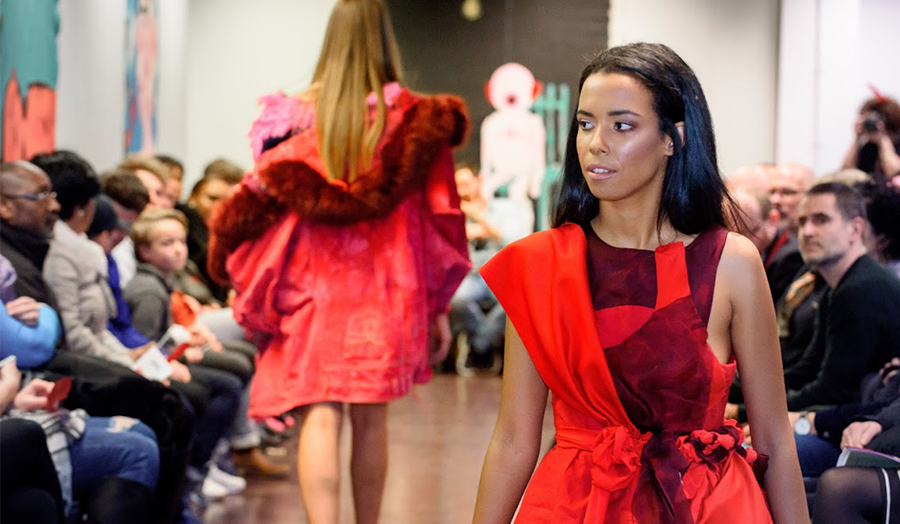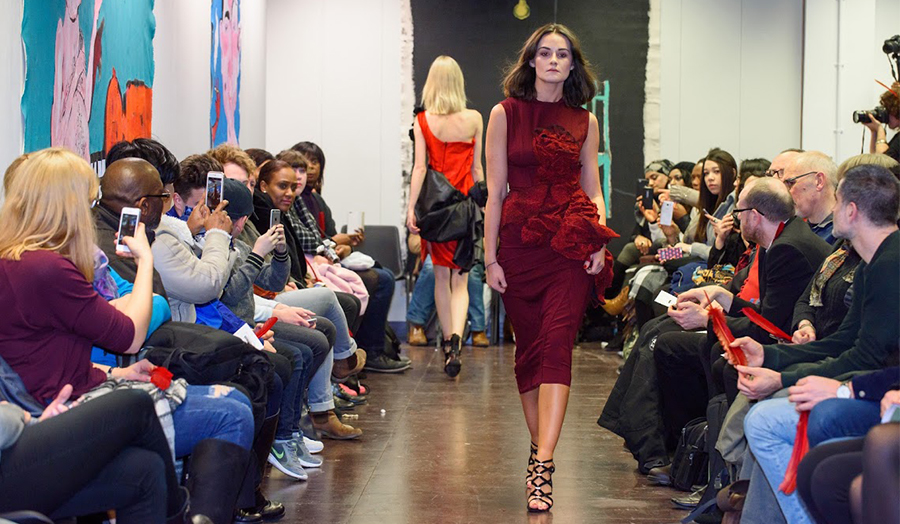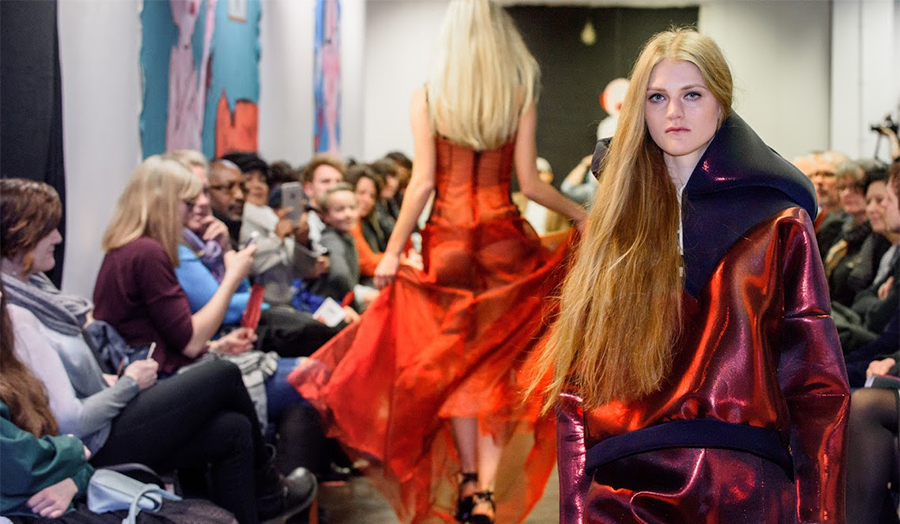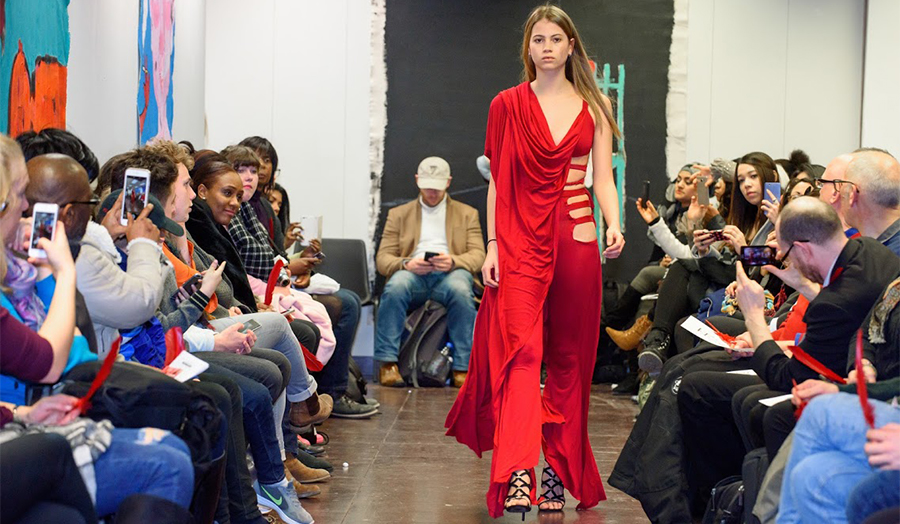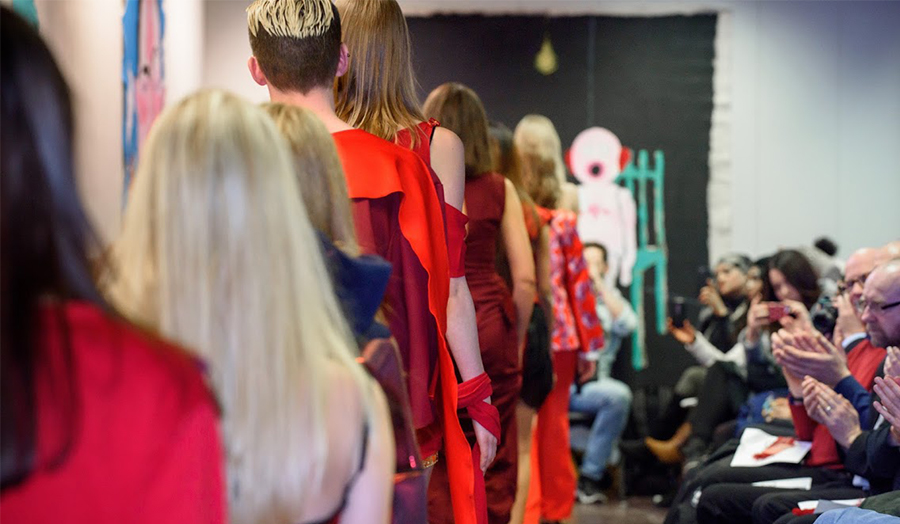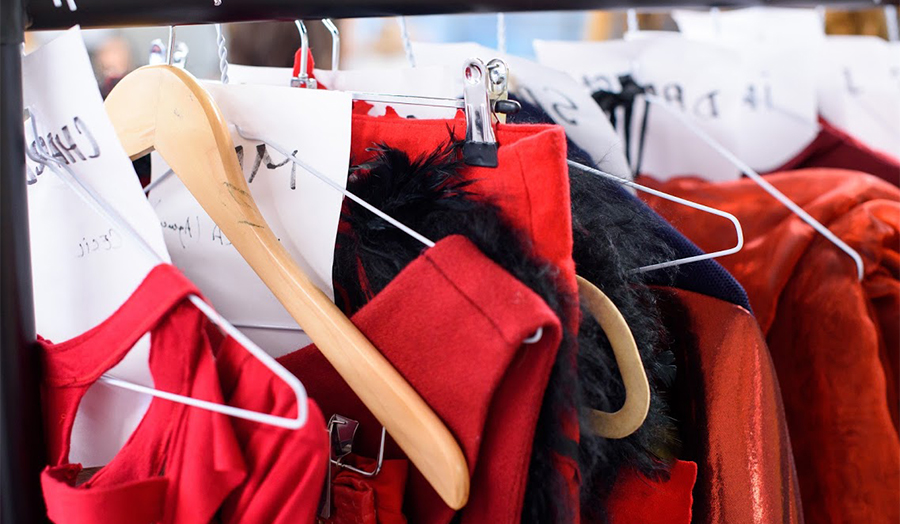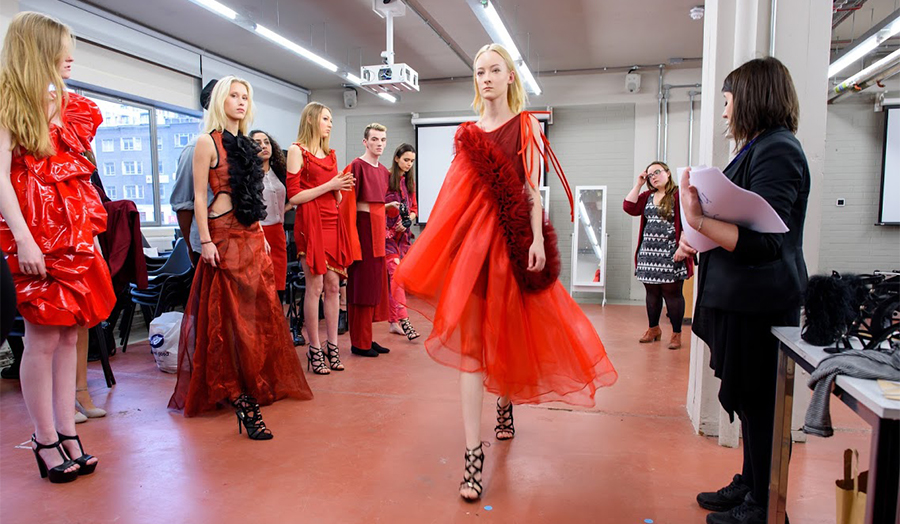 Project Red brings the catwalk to The Cass
Fashion designers of the future are inspired by the past in their second annual fashion show.
On 19 February 2016 The Sir John Cass School of Art, Architecture and Design hosted its annual fashion show Project Red.
Opening on the same day as London Fashion Week, Project Red showcased incredible work designed by fashion design students at The Cass all made in the colour red. Students from Photography, Fine Arts and Film and Broadcast Production were also involved. London Met's inhouse production company, #wemakefilm, which is made up of BA Photography students were also involved.
The theme, repeated for the second year, is a homage to Sir John Cass, the philanthropist whom the school is named after who famously signed his will with a red quill moments before his death.
"Red is not just a historical homage," says Aimee McWilliams, BA Fashion course leader who devised the theme. "It's a tool, we're using an emotive, vibrant and relevant colour but this allows the students to focus, they don't need to worry about pattern or colour, they just need to think about form."

Students in all areas of the school had four months to create a red collection. They were then asked to select their favourite pieces to feature in the show. The outfits were modelled by students in The Cass Bank Gallery. Samuel Eyles, a BA Fine Art student, had his solo show of paintings displayed in the fashion show.
The show was fully booked and attended by London Met staff and students as well as industry experts, journalists and invited guests. Second year Fashion Design student Anwar Sawat said she was "impressed as to how much the students managed to get done along with the diversity of the design ideas."
Anwar took part in the fashion show last year and noted how much the course has grown. Tthere are more students behind creating the show this year compared to lasts" she said.
Martha Novakyck, studying for a master's in Luxury Brand Management at London Met, said, "They [the fashion students] have been doing this for just four months – I think they did a really good job."
Students were responsible not just for the designs on the runway, but also for casting models, make-up artists and organising the music.
BA Photography students and BA Film and Broadcast Production students were on hand to capture the event.
Project Red is The Cass's annual showcase of first year fashion design. You can keep up to date with Fashion Design on @CassFashion by clicking here where a film will be posted in the upcoming weeks.
More images from the event can be found on our Facebook page.