Project Red catwalk show at The Cass
Fashion catwalk show at The Cass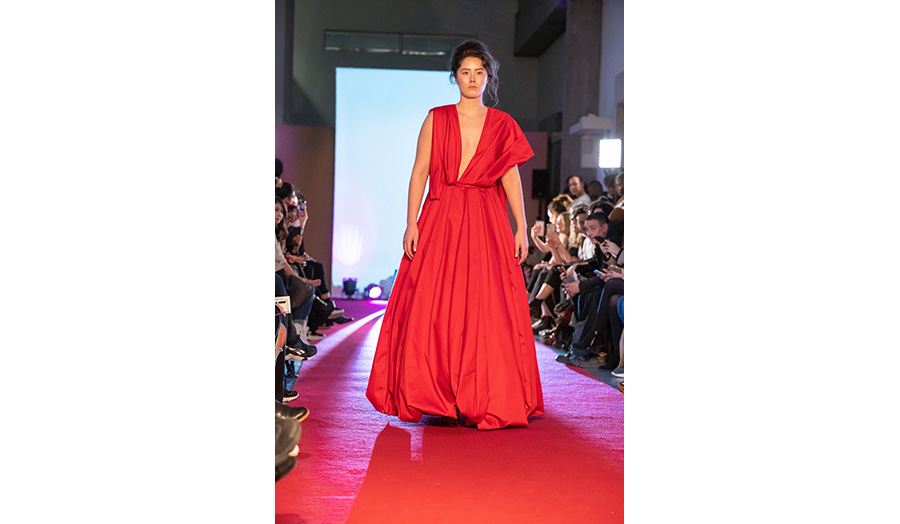 Fashion catwalk show at The Cass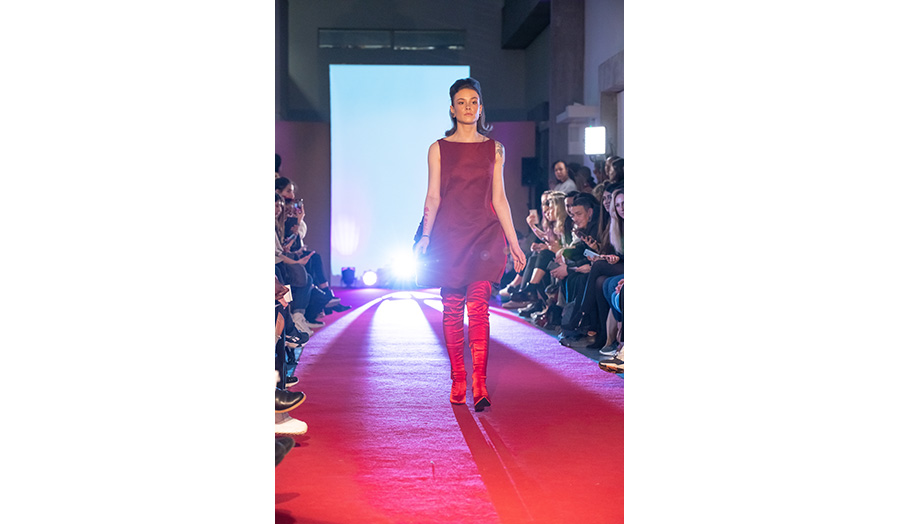 Fashion catwalk show at The Cass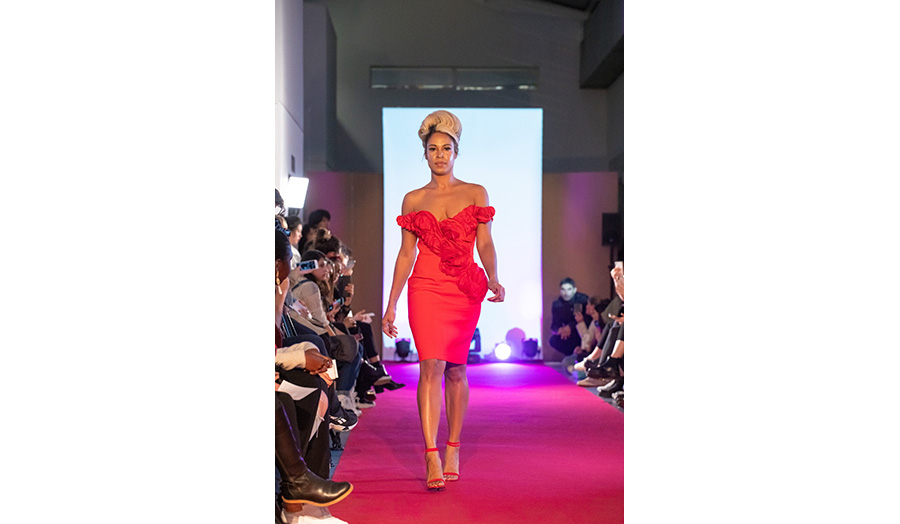 Fashion catwalk show at The Cass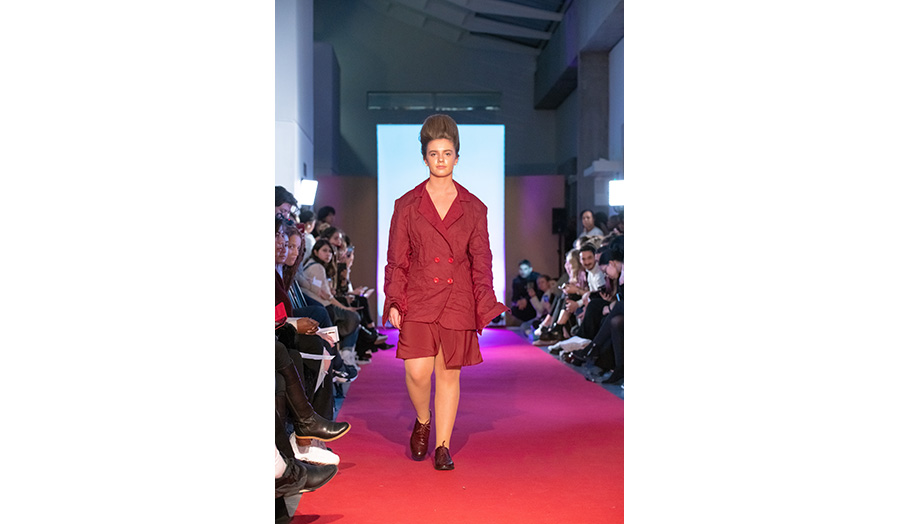 Fashion catwalk show at The Cass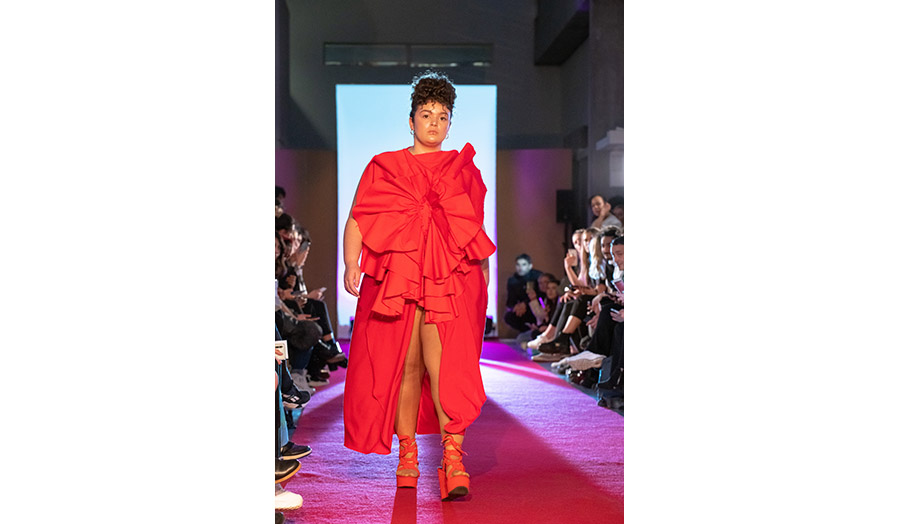 Fashion catwalk show at The Cass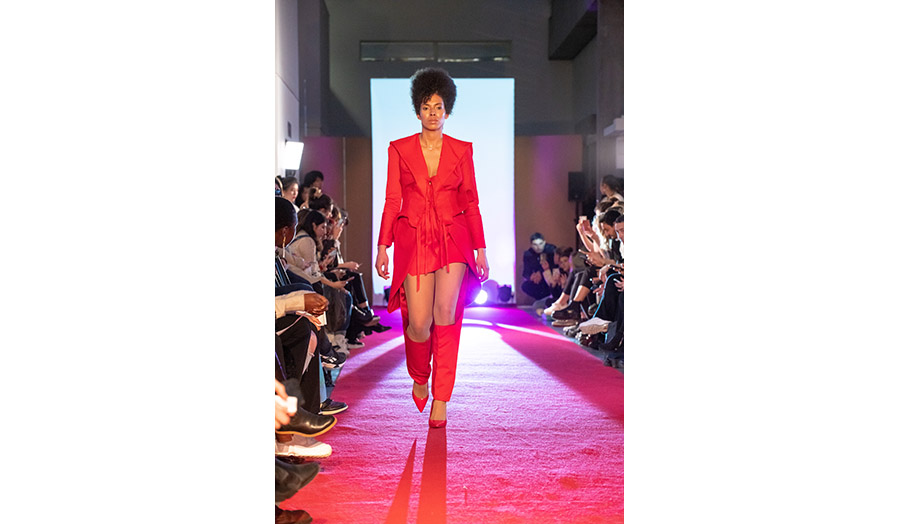 First-year Fashion BA students honoured the founder of The Cass with the Red Show.
Date: 26 February 2020
The turnout was huge for this year's spectacular Project Red catwalk show at The Cass on 21 February 2020, the show's fifth running year.
The event, which was held in the Atrium at Goulston Street, once again took its inspiration from the red feather symbol used to represent Sir John Cass, the philanthropist after whom the school is named.
The first-year Fashion BA students were given a special brief to work to: design a collection of 10 red outfits exploring what the colour red means to them.
The design research for the project also had to reflect three subject areas: 'Art,' 'Time' and 'Something Personal,' with silhouette, movement, construction and finishings all important aspects of the design.
With only six weeks to finish this intensive project, the students covered huge ground within the design, pattern cutting and construction techniques through a series of intensive workshops, demonstrations, tutorials and critiques.