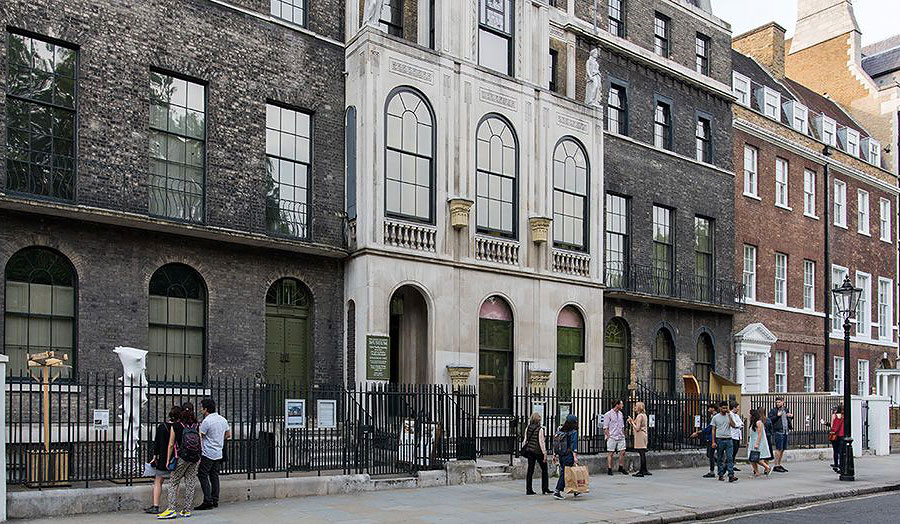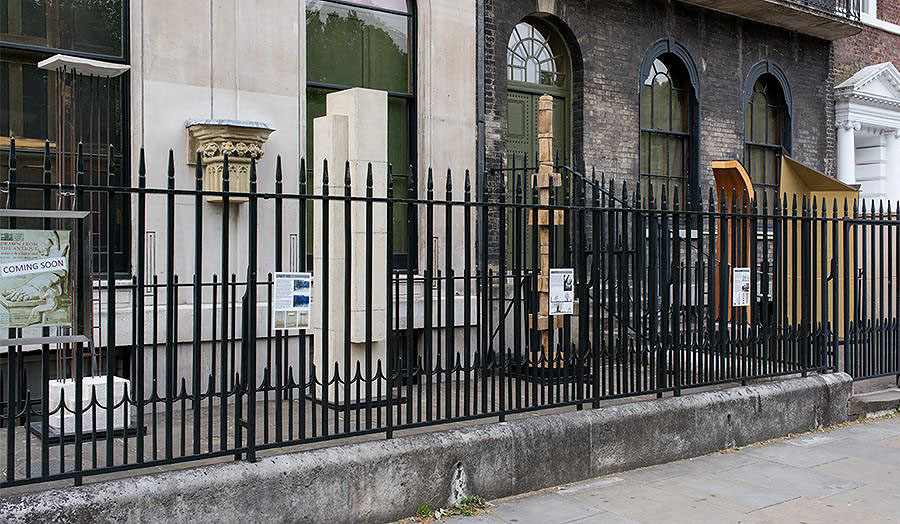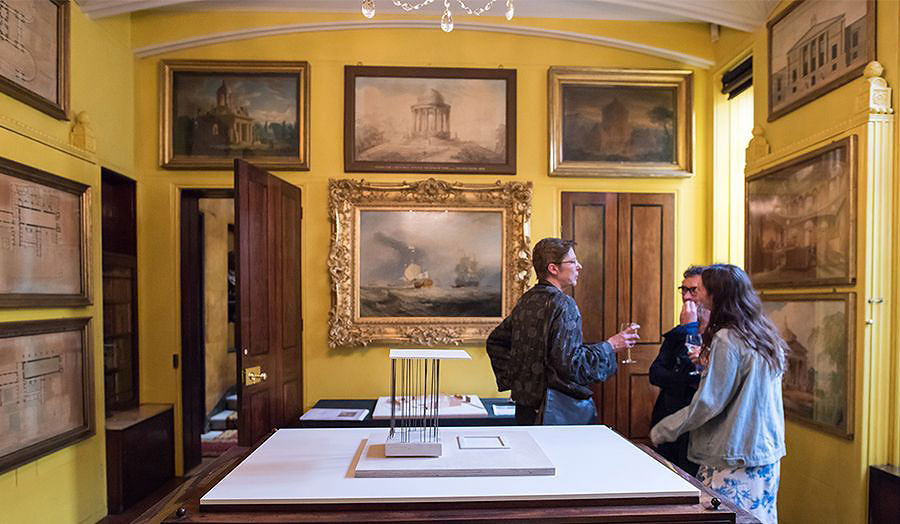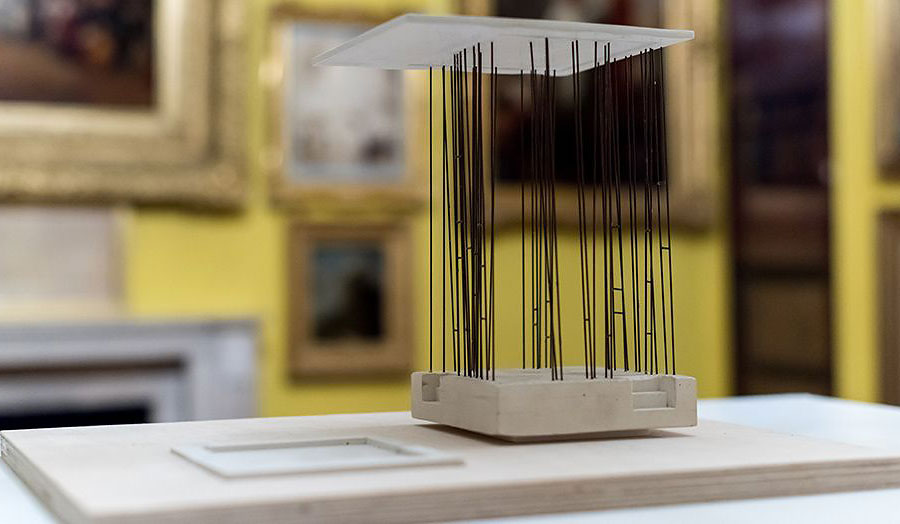 Free Unit, Unit 1, Unit 10, Unit 4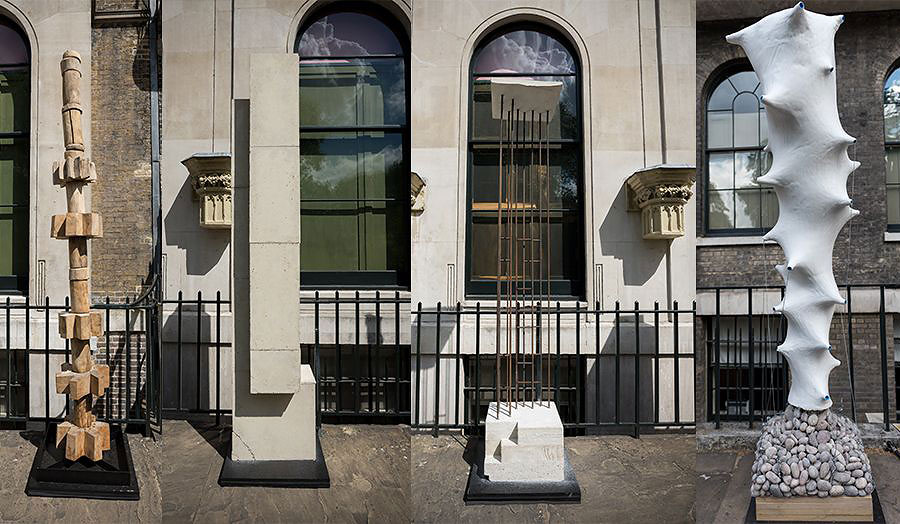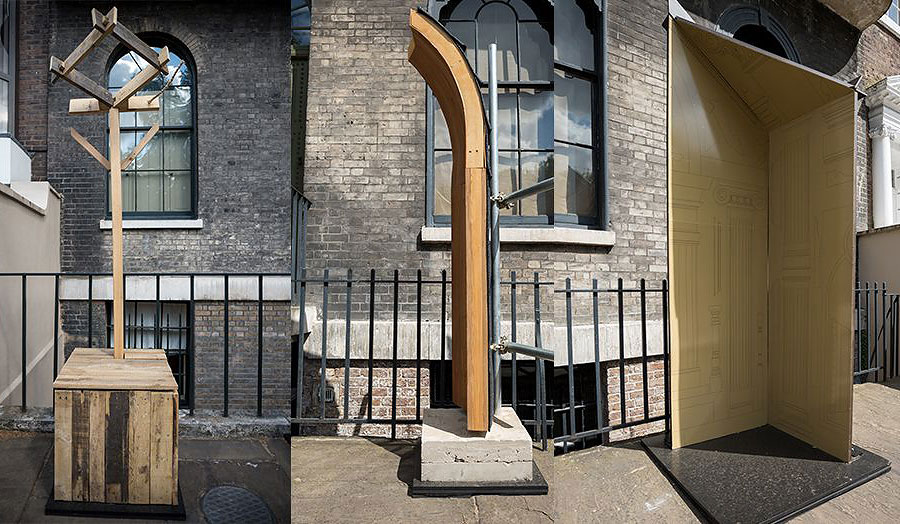 Collaboration with the Sir John Soane museum opens as part of the London Festival of Architecture.
Sir John Soane's Museum invited students from seven architectural units at The Sir John Cass School of Art, Architecture and Design at London Metropolitan University to respond to the theme of the Primitive Hut using Soane's own research and materials. From this, students developed installations that are on display outside the Museum throughout June as part of the London Festival of Architecture.
The students and tutors from each unit were given unique access to Soane's extensive collection on the subject, including drawings, books and models that he used to teach his own architecture students. Drawing on these materials, and with references to contemporary culture, students from each unit designed their reinterpretation of the Primitive Hut and made models to be exhibited outside the Museum coinciding with the London Festival of Architecture, which celebrates architecture throughout London during the month of June. The models take the form of 1:1 scale vertical sections.
Each model showcases a different, modern-day response to the rich history and theory of the Primitive Hut. The designs utilise ideas of craft and simple manufacturing techniques used by early man to create contemporary shelter concepts. Although the units were given the same resources, the resulting designs are hugely diverse in terms of shape and material.
To select an overall winner the projects were judged by an expert panel made up of Abraham Thomas, director of Sir John Soane's Museum, Ellis Woodman, director of the Architecture Foundation, Joseph Rykwert, architectural historian and authority on Primitive Huts and Anne Markey of Cass Projects.
Unit 10, tutored by Signy Svalastoga, Jonathan Cook and Edward Simpson, was awarded first place. On the winning design by Unit 10, Abraham Thomas comments:

"I was very impressed with the range and quality of all the entries – especially in terms of the material expression, and I would like to thank all of the units that participated. I thought that this was particularly strong in the Unit 10 submission, the overall winner, which took an ordinary suite of materials and made them extraordinary. Taking concrete and rebar, and applying a combination of polishing and oxidising respectively leaves us with a poetic reveal of materiality and a celebration of the everyday. The proposed pavilions would appear as a disparate group of fragments of ruined buildings – something that would have amused and intrigued John Soane if he were looking out on to Lincoln's Inn Fields today from his front windows at No 13."
Sir John Soane's Museum kindly hosted an opening event for participating students and tutors on Friday, 12 June. Reinterpreting the Primitive Hut will be on display outside Sir John Soane's Museum between 2 June and 6 July as part of the London Festival of Architecture 2015. It is free to the public.
Recent news from The Cass