Cass Photography Alumni group Uncertain States announce first "Open Call" Exhibition
Cass alumni group Uncertain States, are proud to announce the nine artists selected by their panel for Uncertain States Open 2015 exhibition at Four Corners Gallery.
The selected artists from the Uncertain States Open Call 2015 are Julia Fullerton-Batten selected by Paul Hill, Zoe Childerley selected by Louise Clements, Jolanta Dolewska selected by Martin Usborne, Nigel Grimmer selected by Uncertain States, Flore Gardner selected by Sharon Kivland, David Severn selected by Fiona Rogers, Rosy Martin selected by Camilla Brown, Simon Brann Thorpe selected by Christiane Monarchi and Karolina Lebek selected by Leah Gordon.
Uncertain States was established by Cass MA Photography Alumni David George, Fiona Yaron Field and Spencer Rowell while they were students at the Faculty. The project has gone from strength to strength over the past five years, with their quarterly publication now carried at galleries across the country, monthly "first Tuesday salons" and regular exhibitions. Their ethos is simple. To engage with and disseminate the best of contemporary lens-based art. The success of UCS Open 2015 is thanks to our selection team, chosen for their diversity across the arts, as practicing lens-based artists, critics, academics and writers. A vast reservoir of knowledge and experience in their respective fields has resulted in a diverse and outstanding showcase of photography.
UCS Issue 24 will be launched at the Uncertain States Open 2015 exhibition. The issue will feature the nine photographers and statements from our selectors accompanying the artists' work, offering insight into the selection process.
Image: By Simon Brann Thorpe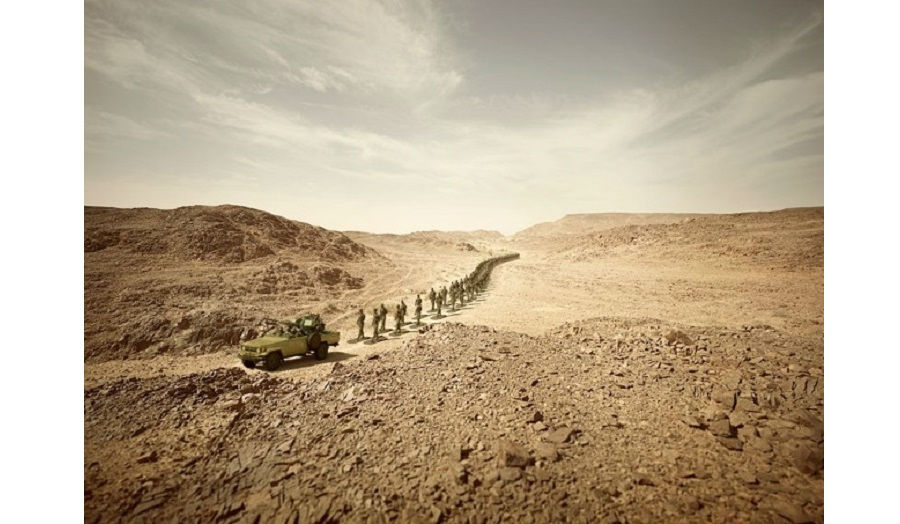 Uncertain States Open 2015 / NINE
| | |
| --- | --- |
| Private view | Thursday, 8 October 2015 6:00pm – 8:30pm |
| Dates | 8 - 17 October 2015 |
Recent news from The Cass