New award winning, open access book from London Met academic
'Revisiting Migrant Networks' which was co-edited by Professor Louise Ryan and awarded the IMISCOE Prize, is available to read and download free of charge.
Date: 30 March 2022
A new book edited by Dr Elif Keskiner, Dr Michael Eve, and Professor Louise Ryan, brings together leading scholars in the field of migration studies and social networks from the UK, France, Germany, Sweden, Netherlands, Switzerland, and Italy.
Revisiting Migrant Networks: Migrants and their Descendants in Labour Markets addresses key questions about the role of networks in migration contexts, particularly in relation to how migrants and their descendants, access the labour market and develop their employment trajectories over time.
Rather than adopting a narrow essentializing ethnic lens, the research presented in this book explores intersectional identities of class, generation and gender. By focusing on the kinds of capital circulating between ties, including the dark side of social capital, the book offers new insights into power dynamics and the potentially exclusionary dimension of networks.
The book is published by Springer and is part of the prestigious IMISCOE book series. The book was awarded the IMISCOE Prize and hence is fully open access. As an open access book, it can be downloaded in full, or by specific chapters, free of charge.
IMISCOE (International Migration Research Network) is Europe's largest interdisciplinary research network in the field of migration, integration and diversity studies. The research network currently consists of 61 research institutes from almost all European countries and from various disciplines, including sociology, political science, economics, law, demography, public administration, social geography, and history.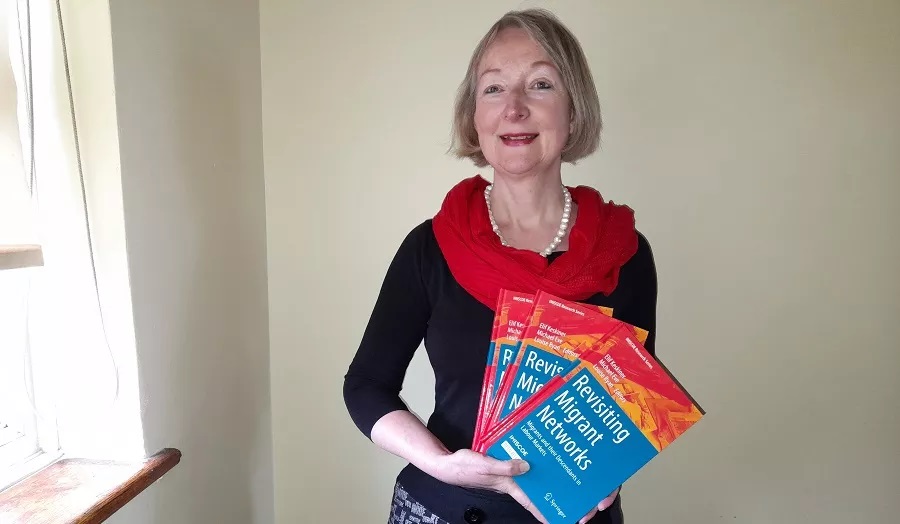 More information on: