Lewis Bush and Andy Lawson
'In Conversation' event as part of photographic exhibition exploring the effect of booming value of corporate property in London.
Photgraphers Lewis Bush and Andy Lawson are giving a special lunchtime In Conversation talk at The Cass on 19 January at 1pm, to coincide with the exhibition Metropole.
Metropole by Lewis Bush records the effect of the booming value of property in London by using double exposures to document its numerous new corporate and luxury residential buildings as they are constructed and occupied. As the series progresses these structures merge and overlap, becoming increasingly disorientating and threatening, emulating the feeling of finding oneself lost in a once familiar city. Read more about the series.
First published in March 2015 as a book which garnered international attention and rapidly sold out, this display at Central House is the first exhibition of the entire series as well as being the first event of INSIDE / OUT [LONDON], a program of exhibitions of photobooks examining the contemporary city curated by Andy Lawson.
A new print of the Metropole book will be avaliable to buy at the opening and at The Whitechapel Gallery bookshop and through Lewis Bush's online store for the duration of the exhibition.
Read an essay about the project here: A Requiem for London.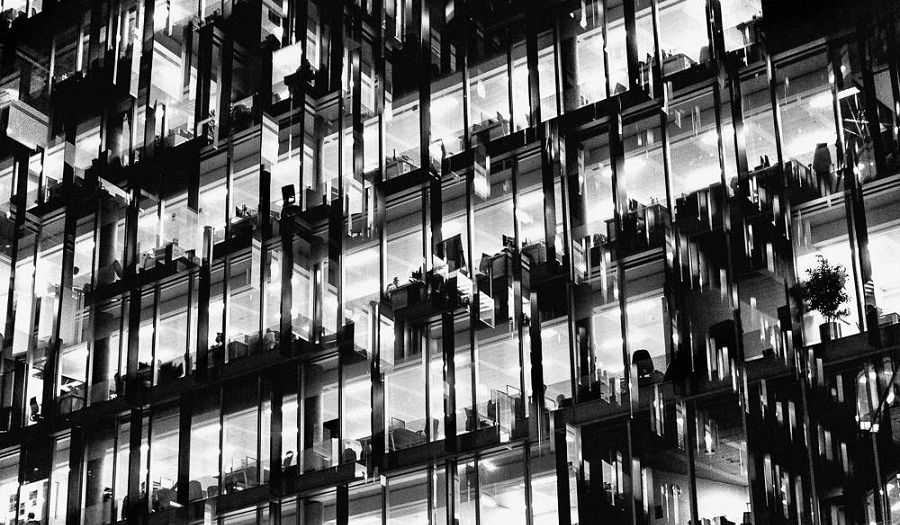 News details
| | |
| --- | --- |
| Dates | Talk: 19 January 1pm - 2pm |
| | Exhibition: 2 December 2015 to 22 January 2016 |
| Location | Foyer Gallery, the Cass, Central House |