Model Housing - Housing Models
Cass Architecture students host 'megacrit' event around the theme of housing
Date: 29 March 2019
MASS, the student architecture society at The Cass, has organised a Megacrit around the theme of housing. They have collaborated with Levitt Bernstein Architects to link the day's discussions thematically to the publication of their Housing Design Handbook.
The Megacrit on the 4th April will see students from units on architecture courses at the University of East London (UEL), Kingston who are also developing theses on housing join students from The Cass to explore a range of housing models, from co-working, to mixed-use, co-housing, low rise/ high density and adaptive re-use.
Unit 09 (The Cass) will be presenting alongside Unit 10 (UEL) and Unit 08 (Kingston) to highly relevant guest critics Kate Macintosh, Alison Brooks, Akil Scafe-Smith (Public Practice) and Rae Whittow-Williams (GLA) amongst others. The students will also take part in an exhibition that will be on display in the main atrium throughout the day. MASS will be curating the exhibition and preparing an accompanying pamphlet to act as an informal insert into the Housing Design Handbook: it will act a representation of the architecture student body's contribution London's current Housing Crisis.
After the Megacrit, the student society has organised a lecture by Jo McCafferty and David Levitt of Levitt Bernstein architects at 6.30pm, chaired by Alex Ely. They will be presenting their thoughts on successful housing design based on their publication the 'Housing Design Handbook'. The conversation will continue over drinks after the lecture.
All interested architects, tutors and students of architecture are invited to attend the megacrit but must register via eventbrite here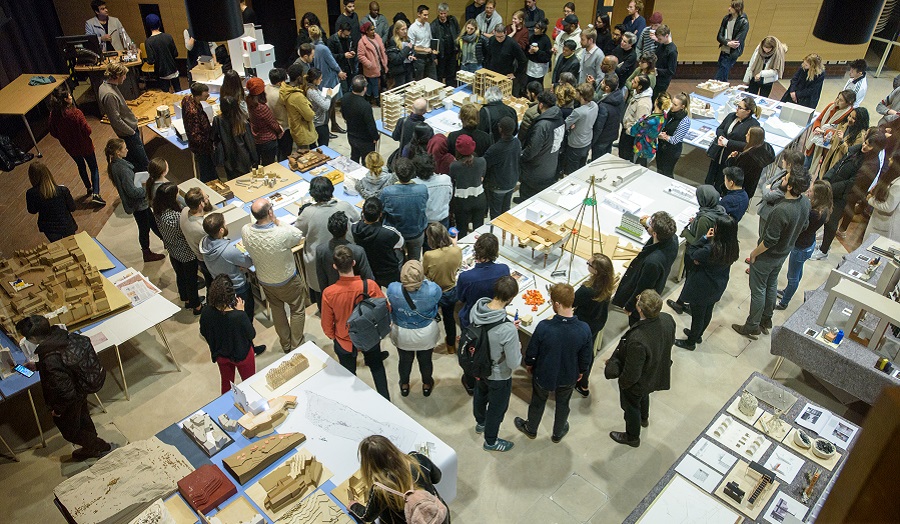 Model Housing-Housing Models
Thursday 4 April 2019
Megacrit 1pm-6pm
Levitt Bernstein Lecture 6.30pm
Venue: The Wash Houses at Calcutta House, Aldgate