EXHIBITION: Material Movements
Cass Fine Art alumnus exhibits new as part of group show launching during London Festival of Design
Date: 06 September
Gareth Jones, an alumnus of both art and design foundation year and Fine Art MA at The Cass is one of four artists exhibiting in Material Movements at Studio Fusion Gallery from the 13 September – 20 October 2019. The exhibition opens during the London Festival of Design with a private view on the 13 September.
Material Movements is a collaborative exhibition featuring four internationally acclaimed artists, each working in a different discipline: ceramics, jewellery, painting and silversmithing. All four artists share a common language through their creative process, each exploring the concept of movement and how this informs their own practice. The exhibition attempts to highlight how movement can be interpreted in very different ways when creating artworks and when working in a wide variety of materials.
Gareth Jones is a painter working in acrylic and dry media. His work is driven by thoughts of and experiences of place and space. Combining fragments and references to and from the real world, with ideas that occur to him during the process of painting, an abstraction of thoughts and experiences is formed.
Private view and discussion
There will be a discussion with the artists moderated by art historian Stephanie Souroujon before the private view from 5:30 to 6:30 pm. Anyone interested in attending the discussion should email info@studiofusiongallery.co.uk or call +44 (0)20 7928 3600
You can find out more about Gareth Jones and his work on his website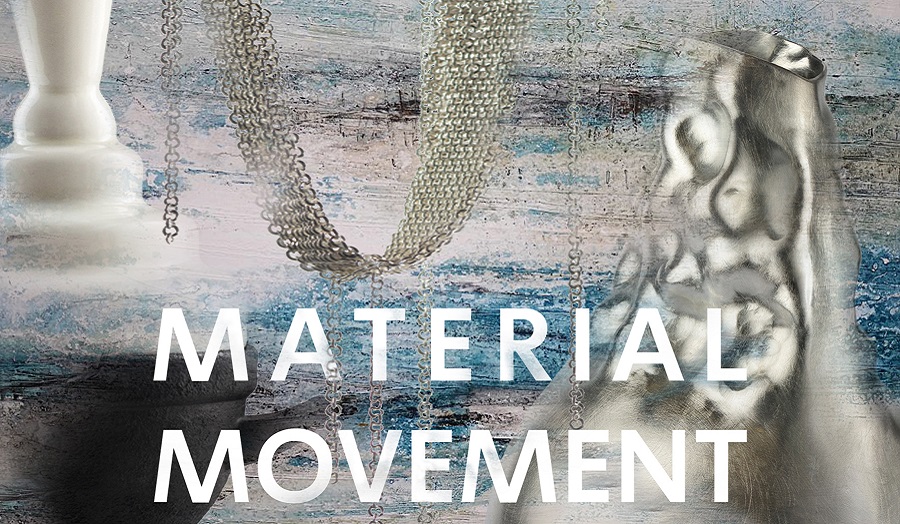 Material Movements
Gareth Jones, Ria Lins, Tal Batit, Naama Haneman
13 September- 20 October 2019
11am- 6pm
FREE ENTRY
Private View 13 September 6.30-8.30pm
Studio Fusion Gallery
Unit 1:06 Oxo Tower Wharf
Bargehouse Street
London SE1 9PH