Making A Living Week Book 2018
Making A Living Week 2018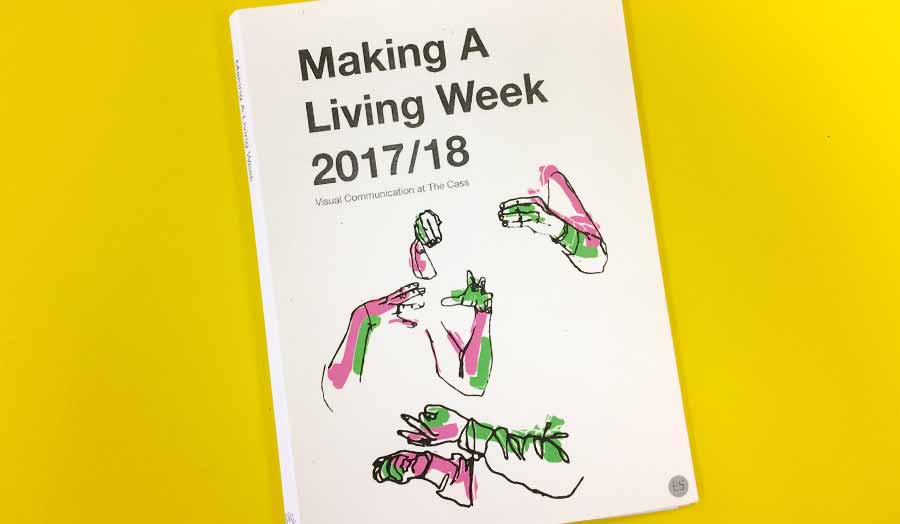 Guest visitor Kate Moross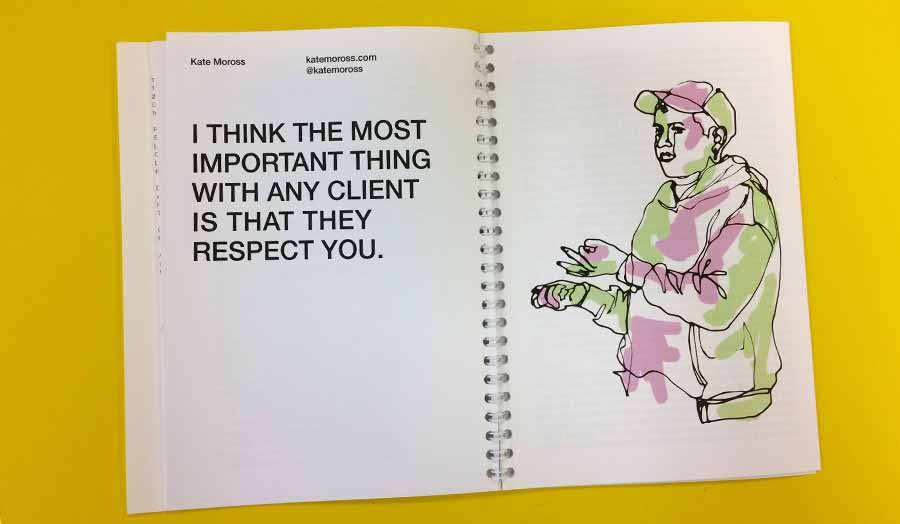 Guest visitor Kati Russell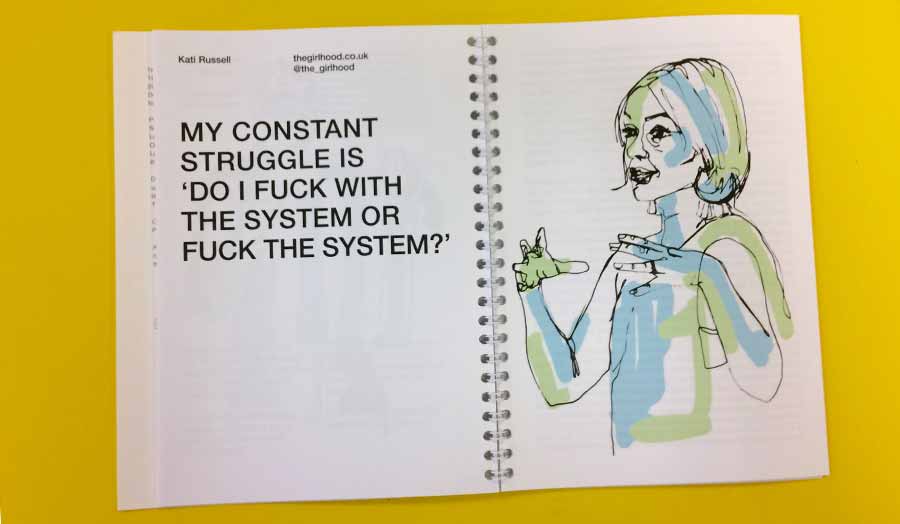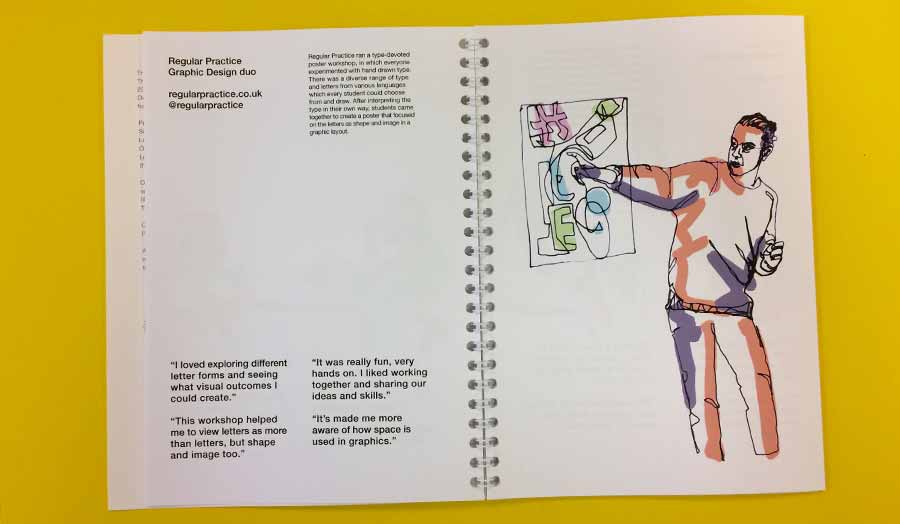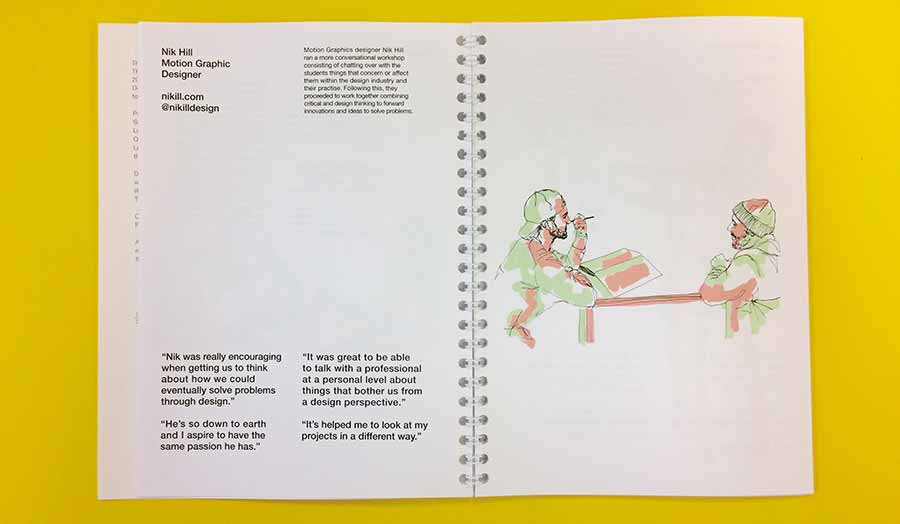 Making A Living Week Book 2018
By students of Visual Communication at The Cass.
Students from Visual Communication at The Cass took the words of wisdom, advice and hand-on practical input from industry guests and turned it into a book. During this year's Making A Living Week event in Visual Communication, students welcomed some inspiring visitors – Designer and Art Director Kate Moross, founder of the Girlhood Kati Russell, paper expert Justin Hobson, portfolio guru Fig Taylor, designer and director (and London Met alumnus) Nik Hill and Visual Communication design studio-in-residence 2017/18 Regular Practice).
So impressed were the students with the speakers and industry workshop leaders that they wanted to preserve the experience of the event in book form. Student team Katie Hardcastle, Cecile Genevier and oliver Villalonga-Roman worked on the editorial content, design and production, using audio from the speakers, quotes from speakers and students and observations drawings (by Katie Hardcastle) to commemorate the day.
The book is published in an edition of 100 and each copy has a hand screenprinted and bound cover. Copies are available to buy for £5 (please email Angharad to:angharad.lewis@londonmet.ac.uk).