Making a Living Week
Kickstarter Event kicks off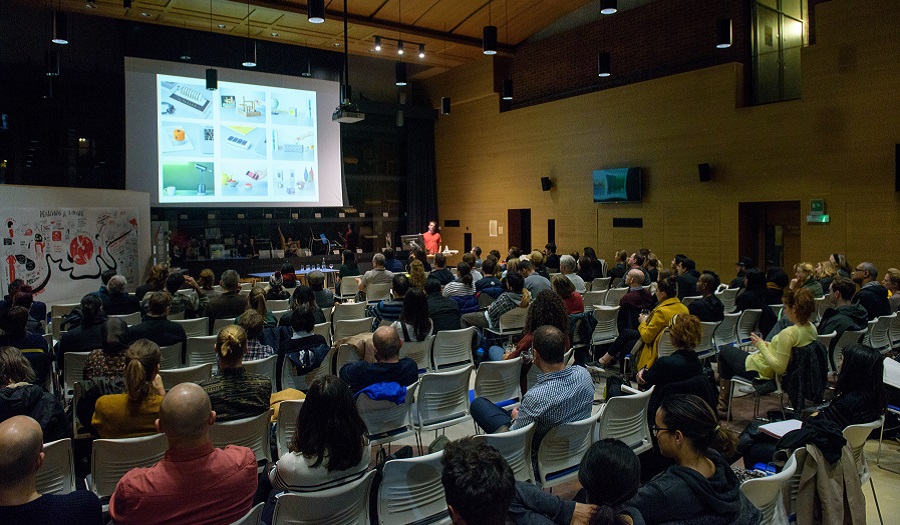 Patrick Brill AKA Bob and Roberta Smith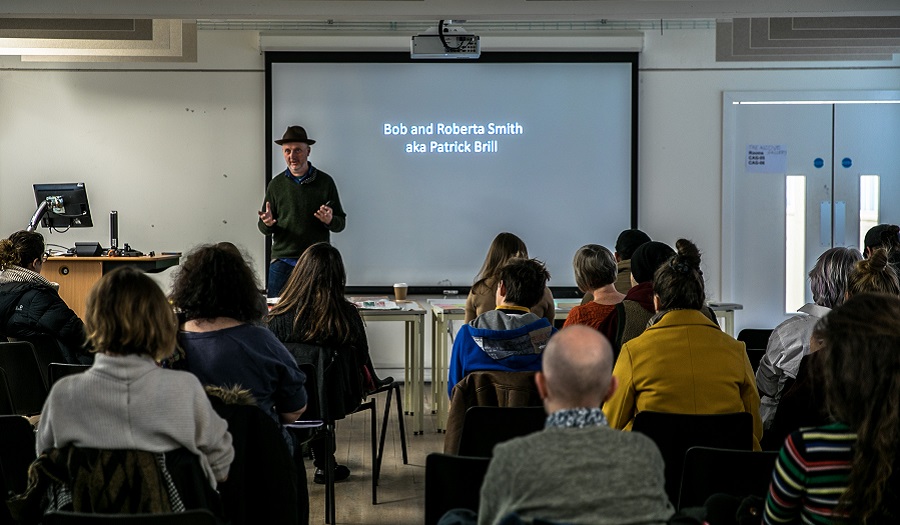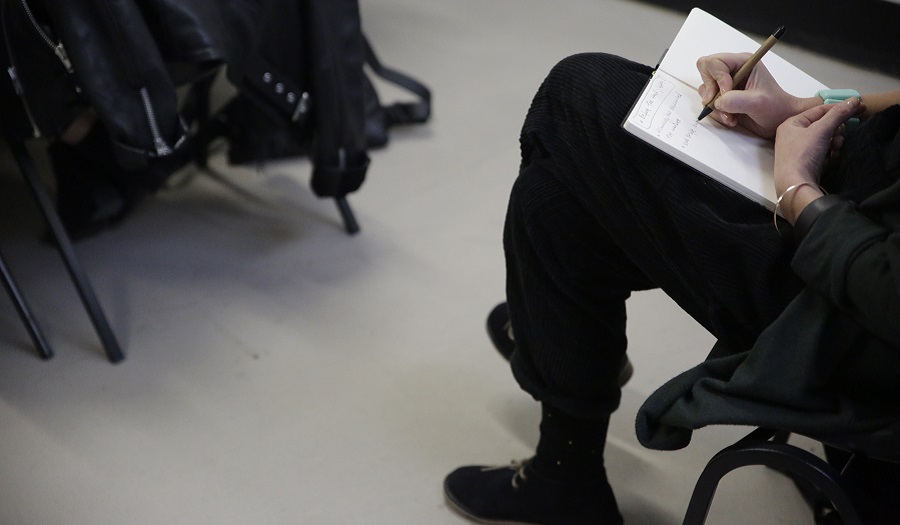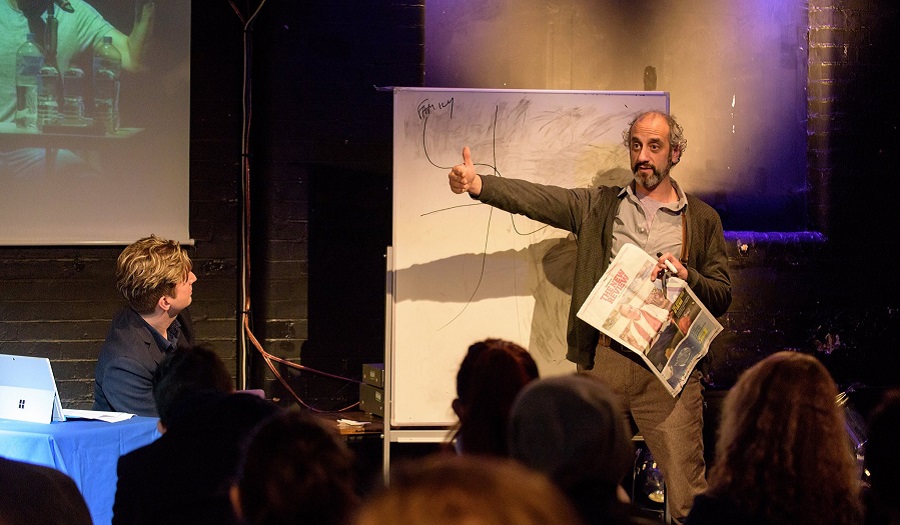 Students explore professional practice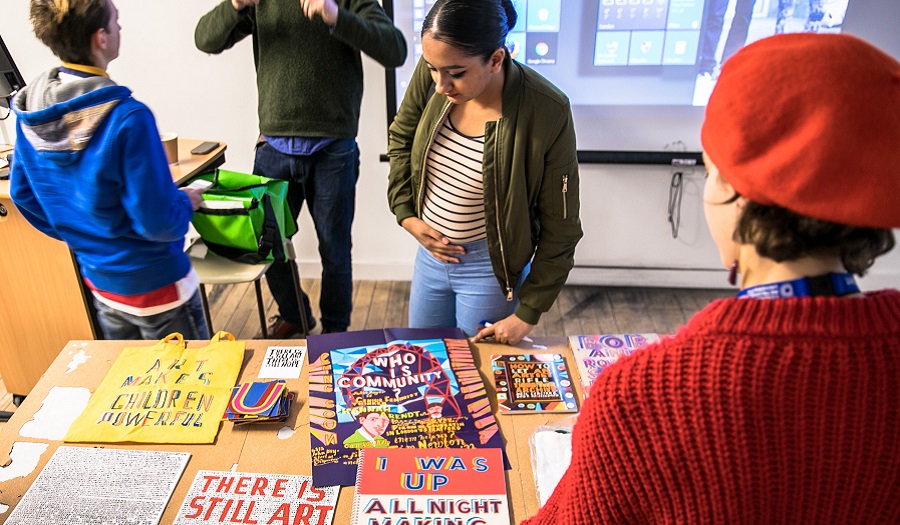 Visual communications inspiration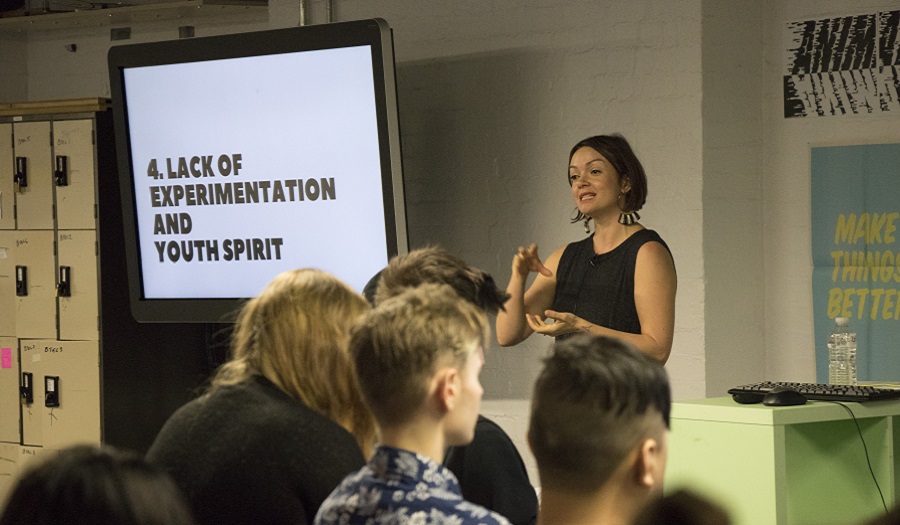 Portfolio guidance, Fig Taylor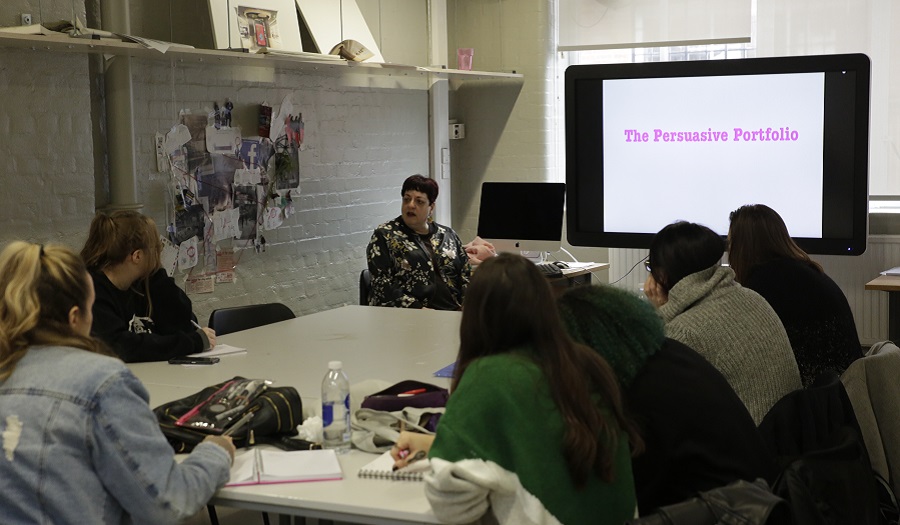 Crowdfunding Secrets at Kickstarter event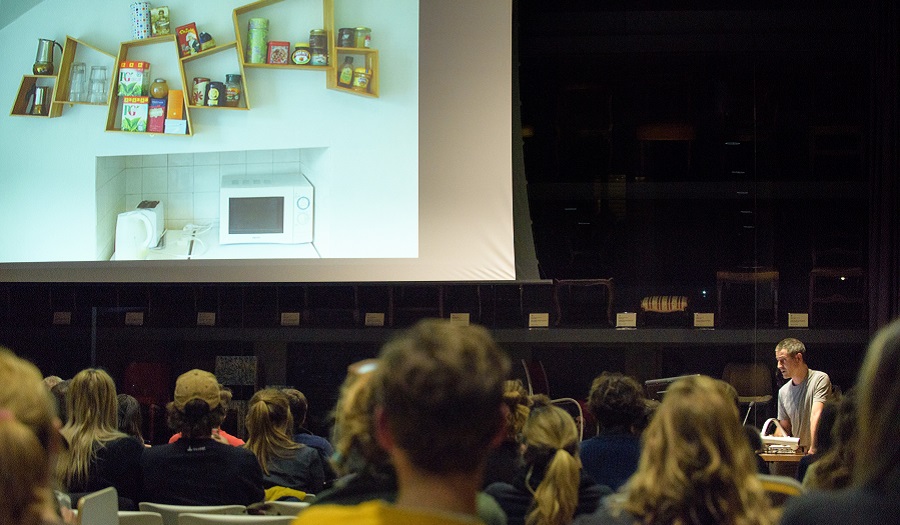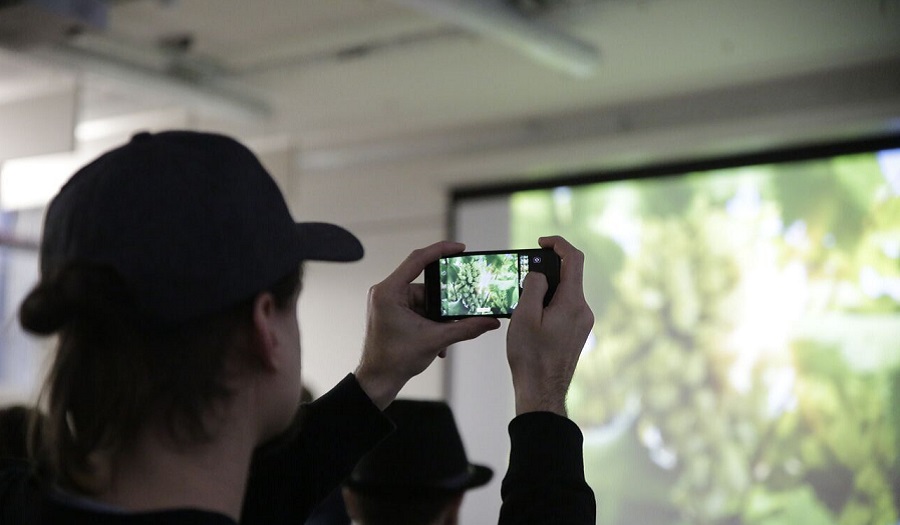 Making a Living Week 2017
The Cass annual festival of employability and entrepreneurship.
Date: 20 December 2017
The Cass recently hosted its annual Making a Living week, a festival of employability and entrepreneurship that ran during the last week of November and was part of London Met's Fast Forward Festival.
This year we had 50 events carefully tailored by our academics from the School to support our Art, Architecture and Design students into practice and employment after graduating. Experts from the Creative Industries, The Cass, the Careers and Employability team and from London Met's Accelerator delivered talks, workshops and careers advice for all students throughout the week. The festival was a great chance for Cass students to get involved in events that increase their entrepreneurship and prepare them for the reality of the professional industry.
Public events during the series included Kickstarter for Creatives, with talks by successful "Kickstarters": Peter Marigold, Heather Corcoran, Max Frommeld, Oscar Lhermitte, Sidekick Creatives and Designers Tim Summers, Ray G Brown, Nick Marschner and Isabel Farchy from The Cass Starters group. Roles: Blurring the Line between Clients and Users, an event focused on self-initiated architecture projects with presentations from Nabil Hamdi, Tak Tak Tak, East Architecture and a discussion chaired by Torange Khonsari, of Public Works and Senior Lecturer in Architecture at The Cass.
Over 2000 students attended this year's Making a Living week programme events. Anne Markey, Head of Partnerships and Employment Outcomes commented "This was the second year of delivering Making a Living across the whole School and its scale and success was down to the in depth knowledge and direct experience Cass Academics have of the creative disciplines that they teach as well as the expert support from the University's Accelerator and Careers Advisors. And of course the enthusiasm with which our students engaged in the numerous sessions over the course of the week." The week also offered an opportunity for BA Photography students Angela Blazanovic, Emelia Joye and Evelina Sarupiciute to document events for their portfolios.
Making a Living Week also followed another successful year for the University, with a graduate employment record of 95% six months after leaving the university according to Destinations of Leavers from Higher Education (DLHE) survey.