Works showing at My Home
Underlines by Joana Henriques Correia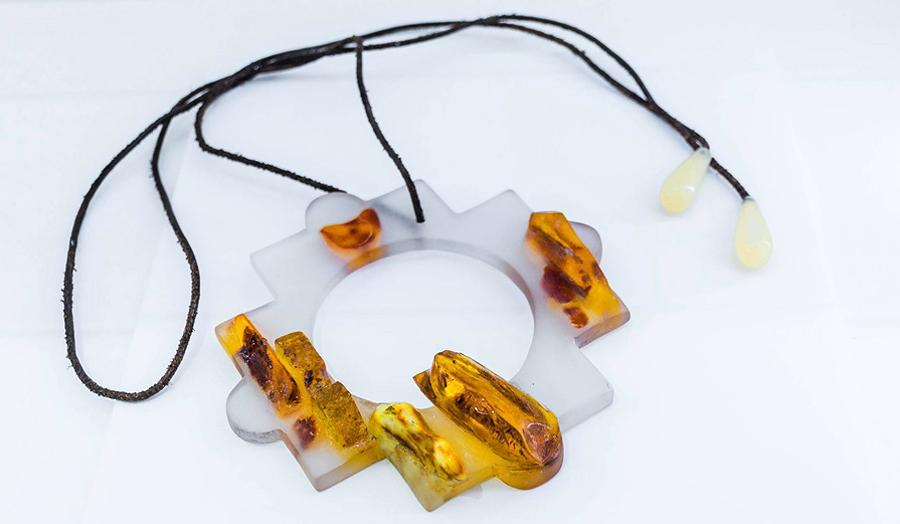 The 16th Room by Pei Eva Wu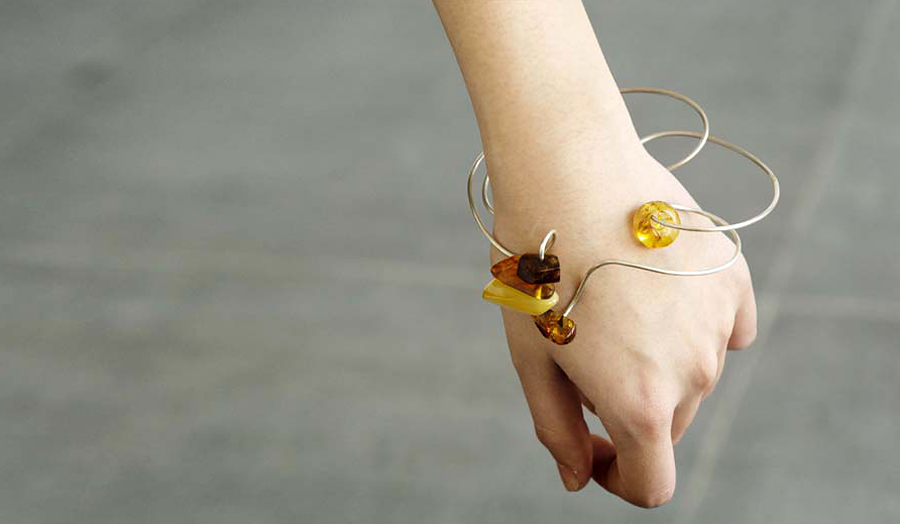 MA design students exhibit new work
Two MA students currently have their work displayed in an amber jewellery exhibition in London.
MA design students Pei (Eva) Wu and Joana Henriques Correia are exhibiting new work as part of the My Home amber competition and exhibition at Magan Gallery in London.
The exhibition features a necklace by Joana, entitled Underlines, which is made of amber, resin and leather.
Joana uses amber and resin in a way that symbolises traditional tiles from Lisbon. It acts as both a window and landscape symbolising the brightness of Lisbon.
Pei (Eva)'s exhibited work, a bracelet, is entitled The 16th Room and is made of amber and silver wire.
In the passed 25 years, Pei (Eva) has moved 15 times and her current room in London is the sixteenth. Her sense of belonging is not only about a place, but also about people – family members. Amber has its age and life, and it is this characteristic that she uses to represent the relationship of her family and the movement in her life. They will gather together eventually; home is where the family is.