London Met partners with The Liliesleaf Trust UK
Among other initiatives, this partnership will create a PhD opportunity with the Centre of Memory and Learning to develop a community-focused engagement programme.
Date: 21 July 2021
London Met is proud to announce their new strategic partnership with the Liliesleaf Trust UK (TLTU), a charity working to advance public knowledge of the international movement against apartheid and the contemporary relevance of learning from this heritage, particularly within anti-racist and social justice focused missions.
Through this exciting new partnership, TLTU will support research taking place at London Met with access to the lived experience of the movement against apartheid from within the Trust's board, advisory groups and networks' archival materials. The Trust will also offer work-based learning and volunteering opportunities to students and co-create a shared programme of arts and curatorial-based community engagement activities.
In turn, London Met will provide access to relevant academics and research centres linked to TLTU's work, and will also work with the Centre as an official London Met Lab: Empowering London partner, empowering local communities and addressing social issues.
Caroline Kamana, Anti-Apartheid Legacy Project Director at the Liliesleaf Trust UK, said: "We're very excited about the potential that our new partnership with London Met offers. At a time when the impacts of Covid-19 have exposed and intensified structural inequality between communities, when post-Brexit xenophobia is heightened and the need to state clearly that Black Lives Matter remains, learning from anti-apartheid heritage speaks more profoundly than ever to many of the most pressing social and racial equality issues of the contemporary moment.
"With London Met, we'll deliver impactful programmes that channel the legacy of one of the most powerful social movements of the 20th Century. The Centre of Memory and Learning will foreground an empowering, under-represented Black-led history, redressing longstanding imbalances in who UK heritage is made for and by."
Out of this partnership, a new, collaborative fully funded PhD opportunity has been created that will focus on original and socially contributive research and community-facing creative programming for TLTU's Centre of Memory and Learning, set to open in Islington in 2023 in the former London HQ of the African National Congress.
The Anti-Apartheid Legacy: Centre of Memory and Learning (CML) in Penton St, Islington is the new home of the Trust and the first UK venue dedicated to anti-apartheid heritage. The CML promotes the legacy and values of the Southern African liberation struggle, the UK's central role within this struggle and supports contemporary discourse around social (in)justice, inclusion and multi-racial collaboration for social transformation.
Sophie Cloutterbuck, Director of London Engagement, said: "We're delighted to announce this new partnership with the Liliesleaf Trust UK. London Met is one of London's vital civic institutions and this partnership will enable collaborative research, co-created arts and curatorial based community engagement, unique opportunities for our staff and students to engage with this site of significant international heritage importance, and to empower our local communities and address the disenfranchisement of marginalised peoples."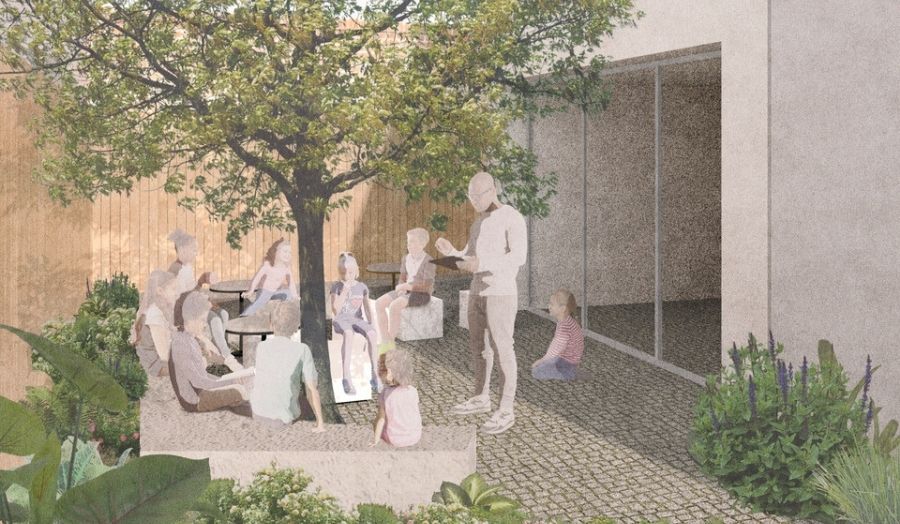 TLTU is The Liliesleaf Trust UK, a Black-led organisation established in 2018. The CML is The Anti-Apartheid Legacy: Centre of Memory & Learning and is opening with support from a range of capital funders including the Greater London Authority, the ANC and The Garfield Weston Foundation.
Follow the TLTU on its social media accounts: