London Met graduates revolutionise early years care job market
"Getting to the end of a degree is an amazing achievement. If you can do that, you can do anything," says London Met graduate Eamon Aaron.
Date: 25 February 2019
Launched by London Met graduates Eamon Aaron and Cristiana Da Silva, Yellow Duck Childcare aims to revolutionise the way early years educators and providers are engaged.

Eamon and Cristiana, who both graduated from Early Childhood Studies BA in 2010, launched Yellow Duck Childcare in 2016 after spotting areas in early childhood education which needed improvement.

"We are both very passionate about early childhood and wanted to take a different approach," said Eamon.

"We thought about our experience working with other agencies and wanted to be different. So we take the time to get to know our candidates and clients more in depth and we are flexible to the client's needs."

Yellow Duck Childcare aims to recruit experienced and qualified childcare providers to the perfect job for them. Eamon and Cristiana work with qualified individuals who share the same beliefs and values as Yellow Duck Childcare and have the passionate, enthusiastic, caring and creative skills to look after children whether in an early years setting or in the family home. The business also offers consultancy, training and prepares nurseries and childcare settings for Ofsted inspections.

Cristiana and Eamon have 30 years' experience between them meaning they understand the challenges faced by nursery owners, managers and their staff teams as well as families seeking childcare.

"I certainly didn't know anything about launching a business before this journey and studying at London Met helped me with those skills. I learned how to research and interact with people to find out what the market needs.

"A lot of the skills I have needed in my career, such as giving a presentation, I learned at London Met."

Cristiana and Eamon hope to expand Yellow Duck Childcare later this year and recruitment more talented professionals to join their team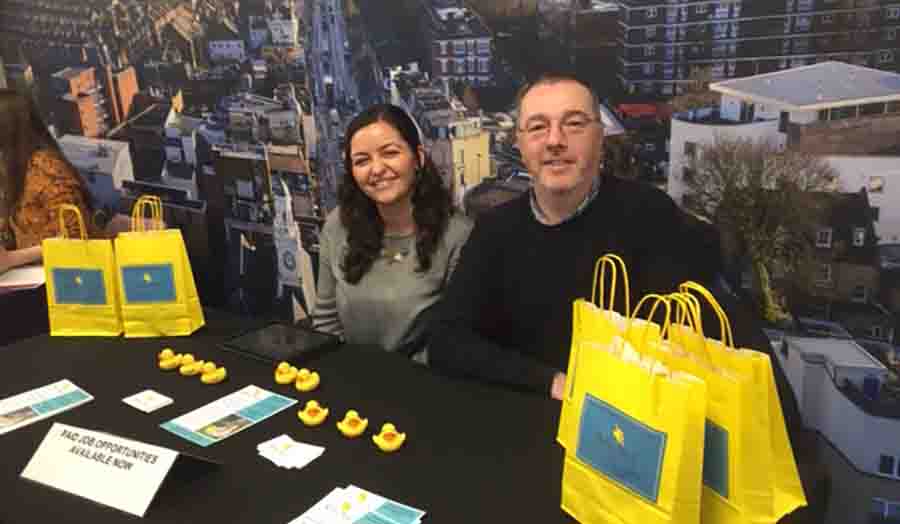 Instilling and developing entrepreneurial spirit into students is one of London Metropolitan University's core values. With the help and expertise from Accelerator, London Met's specialist business incubator, you too could be on your way to launching your very own business.

Find out more on Accelerator website.