Event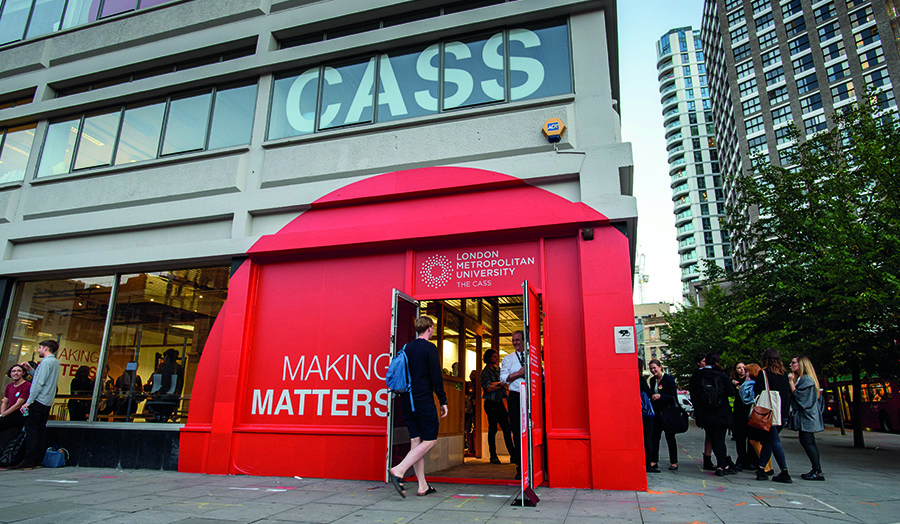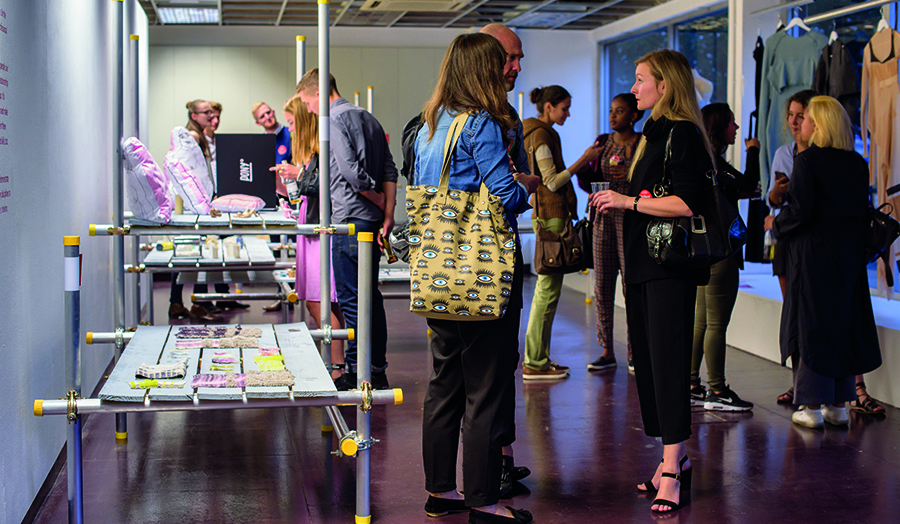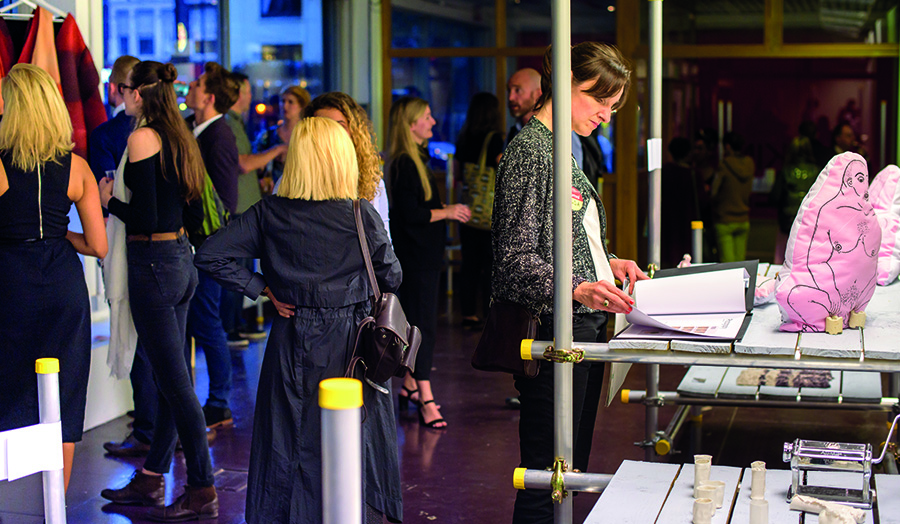 Festival success for The Cass
Hundreds attend exhibition of work by Cass design graduates and alumni for London Design Festival 2016.
Hundreds of people attended Making Matters, an exhibition of design and making work by over 30 graduates and alumni from the design studios at The Cass, London Metropolitan University, as part of London Design Festival 2016. The show, which ran from 1 to 24 September, was an opportunity for the design world to see the innovative projects created in the workshops and studios of The Cass over recent months.
Disciplines represented included fashion and textiles, furniture, interiors, jewellery, product and visual communications. Exhibits were curated from teaching studios led by leading practitioners including William Warren (Flesh on the Bones), Simone Ten Hompel (Adored Links), Peter Marigold (Harvest), Aimee McWilliams (C.O.D.E) and many others.
Vanja Bazdulj and Christopher Emmett, the curators of Making Matters aimed to demonstrate the shared delight in the journey from idea to object. Work ranged from the ground-breaking and experimental through the highly functional, rational and effective to the exquisitely made and beautiful.
The exhibiting designers included Sara Araca, Keith Beckles, Ray Brown, Vicky Cowin, Isabel Farchy, Marika Heikkila, Lucy Johnson, Chantelle Jones, Susan Kistner, Hannah Knoos, Julian Leedham,Josh Malby, Kajsa Malmström, Elise Mclauchlan, Stephen Mccombe, Diana Moon, Matteo Pacella, Max Randall, Ben Creswell Riol, Tara Robins, Alexandra Soboleva, Peter Stovin, Tim Summers, Anouar M Swed, Abbie Tipler, Miranda Tongeman, Chelsea Vivash and James Whittam.
Talking about the exhibition, Michael Upton, Academic Leader at The Cass said: "Making Matters was a wonderful way for student and alumni work from The Cass to be seen by the press, the design industry and wider public. As part of the School and University commitment to helping our students into employment this sort of opportunity is invaluable, and we're grateful to the curators and the Cass Projects Office for pulling it together. We're delighted to show student work in a whole range of the capital's festivals over the year including London Design Festival, Photomonth and the London Architecture Festival."
News details
Dates
17-24 September 2016
Times
Monday–Friday: 10am-6pm
Saturday: 11am-5pm
Location
The Cass Bank Gallery
Central House
London Metropolitan University
59-63 Whitechapel High Street
London
E1 7PF
Private view/
Networking event
Thursday 22 September, 6-8pm