Life after London Met: Diversity and flexibility paves the way to legal career success
In our Life after London Met series we talk to our graduates about their studies and how their degree helped transform their lives and set them on the path to career success.
Date: 22 May 2019
Bilal Farooq, a Legal Practice Course (LPC) graduate and founder of Greystone Solicitors, shares his story and reflects upon his time at London Met.
Please introduce yourself and tell us a bit about your career journey
My name is Bilal Farooq, I'm the Director of Greystone Solicitors. My route into law was relatively straightforward; I graduated with an Honours degree in Law from the University of Bedfordshire and went on to complete my Master's degree in International Commercial Law. I then enrolled at London Metropolitan University to begin my LPC, where I obtained a distinction, while simultaneously completing a training contract with a law firm in Luton. Before I opened Greystone Solicitors in 2018, I worked in a niche law firm in London and I also worked for the Motor Insurance Bureau in Milton Keynes.
What made you come to London Met to do your Legal Practice course?
I chose to study my LPC at London Metropolitan University because the standard of education is recognised worldwide and students from all around the world choose to study at this University. I believe that the diversity I found at London Met contributed significantly to my overall experience, both educationally and socially.
Moreover, the LPC at London Met was offered on a part-time basis which suited my needs.
What did you enjoy most about the University?
I particularly enjoyed the class sizes. They were large enough that ideas could be shared and discussed, but small enough to ensure that each individual student is given as much time and support with lecturers as possible. This allowed me to form great friendships with fellow students and build trusting relationships with tutors.
Do you have any advice for graduates starting out in the world of work?
If I were to advise someone who is about to start their studies, I would tell them that work experience is invaluable, and it is paramount to start your work experience as early as possible! There is no better way to complement your theoretical studies than by taking on practical work.
For a graduate starting out in the world of work, I would tell them that they are going to send hundreds, if not thousands of applications to companies and organisations and they probably won't hear back from many. You can't be disheartened or become despondent. You must keep trying.
What is it about working in law that you enjoy?
As the Director of the firm, there is no such thing as a typical working day for me. One day I could be managing the office, compliance and staff; another day would see me in court or liaising with local charities and organisations. The variety of my work keeps me interested and driven.
Could you tell us the pros and cons of setting up your own business?
The biggest negative is that I am responsible for absolutely everything. Any issue that arises is ultimately mine to deal with and that can be a lot of responsibility.
The main positive in setting up my business is that it's exciting, I can actively see my business and brand coming to life.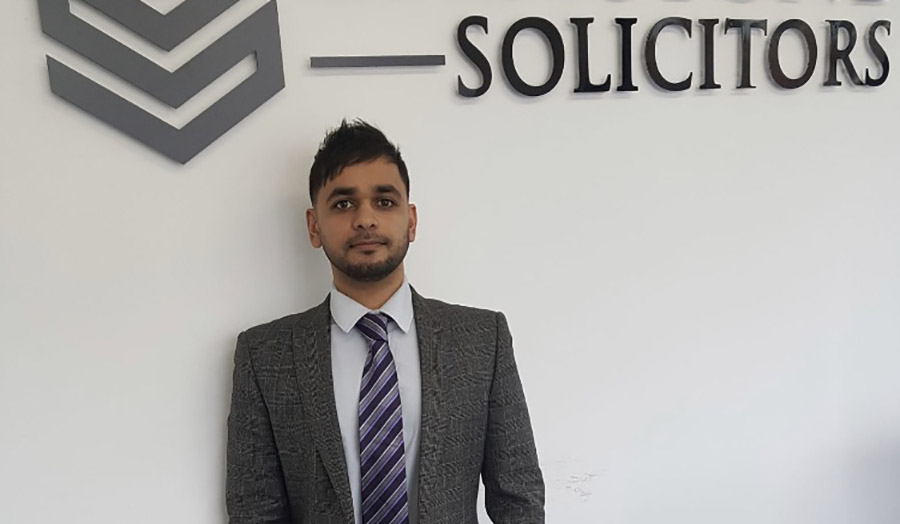 Right-hand content
Here at London Metropolitan University, we are very proud of our diverse and talented alumni community. We have graduates in almost every conceivable industry from aviation, banking, social work, education, law to fantastic artists and architects and interior designers. Our graduates come from all over the world and have all made a massive contribution nationally and internationally. A record 96.7% of all our graduates are working or studying six months after graduating.