Law students reach quarter-final of major mooting competition
Sean Binder and George Glen are now in the final eight teams of the ESU Essex Court Chambers Mooting Competition, from an original field of 57.
Date: 4 April 2022
A student team from London Met has reached the quarter-final of the ESU Essex Court Chambers Mooting Competition, the largest and most prestigious of the inter-varsity mooting competitions.
Graduate Diploma in Law (GDL) students Sean Binder and George Glen have beaten teams including students from the University of Bristol and the University of Aberdeen. They are now in the final eight teams from an original field of 57.
The judges of their rounds have included Mr. Fabio Leonardi, formerly a senior member of Pillsbury Winthrop and now Assistant United States Attorney, Department of Justice, Northern Texas, who described London Met's mooters as simply "excellent"; and Mr Christopher Kessling, who is the Vice-Dean of the Inns of Court College of Advocacy. Mr Kessling was extremely impressed by the very high quality of the advocacy, and kindly took the time to give all the mooters some invaluable feedback about their performances.
George said, "I'm grateful to God for the opportunity of such an exciting and challenging competition. We have been coached by Barrie Goldstone, Head of Law, who is an exceptional moot master and Sean Binder is a superb mooter to participate with."
A mooting competition simulates a court hearing (usually an appeal in either the Court of Appeal or the Supreme Court) in which participants analyse a problem, research the relevant law, prepare written submissions, and present oral arguments.
The competition this year has so far been held online, though the finals will be in the Royal Courts of Justice. When the mooters meet in person, the procedure imitates that followed in real courts: the judge enters, the mooters and the judge bow to each other, the clerk announces the matter, the mooters give their appearances and are then called on in turn to present their submissions, the judge asks questions of the mooters, the court adjourns, and the judge then returns to deliver a brief judgment and some feedback.
According to Richard Jacobs QC and Graham Dunning QC of Essex Court Chambers, "Mooting is one of the best means by which aspiring advocates can learn to develop the preparatory and presentational skills which will enable them to advance their case in its best way and deal effectively with judicial questioning."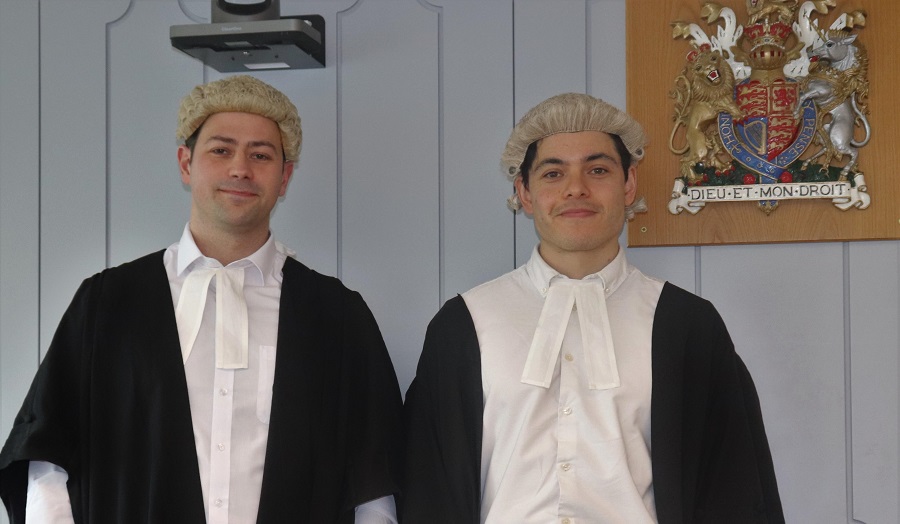 More information on: