Artist Jaykoe , an alumnus of MA Fine Art at The Cass has two imminent exhibitions
Artist Jaykoe , an alumnus of MA Fine Art at The Cass has two imminent exhibitions including , Overstand ( A postcolonial Sampler) in collaboration with Neil Kenlock and as one of the exhibitors at PIAF ( Peckham International Art Fair)
From 30th September top 5th October Jaykoe will exhibit at PIAF is an ambitious art fair launching at Copeland Park, an industrial unit in the creative quarter of Peckham in south London. PIAF is a not-for-profit platform for galleries, collectives and art initiatives held during London's busiest art week of the year, coinciding with Frieze Art Fair, which attracts more than 60,000 visitors eager to partake in a host of simultaneous cultural events across the city.
Following PIAF, Jaykoe will exhibit in Overstand (Postcolonial Sampler), a two operson exhibition at Studio 73 Gallery with Neil Kenlock. Jaykoe and Kenlock have created a dynamic series of collaborative works for the exhibition, which coincides with Black History Month. Jaykoe has sampled and transposed a variety of images of life in Brixton before, during and after the 1981 riot – including original photographs taken by Neil Kenlock in the 1970s – to create a series of mixed media screen prints. The work forms part of Jaykoe's research for his 2018 solo show, RADIX, which focuses on the UK riots in 2011.
Jaykoe graduated from The Cass in 2012 with an MA Fine Art with Distinction. The legacy of colonialism and imperialism shaped the multicultural city of London where theartist was born, and being of Irish heritage has influenced his critical position on the actions of the state.His work encompasses a range of mixing and sampling processes that reference subcultural activities. Drawing is the foundation of his practice, expanding outwards to an interdisciplinary approach. With his background as a soundsystem DJ, he experiments with techniques used in audio sampling, translating them to the visual realm. He is also informed by the concept of pirate radio, through the notion of networked performances across globalcities, constructing spaces of positive interaction between different groups and cultures.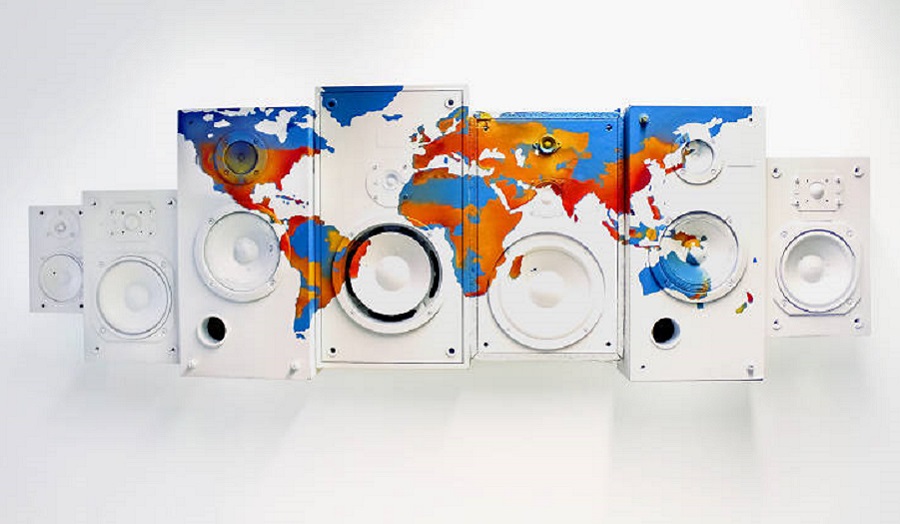 Peckham International Art Fair
30th September- 5th October 2017
Copeland Park & Bussey Building,
133 Copeland Road,
London
SE15 3SN
Overstand (Postcolonial Sampler)
14th-29th October 2017
Curated by Christina Mitrentse and Jaykoe
Studio 73 Gallery
Brixton Village,
Coldharbour Lane,
London SW9 8PS