Cass associate professor in music technology has recently performed new work in the USA
Date: 27/9/2015
Dr Javier Garavaglia, course leader for BA Music Technology (Sound for Media) has recently perfomed at the International Computer Music Conference (ICMC 2015) in Texas.
On the 27 September he performed (and played Viola on) his new composition: Duo Spectralis (viola, tarogato and electronics in 5.1 surround sound) in collaboration with Esther Lamnack (Tarogato). A video of the performance of the world premiere of this piece in New York in June 2015 can be found on his website.
Garavaglia has also recently completed New Acousmatic Composition for 147 loudspeakers, a stereo version of the piece composed and performed last August during the residency at the Spatial Audio Workshop at Virginia Tech (VA, USA), programmed specially to be diffused at the CUBE concert hall with 147 loudspeakers. You can listen to the work here.
This new 20 minute composition uses a new diffusion concept he has developed called Granular Spatialisation which transfers the characteristics of a sound grain to spatialisation.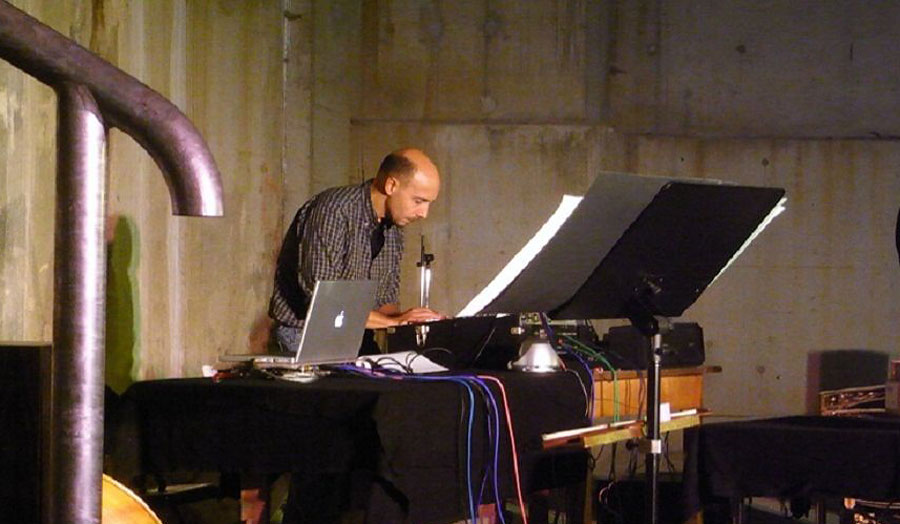 Recent news from The Cass