Innovate UK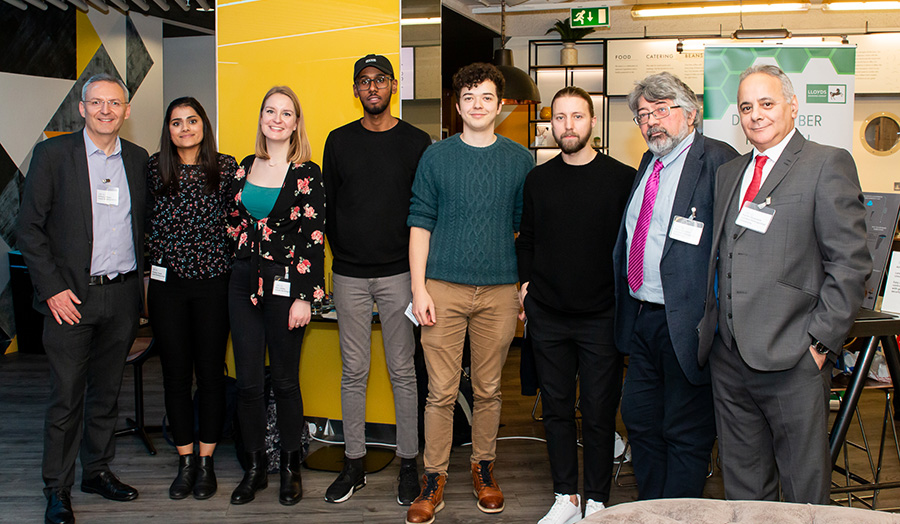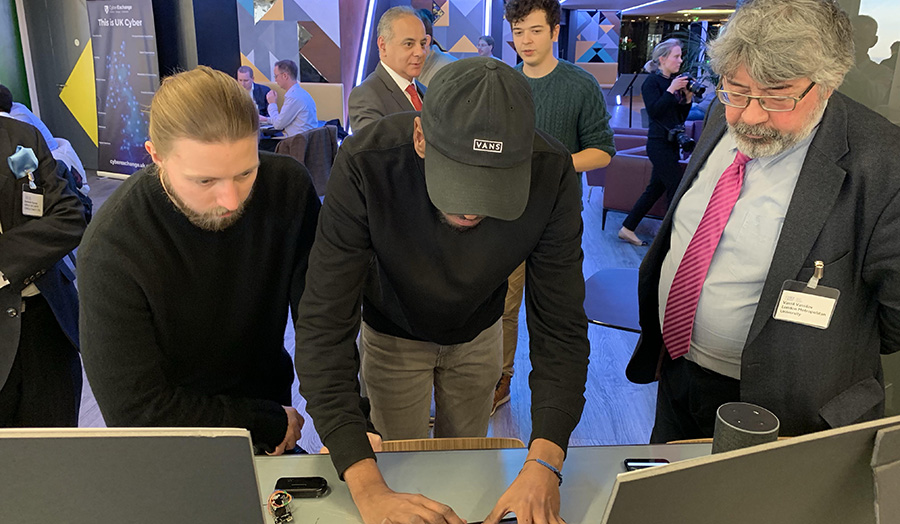 Innovate UK fund London Met cyber security
London Metropolitan University's cyber-security team recently won funding from Innovate UK to develop products which will enhance UK security.
Date: 21 May 2019
A team of researchers from London Metropolitan University's Cyber Security Research Centre are among the first in the country to win funding in the third round of the government's new Cyber Security Start Up Accelerator Programme (CyberASAP).
The team, which includes MSc Computing and Information Systems graduates Khalid Mohamed and Artur Naciscionis and experts from Cyber Security Research Centre sponsors Lloyds Banking Group are developing applications which allow online banking to be conducted through secure voice-controlled devices.
Artur said: "Working in the Cyber Security Research Centre gives us a great opportunity to work with real companies under real projects in financial, communication and marketing industries. The knowledge we are gaining is huge and extremely valuable for our future career.
"We were given a chance to use and learn the hottest technologies in cyber security – internet of things, cloud computing and information security."
CyberASAP is an innovation programme funded by the UK Department for Digital, Culture, Media and Sport. It has been implemented by Innovate UK and its Knowledge Transfer Network. Its purpose is to help academics in UK universities commercialise their cyber security ideas.
Held at Level39 in Canary Wharf, the CyberASAP event was attended by:
Dr Vassil Vassilev, Head of London Met's Cyber Security Research Centre and Project Leader
Matthew Lane, Associate Lecturer, Researcher and Project Technical Lead
Artur Naciscionis, Research Fellow at the Cyber Security Research Centre
Khalid Mohamed, Research Fellow at the Cyber Security Research Centre
Professor Karim Ouazzane, Director of Research and Enterprise of the School of Computing and Digital Media
About Cyber Security Research Centre
London Met's Cyber Security Research Centre launched in September 2018 with the aim to bring together industry experts, entrepreneurism and student culture. Sponsored by Lloyds Banking Group, Callsign, Cisco and Oracle Corporation, the Centre is thriving with ideas and runs a number of research and innovation projects. Some of the sponsors employ London Met graduates to work with them on projects.
Professor Karim Ouazzane, who founded the Cyber Security Research Centre, said: "It's really important that we support our students every step of their journey, including after they graduate. We are in a position where we can offer our graduates experience of working with renowned companies and on real-life projects and products."
"Every project of the Cyber Security Research Centre is carried out thanks to our former and current students. At the moment we have 14 researchers and 11 of them are still students," continued Dr Vassil Vassilev, who is also leading several projects of the Centre.
About Accelerator
London Metropolitan University's specialist business incubator, Accelerator, is home to 30 start-up companies. The team specialise in training stakeholder key skills needed in the business world – including pitching and have been working closely with graduates in the Cyber Security Research Centre to teach and hone their pitching skills.