Cass Fine Art professors to feature in Historic England's exhibition celebrating London's unique identity.
Bob and Roberta Smith, Associate Professors in Fine Art at The Cass, have been selected as one of the portraits for I Am London, an exhibition organised by Historic England that celebrates London's unique and complex identity.
London's historic buildings and places are as much a part of the city's DNA as the people who live and work in it. If we lose the city's historic places, we lose London's identity. The exhibition I Am London is a celebration of the city's unique and complex identity, as much about its scientific endeavour, cutting edge art, performance and design, politics and campaigning as its pubs, pearly kings and parks. It's a snapshot of London in microcosm, told through its people and places.
Famous Londoners such as Professor Lord Robert Winston, AC Grayling, Caroline Criado Perez, Bob and Roberta Smith, Amy Lamé and designer and placemaker Morag Myerscough all join "unsung Londoners" to tell their stories.
From within the longest running businesses in Smithfield and Billingsgate to the surroundings of Borough and Columbia Road markets, there are a wide variety of backdrops that set the stage for the portraits of Londoners in the exhibition. There's the Yeoman Warder – more commonly known as a Beefeater – at the Tower of London, an apprentice at Anderson and Sheppard Savile Row tailors, a 7/7 paramedic, a student at the Royal School of Needlework and even one of the founders of the Notting Hill Carnival. Overall, these 60 people represent the complexity and character of London.
In the text that accompanies their portrait, Bob and Roberta Smith (aka Patrick Brill) says" "Aldgate is the real London. There's a collision of the London of the future – questionable in a way, lots of high rise buildings and then the old London of Brick Lane, Liverpool Street and Whitechapel with the Indian and Bangladeshi communities there." He goes on to cite Kew Gardens and Tate Modern as places of particular significance.
You can watch a short clip about the I Am London exhibition on YouTube.
Image © Historic England/Chris Redgrave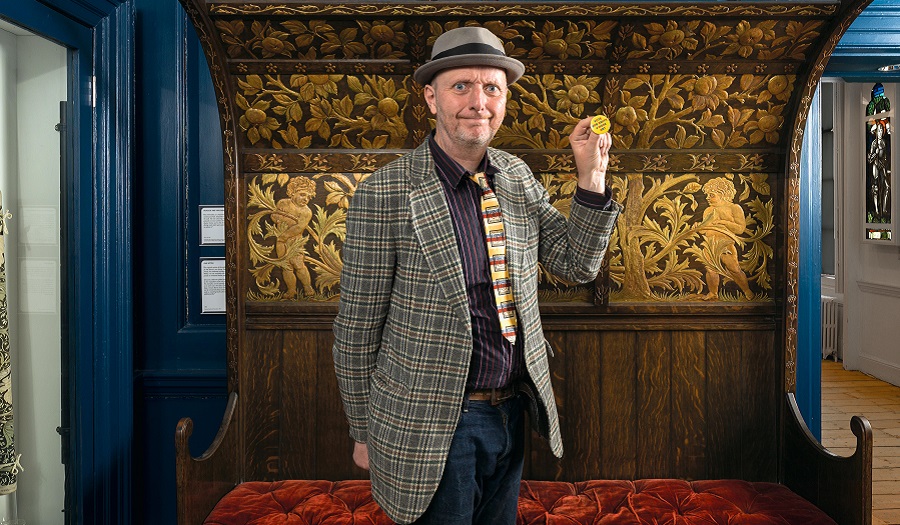 11 July to 4 September 2016
Free, 10am to 8pm, Monday to Sunday
Central Saint Martins, University of the Arts London Window Galleries, Kings Cross