Guardian University Guide success for London Met subjects
Art retains its place in top ten and courses rise in the 2020 Guardian University Guide rankings. A number of London Met courses also receive top marks for adding value to students.
Date: 09 June 2019
Art subjects at London Met have retained their place in the UK's top ten (third in London), and several other subjects have seen significant improvements in this year's Guardian University Guide.
The University's Economics courses are now ranked 15th in the country, second in London, after rising 17 places in this year's table. Fashion and Textiles and Sports Science join them in the top 30 after climbing an impressive 19 and 20 places respectively in this year's Guide. Social Policy and Administration isn't far behind, ranking 31st nationally out of 121.
Significant climbers
A dozen subjects taught at London climbed in this year's ranking, with a number rising by more than 15 places. Computer Science and Information Systems led the way rising 37 places followed by Sports Science (20 places), Fashion and Textiles (19 places), Design and Crafts (19 places), Mathematics (17 places), Economics (17 places), Chemistry (16 places), and Biosciences (16 places). Education (9 places); Hospitality, Event Management and Tourism (6 places); Psychology (7 places), and Sociology (7 places).

Adding value to students
As well as improving its ranking for the third year in a row, Mathematics also achieved a 10 out 10 in the Guardian's 'value added' score which compares students' degree results with their entry qualifications, to show how effectively they are taught.
A number of other London Met subjects achieved a score of seven out of ten or more; Accounting and Finance (9); Chemistry (8); Computer science and information systems (7); English and creative writing (8); Fashion and textiles (9) Hospitality, event management and tourism (8); Media and Film studies (7) Social work (8); and Sports science (9).
Overall, London Met moved up six places to 111 in the UK.
Art top ten nationally again!
Rosemarie McGoldrick, Head of Cass Fine Art and Course Leader, BA Fine Art commented: "This is no accident. We've now been in the top 10 for two years running! That's because it's all about good teaching. It's simple - we keep our promises. Great student contact time with great art tutors - three times a week, not three times a year. Proper space to study art - no cramming or hot-desking. And getting deeply involved in the great world city of art that is London - this makes art students ambitious."
Sports Science success
Nick Gardiner, Principal Lecturer in Health Sciences commented: "This is the fourth consecutive year we have risen up the table and we have moved up 20 places from last year. We are now the 2nd highest ranking sports science group in London. It's brilliant to see this recognition of our hard work reflected in the Guardian University Guide."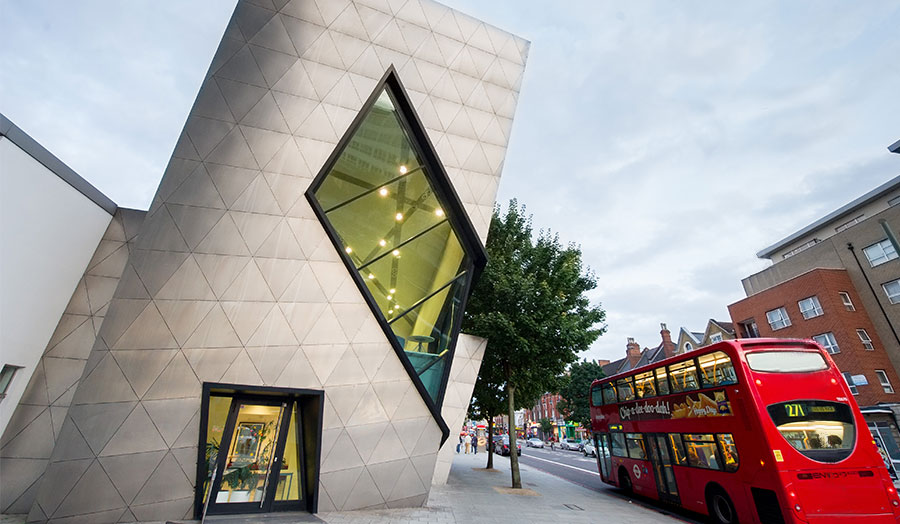 Understanding the data
The Guardian uses a range of metrics to rank university courses, with a particular emphasis on the quality of teaching, student satisfaction and employability. Data is taken from the national Destination of Leavers from Higher Education (DLHE) survey, which last year saw London Met receive its highest ever score, and the National Student Survey (NSS) from the previous year.
Subjects not courses
The Guardian University Guide has 54 subject tables, so you can see which universities do well at teaching your subject area. There's a difference between subjects and courses. Within each of the 54 subject areas, there are many different courses.
For example, Illustration falls into the subject area of design and crafts. So you could go to the design and crafts table, look at which universities do well at it, click on the plus sign next to the name of the university and look for the illustration courses.