Guardian select work by Cass student among exhibition favourites
Angela Blažanović's, which piece reimagines the lost stories of discarded objects found along the River Thames, is part of Free Range 2019.
Date: 24 June 2019
A piece by Angela Blažanović, a Photography BA student at The Cass, has been named among the Guardian newspaper's 'favourites' of the Free Range show 2019.
Now in its nineteenth year, the Free Range show at the Truman Brewery has established itself as one of the country's leading exhibitions for cutting-edge and emerging student art. Angela's course mates are also exhibiting at the show which opened on 21 June and runs until 1 July.
Angela described her piece, 'Turquoise Pipe, Yellow Rope, Glass Bottle, Yellow Tulips and a Little Yellow Square II', to the Guardian: "My 'Fragments of a River' series reimagines the lost narratives of discarded objects found along the river Thames. As the tidal river shifts in an endless cycle between a dangerous stream and calm sanctuary, it allows temporary access to the riverbed. Exposed within the silted landscape, one stumbles across objects which fell from hand to water and now form fragments of the river itself. Through sculptural arrangements the dead objects and the stories they carry within compose new life.
About The Cass at Free Range
This diverse group of talented students approach the medium of photography in varied, inventive and adventurous ways. Some address personal experiences while others consider wider political, social and cultural themes through their image making.
The work in the show ranges from experimental and traditional images questioning representation and the nature of the medium, to intimate portraits set within a beautiful but brutal landscape. The strikingly crafted still life images made on the banks of the Thames using the materials washed up from the river are accompanied by insightful documentary work collaborating with naturists, gently evocative images made about a need for solitude and reflection as well as a wonderfully crafted series celebrating the Alpini soldiers and the landscape of northern Italy. Others have made more overtly political work, such as the gritty personal insights into contemporary skinhead culture or the ambitious creation of an organisation celebrating female resilience.
It is an exciting collection that shows the fantastic range of critical and creative photographic practices being adopted by a new generation of image makers here at the Cass.
Free Range 2019 will culminate with the FR Awards 2020, where a panel of industry experts and professionals will judge participants each week to award the 'Best in Show'.
Picture: Angela Blažanović's 'Turquoise Pipe, Yellow Rope, Glass Bottle, Yellow Tulips and a Little Yellow Square II', is exhibiting as part of Free Range 2019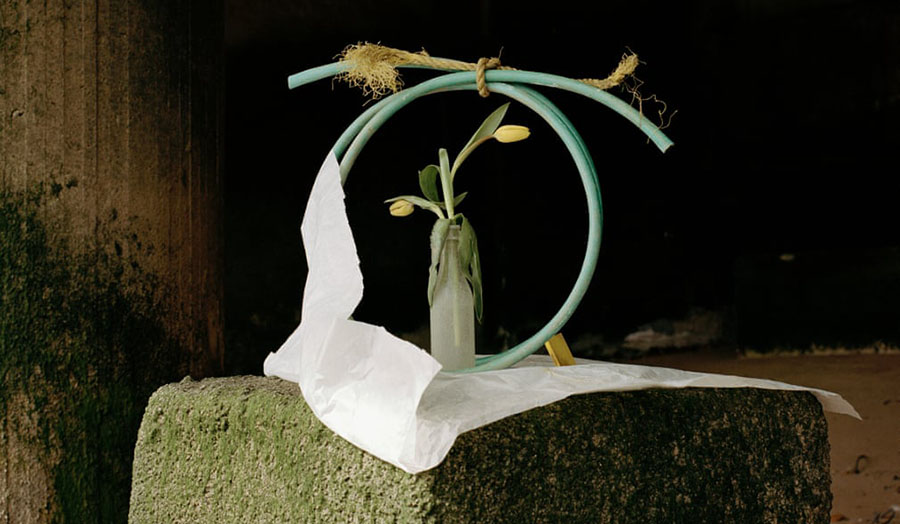 Free Range 2019 Dates
Photography Week One: 21 - 24 June
Photography Week Two: 28 June - 01 July
Art Week: 05 - 08 July

Opening times
Friday - Sunday 11am - 6pm
Monday 11am - 4pm

Entrances
Unit 4, Dray Walk, Brick Lane, E1 6QL
85 Brick Lane, E1 6QL
Ely's Yard, 15 Hanbury st, E1 6QR

FREE ENTRY
free-range.org.uk/ | #supportnewtalent