Gifts produce the same chemical reaction as being in love, tests show
Tests conducted by Bioscientists at London Metropolitan University have found that gifting someone produces the same chemical reaction as being in love.
Date: 30 January 2019
Fun science tests carried out by bioscientists at London Metropolitan University have found that the chemical reaction to falling in love can be replicated by gifting someone. The study was commissioned by leading flower retailer, Bloom&Wild.
The results showed that an individual's oxytocin levels rise when they receive a gift. Oxytocin is more commonly known as the 'love hormone.'
Dr Una Fairbrother, Head of Biosciences, and Dr Sheelagh Heugh, Head of Student Experience and Academic Outcomes, worked with PhD student, Elliot Kidd, on the tests. The process involved gifting 30 participants at random and analysing their reactions.
Dr Fairbrother said: "At London Met, we take our commitment to good science very seriously, but fun studies like this are a great way to shed light on complex issues in an accessible way. In addition, it offered the opportunity for one of our postgraduate students to contribute to a different kind of public facing project and gain valuable work experience.
"Participants in the study volunteered, so were a random cross-section of staff and students. Their saliva samples were collected anonymously, together with some data specifying age, sex and gender, and were stored in compliance with data protection and the Human Tissue Authority's guidelines.
"The results show that there was a significant increase in oxytocin after receipt of any gift. Furthermore, within this small group, the effect of the more desirable gifts, such as chocolate and flowers, was more pronounced, with chocolate being marginally on top. This is not surprising since chocolate induces feelings of well being, including an oxytocin response when eaten, thus anticipation is likely to provoke a similar (if smaller) response."
Elliot Kidd, a PhD student at London Met, worked with Dr Fairbrother and Dr Heugh to analyse the results as part of his work-related learning module. Elliot had access to London Met's state-of-the-art science facilities and equipment, including London Met's £30 million Science Centre which houses the University's superlab. Find out more about London Met's School of Human Sciences.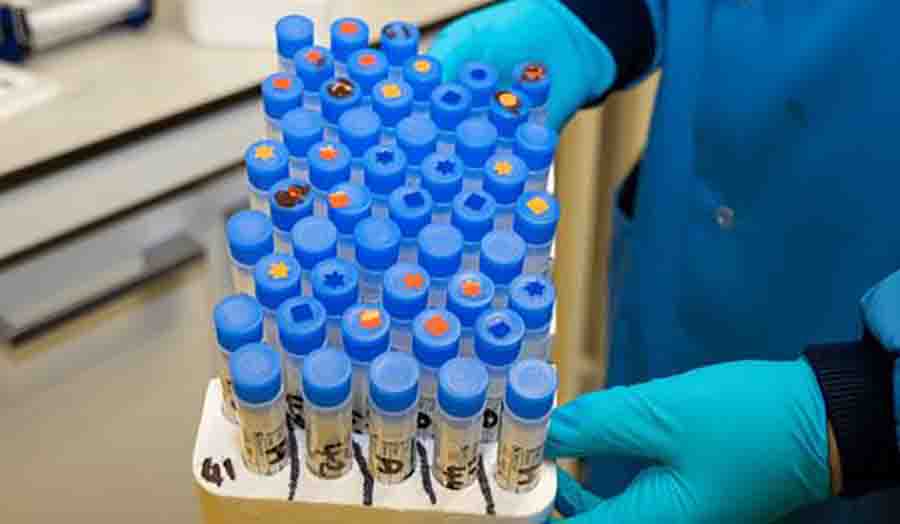 Undergraduate students at London Metropolitan University must complete a work-related learning module as part of their studies. Students in the School of Human Sciences are often presented with the opportunity to analyse real life studies and tests with their lecturers as part of this criteria.
96.7% of London Met students go on to work or further study six months after graduating*, a figure which is partially attributed to students being work ready by graduation.
*Destinations of Leavers from Higher Education (DLHE) 2018