Visual Communication students and alumni amongst buzz for collaborative work on newly acclaimed short-film 'FlySpy'.
BA Illustration & BA Graphic Design students Shaema Shibli, Korinna Mei Veropoulou and James Notarianni have had the chance to collaboratively work alongside a BAFTA award-winning Film Director on a new and exciting short-film FlySpy.
Dan Smith is an editor and director, known for The Best Medicine (2012), David Attenborough's Natural History Museum Alive (2014), and more. The project involved developing all of the storyboards for the forthcoming film - used by high-profile actors to follow - but also translated into an animatic for promotional purposes.
Not only have our students been credited within the film, but received an incredible insight into the industry whilst working collaboratively with a production team that includes Jake Lunt (Concept Artist for the new Star Wars film), JellyFish Pictures (BAFTA award winning visual effects and animation studio), halo post (award winning post production studio) and Xavi Amoros (commercials and feature films Director of Photography).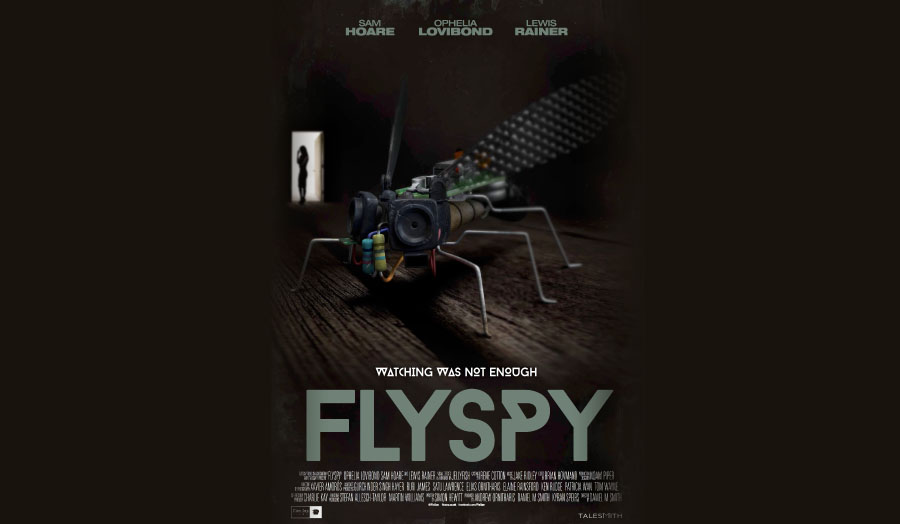 News details
Location

London Short Film Festival, Reels Millbank, 21-24 Millbank, London SW1P 4QP

Date

Private Screening 8pm
Thursday 3 December 2015