flockOmania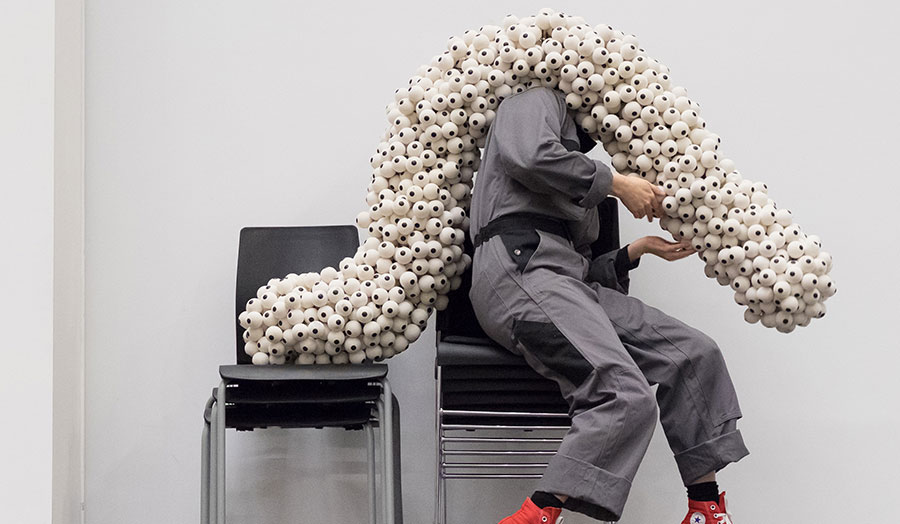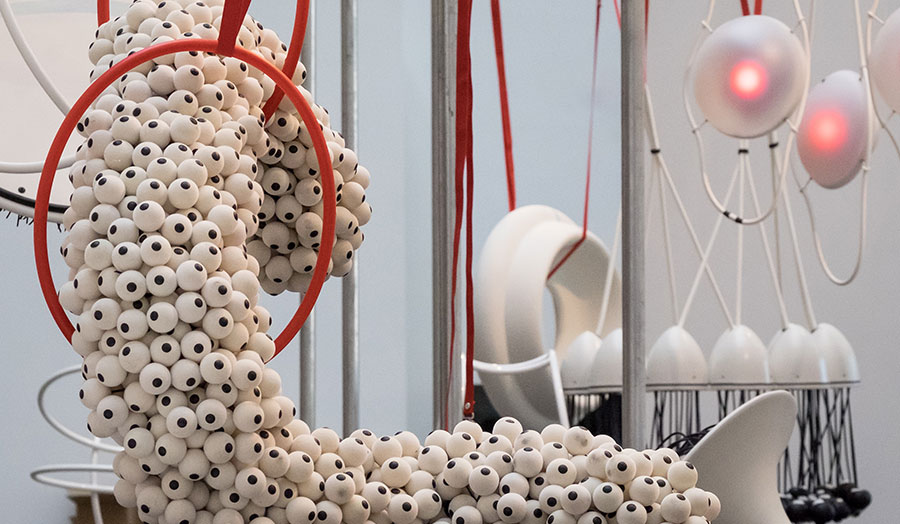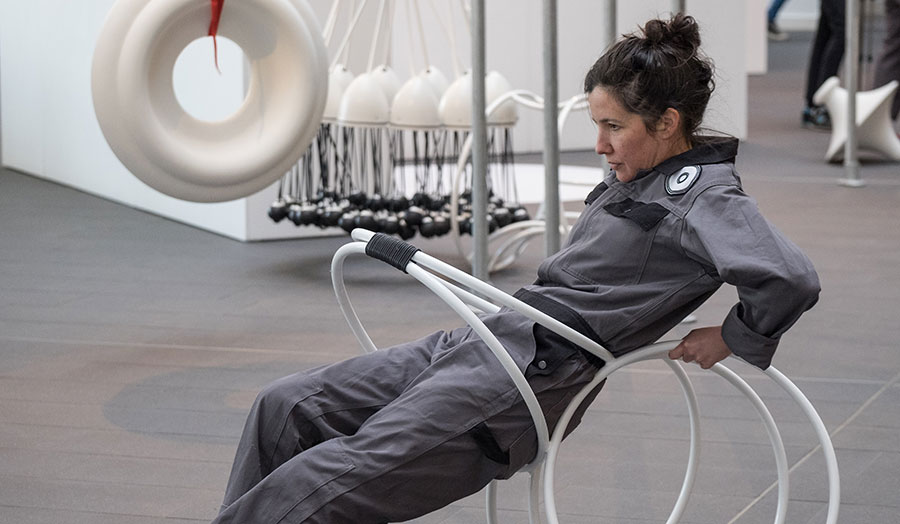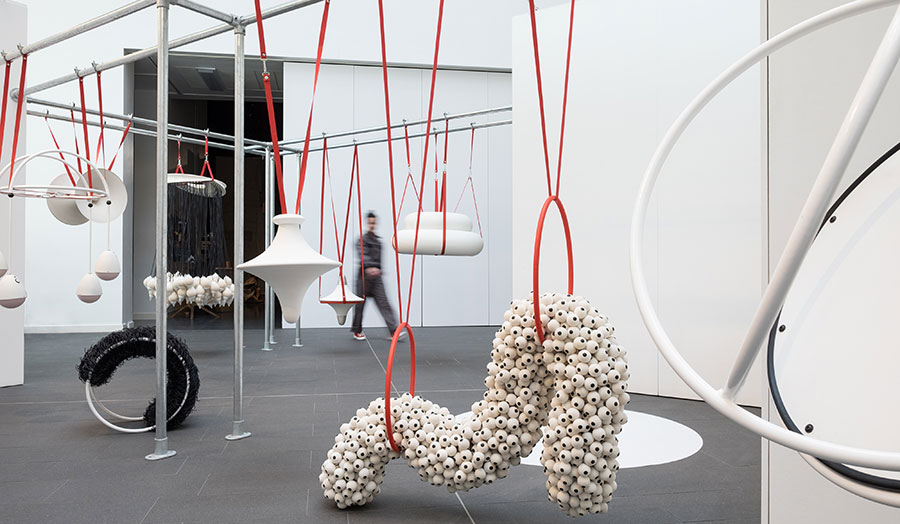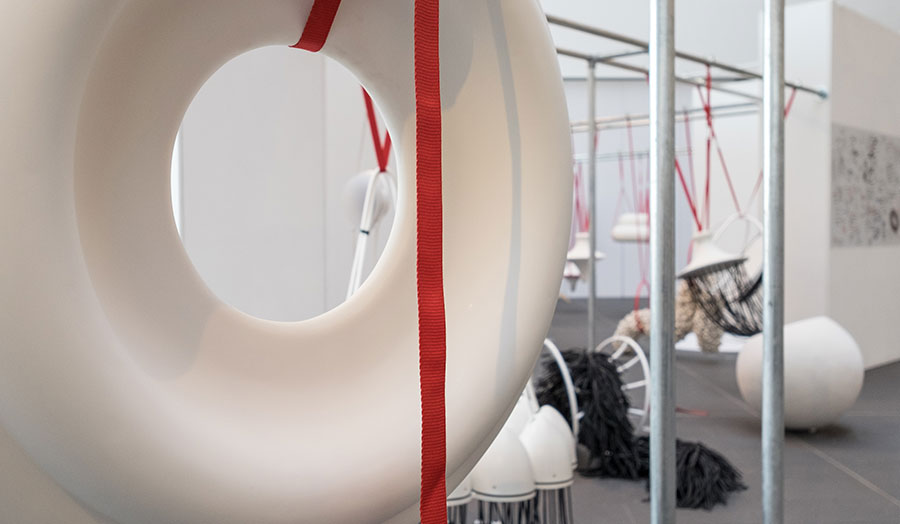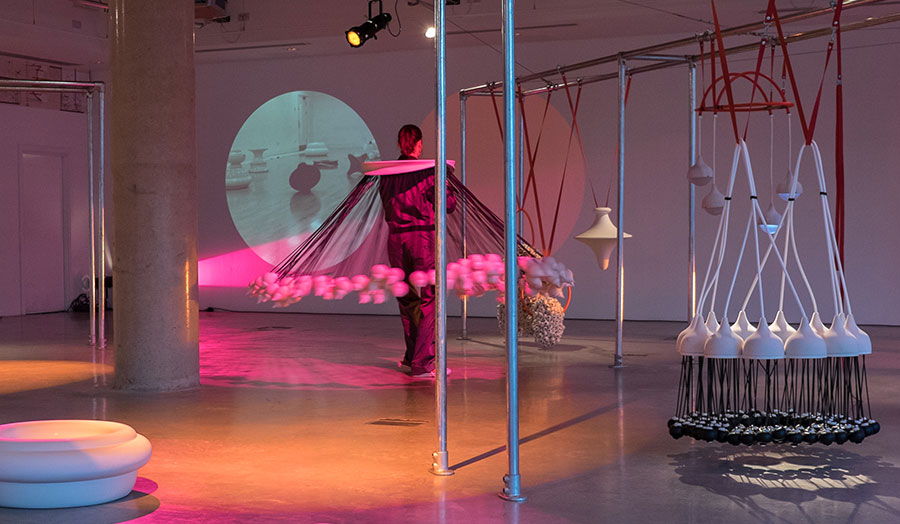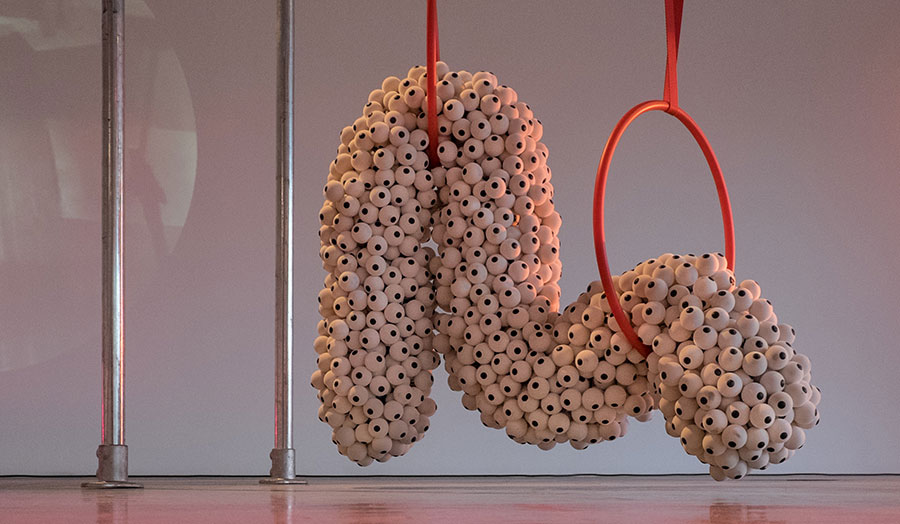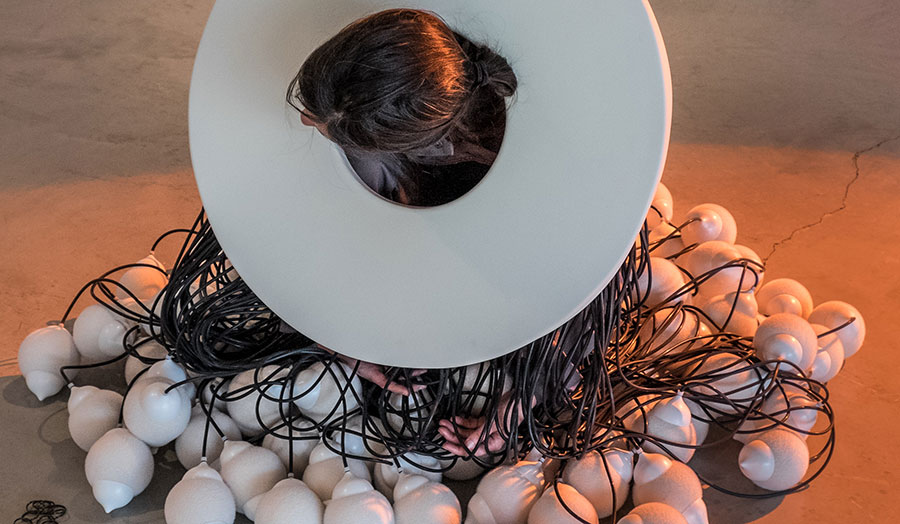 The exhibition by Zoe Robertson explores the relationship between jewellery, the body and performance.
FlockOmania is an exhibition created by jewellery artist and Cass alumna Zoe Robertson, exploring the relationship between jewellery and performance.
The exhibition, which is on show at the Cass Bank Gallery from 9 to 26 January 2017, blurs the lines between these two apparently unrelated worlds through the use of sound, film, dance and photography.
FlockOmania uses theatrically-sized jewellery to emphasise and explore themes relating to the scale and movement of the body, challenging the traditional display and use of jewellery.
The show consists of 15 sculptural jewellery objects handmade using a mix of traditional craft skills, industrial processes and new technology to create a unique setting for a performance-based exploration between objects, the body and the space.
Zoe created FlockOmania in response to a collaborative relationship with dance artists Dr Natalie Garrett Brown and Amy Voris. Their background in contemporary dance, movement improvisation and site based performance provided the catalyst for the exhibition.
The exhibition at The Cass will include two afternoon dance interventions on 13 and 18 January, where dance artists improvise movement and encourage audience participation.
Originally conceived as a solo exhibition in 2015, the exhibition has since evolved beyond the original concept, incorporating an exhibition, installation, mobile performance and performance lab workshops.
Zoe said: "I'm delighted to be invited to exhibit flockOmania at The Cass, 20 years after my graduation. Reflecting back on my life as a student I realise that the opportunity to development fundamental skills such as design via making, challenging ideas, experimenting and problem-solving have been an essential grounding to help me establish a successful and enjoyable career as a jewellery artist."
Zoe graduated from The Cass in 1997 with a BA in Silversmithing, Jewellery and Allied Crafts. She has exhibited her work internationally and runs a studio The Dual Works and for the last 10 years has lectured at the School of Jewellery, Birmingham City University.
FlockOmania runs from 9-26 January 2017 at the Cass Bank Gallery, Central House. The exhibition includes two performance interventions on Friday 13 January 2-5pm and Wednesday 18 January 2-5pm and a private view finale on Friday 20 January, from 6pm to 8pm. Tickets for the performance dates can be reserved on Eventbrite.
News details
| | |
| --- | --- |
| Dates | 9 to 26 January 2017 |
| Venue | Bank Gallery, Central House |