Final year Dietetics students join NHS to fight COVID-19
Student dietitians are supporting the NHS by joining the temporary HCPC register, for the crucial work of developing tube feeding plans for patients requiring ventilation.
Date: 24 April 2020
A cohort of London Met's Dietetics and Nutrition students have temporarily joined the Health and Care Professional Council (HCPC) register, as part of the national effort to fight COVID-19.
During the early stages of COVID-19 response planning, the HCPC issued guidance stipulating that healthcare students who had passed all of their clinical placements could be approved to join a temporary HCPC register to practice under the title of their profession.
Normally students who have not yet been awarded their degree would not be able to do this and as such, if they chose to undertake a clinical support role, their ability to take on work independently would be limited. By joining the temporary register, students can work more autonomously to support teams in the NHS while they complete their final university modules.
Student dietitians enrolled on both BSc Dietetics and Nutrition (fourth year) and MSc Dietetics and Nutrition (second year) at London Met were eager to help and many have put themselves forward to be added to the register with some already commencing employment in the NHS. Fourth-year BSc Dietetics and Nutrition student Sena Ali said: ''I'm a student dietitian, but before that I am a human. I want to help as now is when the NHS needs my help the most.''
Dietitians are crucial in the fight against COVID-19 as any patient who requires ventilation in ICU will not be able to eat and will instead require an individualised tube feeding plan completed by a dietitian. In addition to this, all patients who experience infection or breathing difficulties will burn more energy than normal however many will also experience reduced appetite and other problems with eating. Dietitians help people to overcome the challenges they might have to ensure they receive adequate nutrition to aid recovery.
Dorothy Balhatchet, Senior Lecturer in Dietetic Practice Education said: "The academic team is so proud of all of our final year students who have joined the temporary register and are working within the NHS while simultaneously completing their final semester of studies which requires them to manage complex assessments, attend online teaching and engage with the academic team.
"We are also aware that many students from earlier year groups across all of our Dietetic programmes are volunteering or working in the NHS during this time. It's inspiring to see our students illustrating their NHS values of compassion and working together for patients by putting the health needs of the population above their own."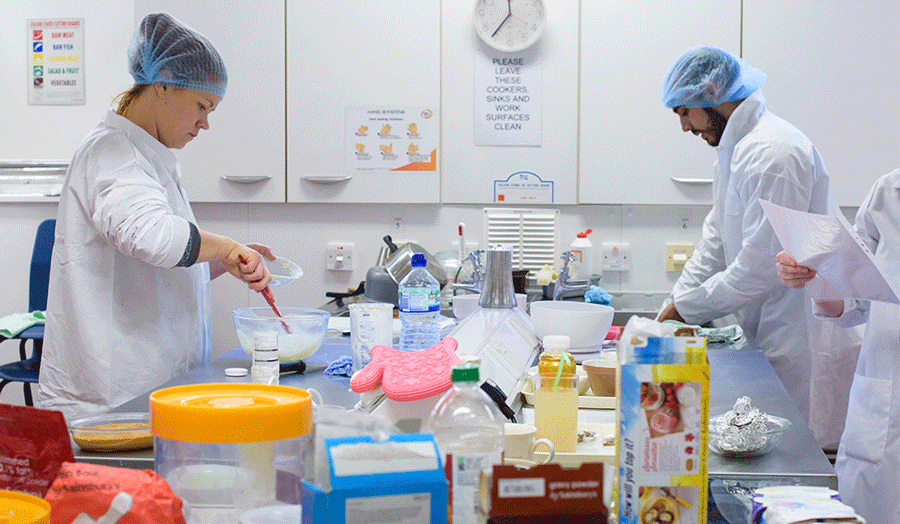 Inside London Met's dietetics lab