Fernando Menis, Arquitecto
Fernando Menis is an architect that is inspired by the geology and volcanoes in the sea. The volcanic landscape of the Canary Islands is the point of departure for his architecture.
Date: 03/03/2015
Fernando lives on the island of Tenerife, where the volcanic peak of La Tiede (the highest mountain in Spain) rises over 3,700 meters from the sea level, and it is estimated that it is another 3,700 meters from the sea bed. When you visit the slopes of the mountain there are places where fields of lava cut through forests giving the impression that the volcano has just erupted. Fernando's architecture is expressive of this powerful natural geological scale and materiality. One has to understand his work in this context.
He will speak about the house in the city where he lives. It is a remarkable building in the way it has a bodily material presence. The air in this building is cool and fresh due to the heavy thermal mass of the exposed concrete, the robust timber brise-soleil facade and the gap made with the party wall of the neighbouring building. It is a series of openly connected spaces on each floor where working eating and sleeping is arranged informally and in an interconnected way. The stair that connects the little tower house gives the feeling of walking up a rock.
Fernando Menis studied architecture in Barcelona. Between 1981 and 2004 he worked with two other partners under the name Artengo-Menis-Pastrana. In 2004, he founded the practice Menis Arquitectos in Tenerife.
He is a Professor at the European University of Canarias. He is Chairman of the Laboratory for Innovation in Architecture, Design and Advanced Tourism of Tenerife. He participates as a jury member, director of workshops, or lecturer at Harvard, Columbia New York, ESA Paris, TU Berlin, Akbild Vienna and has lectured in Architecture Festivals and conferences in Switzerland, Australia, Singapore, South Africa, Croatia, Italy, Colombia, India, etc. His work has been exhibited and published widely.
For more information you can visit Menis' website.
This lecture is hosted by the Architecture Research Unit, The Cass.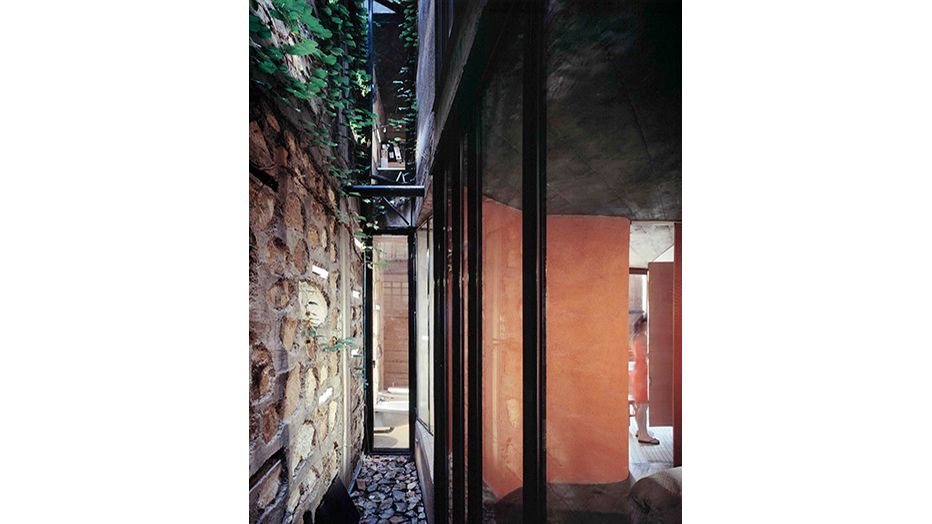 News details
| | |
| --- | --- |
| Date | Friday, 6 March 2015, 6.30pm |
| Location | The Cass, Central House |