Diversity and inclusion in tech
Professor Bal Virdee addressed the Houses of Parliament as part of a discussion on representation in the technology industry.
Date: 25 May 2022
London Met's Professor Bal Virdee was invited to talk at the Parliamentary Internet, Communications and Technology Forum (PICTFOR) in the House of Commons on 17 May. PICTFOR is the All-Party Parliamentary Group in the Houses of Parliament for the technology sector.
PICTFOR's purpose is to further the understanding of policy issues affecting the Internet, Communications and Technology sector between parliamentarians, the industry, consumer groups and academia and to continue to strengthen the UK's position as a leading digital economy.
The event was chaired by Darren Jones MP. Speakers included the Shadow Secretary of State for Women and Equalities, Anneliese Dodds MP, the Chair of the Women and Work APPG, Flick Drummond MP, and the Shadow Science, Research and Innovation Minister, Chi Onwurah MP.
At the event Professor Virdee said "The tech sector in the UK has long been a leader in championing diversity and inclusion, but it has a long way to go until we see equal representation in our industry. As the pandemic has shone a light on the extent of the digital divide in the UK, highlighting the vital need for equal access to tech hardware, tech opportunities and tech skills, we find ourselves at a crucial crossroads on the road to levelling up the tech divide."
He continued, "the tech sector is continuing to grow, and this is despite the issues we've had associated with the lockdown due to Covid-19. However, here's the thing: this growth can only be sustained with qualified tech graduates, and lots of them. The shortage of tech graduates is currently impacting organizations of all sizes. London Met is playing its part in producing tech graduates."
Professor Bal Virdee is Director of the Centre for Communications Technology research group. His research is in the area of microwave wireless communications encompassing 5G Mobile phones to satellite technology.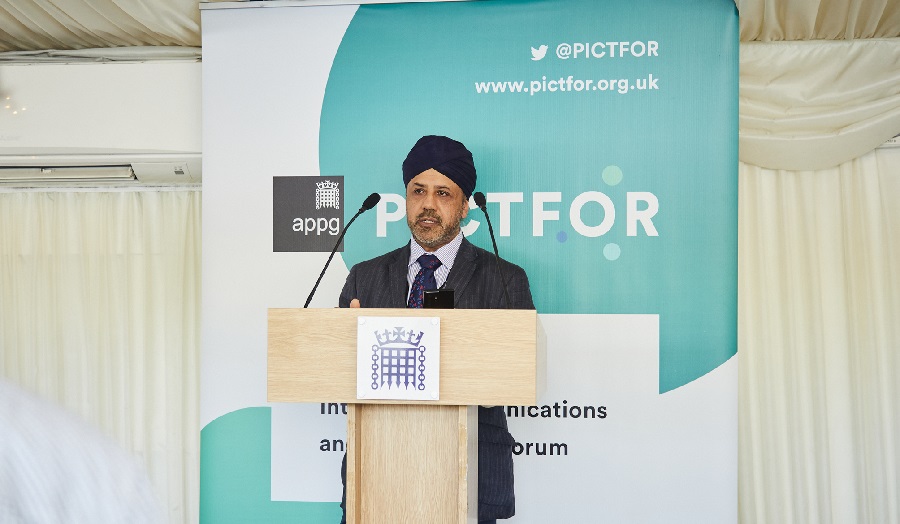 More information on: