Winner of annual printmaking award announced
The David Skingle Prize for Studio Practice in Fine Art Printmaking has been awarded to Natalia Nikoulina who studies MA Fine Art
The award was established in 2012 in memory of the late academic David Skingle who taught Printmaking at The Cass for many years, leading Fine Art Print Room in collaboration with Nigel Oxley and cementing an international reputation for the area.
Talking about the award and her, experiences in the print room Natalia who is from Russia said, "I am really delighted to be the recipient - I had expected it to be for a British student only!"
I have been studying an MA Fine Art, which was a big challenge for me. However, I have always been interested in art. My Bachelor degree is in Psychology, and I have an MA in Law. Last year I did a lot of prints, some of which I will exhibit at the MA Show in September. It will be two series of prints; one series exploring political aspects around us and the other about nature and flowers. I learnt how to do screen printing over the course of 2 years at the Cass print studio.
From my first day there I was fascinated by the studio and I thoroughly enjoyed working there. I especially like the calm and creative atmosphere. The teachers and technician have been very co-operative and helpful; many students who have come to the studio have also found it quite interesting. I think this should be one place most students of art should not miss out on! Even if the work does not always come out how it is expected, perseverance and patience does yield good results. "
Natalia's latest work will be shown during the 9 Rooms exhibition at the Cass MA Show from the 16-19 September.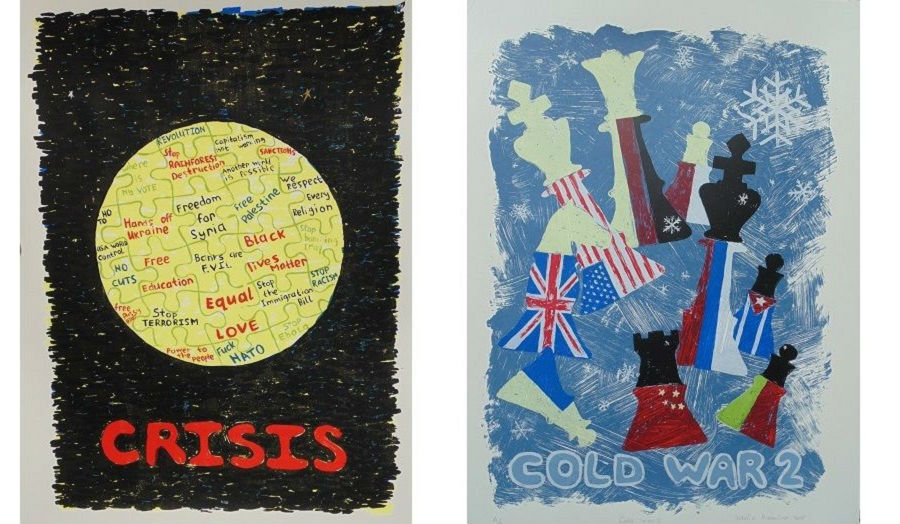 Recent news from The Cass