EVENT: Contemporary Design Studios in London
The Cass will be presenting the second in its series of public lectures on contemporary design on 20 February at 6:30pm.
Date: 16 February 2018
The Cass is proud to present the second in its series of forward facing public lectures on contemporary design.
Contemporary Design Studios in London will offer presentations by world-renowned design studios Gareth Neal, Glithero and Raw Edges. The three studios, which are all based in the capital, work with the most prestigious manufacturers, galleries, clients and institutions around the world. Each has a highly idiosyncratic approach to the broad nature of the design and making process, which in turn reflects the positive effect of cosmopolitan London as a breeding ground for imagination and innovation.
Guests at the event in The Wash Houses in Aldgate will have the opportunity to hear first-hand from these studios and discover how contemporary design studios work and find their audiences. The event will be followed by a drinks reception.
About the speakers:
Gareth Neal are fascinated by process, whether that be with traditional tools or the latest computer controlled router, combined with a fascination of historical techniques and aesthetics roots.
Glithero design product, furniture, and time-based installations that capture and present the beauty in the moment things are made.
Raw Edges create new typologies, by thinking how everyday surroundings might be enriched by the products we use and the objects we own.
This public event, organised by lecturer Peter Marigold and The Cass 3D Design area, follows the successful Kickstarter for Creatives event in November 2017. Contemporary Design Studios in London takes part during the Celebration Week, an annual opportunity at the Cass for students to present their work in progress to panels of expert critics from industry. Attendance is free but it is essential to book a place as the event is expected to be extremely popular.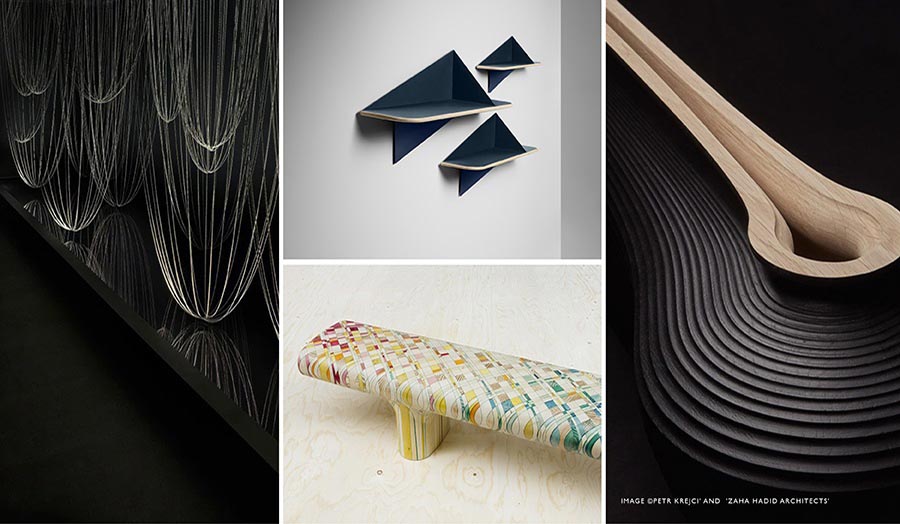 Event details:
Contemporary Design Studios in London
Date and time: 20 February at 6:30pm
Venue: The Wash Houses
Please book in advance for free via Eventbrite