Congratulations to the winners of the Big Idea Challenge
Find out about the innovative ideas which took home the prizes at London Met's annual enterprise competition, and the entrepreneurs behind them.
Date: 26 June 2020
The winners have been announced for the Big Idea Challenge, London Met's annual competition for entrepreneurs and enterprise, which looks to find the next big business, social project or creative endeavour.
Run by Accelerator, London Met's business incubator, the Big Idea Challenge gives winners in eight categories the tools to develop their business, and a shared prize pool of £30,000 to launch their winning idea. Previous winners have gone on to launch businesses which have created hundreds of jobs and millions of pounds profit.
The winners in each category were:
Consumer Products and Grand Champion
Ella Merriman with MERRI Intimates, an underwear brand offering sexy and comfortable organic cotton underwear for women who suffer from UTIs and thrush. "I am shocked and overjoyed to have been recognised in the Big Idea Challenge!," she said. "Being awarded 'Grand Champion' has given me such a boost of motivation and confidence and I am so excited to move forward."
People's Choice
Arlindo Almada with Smart Student Assistant, an app which acts as a personal assistant to students which he dubs "the Alexa for students." His advice to other entrepreneurs is "first you need to dream your paint, and then use it to paint your dream! Your idea is your idea and other people may not see what you see. But once you have your vision, it's up to you to make it a reality."
Digital and Tech
Maksym Brych with Lecture Scriber, an app which transcribes and records lectures at the same time. "This competition helped me to understand my idea better, as the process requires you to do a lot of research about market, customers, competitors and other things," he said. "The feedback which I received from judges helped me to understand that this idea can transition into the different industry."
Social Impact
Nisha Taylor with Inclusion to Thrive, a company focused on increasing the retention rate for university students among those from lower socioeconomic backgrounds, which offers financial literacy training and low-interest loans. She said, "I came up with this idea as I saw many students struggling. To be recognised at the awards gave me a sense of achievement having my idea recognised by the judges. This type of process builds your confidence and inspires you to take continued action to progress and develop the business idea. To win the completion propels you to get into action mode and motivates to put in the work towards bringing the business to life."
Creative
Lionel Giordano with TDI (the Drafting Instrument), a reusable, sustainable drawing tool for architects and creatives. "The amazing feeling of winning the Big Idea Challenge creative category, made all the hard work worthwhile," he said. "I had wanted to do this for a long time. Entering the Big Idea Challenge helped me focus and invest time efficiently into developing my idea."
Food for Good
Ruth Baidoo with Ruthy's Best Shito Sauce, delicious sauces inspired by her home country, Ghana. Ruth lived with her grandma in Ghana who often took her to local markets where she discovered an amazing world of fresh exotic spices and natural ingredients as well as learning unique recipes that have been passed down through generations. This is where she was inspired to create her sauces, a delicious blend of a few natural ingredients and a hint of hot spices. A percentage of the profits go to a programme to help women affected by sexual violence. Ruth said: "Being recognised in the awards makes me feel inspired and motivated to do more. By going through the process I was able to improve my pitching skills, refine my business plane and understand my target market better. Winning the competition has helped me to believe in my business idea even more."
Staff
Alex Chrysikos, Senior Lecturer in Cyber Security, with Soundshare, a music app for sharing music with everyone via Bluetooth. He said: "Ideas are important as they are responsible for progression. There are no small ideas and all ideas have the potential to make our world better. We are looking forward to start. A big thank you to the accelerator team for their support and guidance!"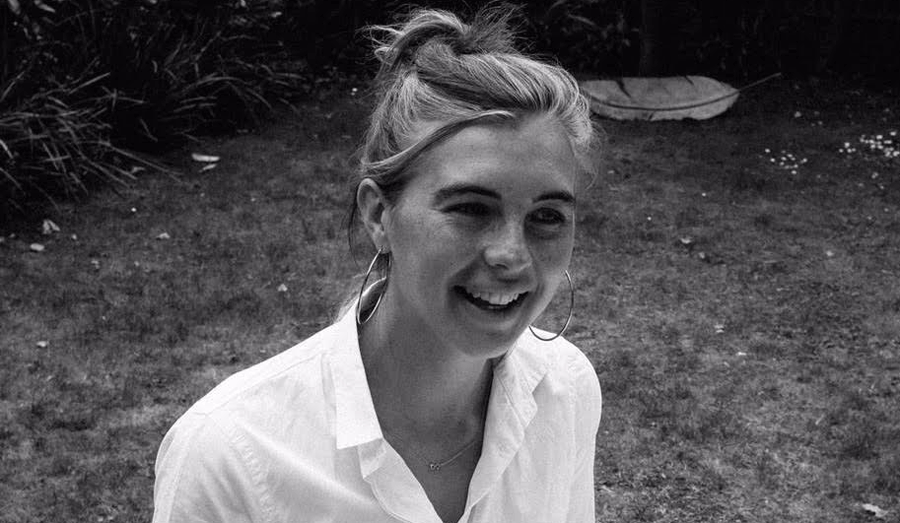 Pictured: Ella Merriman, founder of MERRI Intimates - the Grand Champion of this year's Big Idea Challenge