Group photography exhibition curated by Heather McDonough for Photomonth.
Exhibition extended to Monday, 30 November
Come and meet the artists in The Cass Foyer Gallery and learn more about the work featured in this exhibition on Monday, 30 November, between 4:00pm – 8:00pm.
Have tea, cake and wine to celebrate this excellent collection of work!
CoAxial |kəʊˈaksɪəl: adjective
having a common axis
Brought together and curated by Heather McDonough, this exhibition seeks to find connections and threads of different artists. It presents works that have history, place and intrigue.
During Photomonth, The Cass is pleased to present CoAxial, a playful yet thought-provoking exhibition of photographic works, projections, sculpture and installations by 12 artists from the UK, USA, Mexico, Italy and Germany.
This group of artists revolves around a common axis—the sense of Home: a constant; a conduit of memory, of shared threads that pull us back to a place and time; the point in the familial scenery on which we focus. It brings together ideas around landscape and memory, on disappearance and roots.
Exhibiting Artists
Susan Andrews
Jacquline Daly
Robin Grierson
Fiona Yaron-Field
Cecilia Hurtado
Anna Krieps
Rosy Martin
Heather McDonough
Roy Mehta
Lisa Rigolli
Adele Watts
Mick Williamson
For more information, details of exhibition events and to obtain press images, please contact:
heather@lostgloves.com.
Tel: +44 (0)7899 870984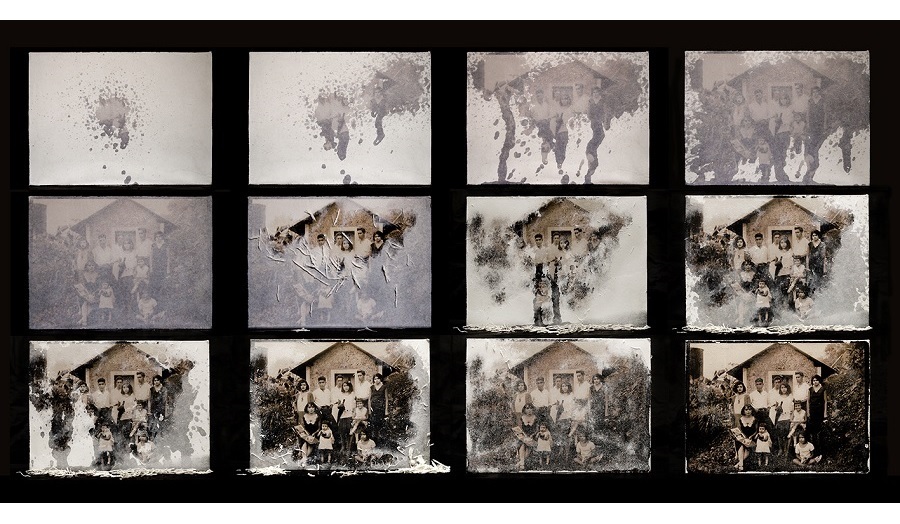 News details
| | |
| --- | --- |
| Dates | 6 - 27 November 2015 |
| P.V. | 5 November, 5.30pm-8.30pm |
| Venue | Foyer Gallery, Central House |