Celebrating the Class of 2020
This year's graduates were invited to attend virtual events to celebrate what they have accomplished in such extraordinary circumstances.
Date: 09 December 2020
Just under 3000 new graduates were invited to London Met's virtual celebrations this week, which took place on 8 and 9 December.
Students who have recently completed their courses were invited to the special events, which featured video messages from Vice-Chancellor Professor Lynn Dobbs, Deputy Vice-Chancellor Professor Donna Whitehead and a number of special guests and alumni.
These included drummer from the Libertines, Gary Powell; actress Maime Mccoy; Labour MP for Tottenham David Lammy; justice campaigner and founder of the Stephen Lawrence Foundation, Baroness (Doreen) Lawrence of Clarendon; activist and London Met alumna Gina Miller; and Shadow Secretary of State for Women and Equality, Marsha de Cordova.
Professor Dobbs welcomed the graduating class, saying, "it is my pleasure to join you today at our virtual celebration events and to raise a toast to your successes.
"The world you are graduating into looks very different from when you first started your courses. The pandemic has changed the way we live, work, study and socialise. It is certainly the most significant challenge the world has faced in my lifetime.
"But it has also become clear that adversity breeds opportunity. I'm sure each of us can think of things we've learned over the last year that we otherwise may not have had the impetus to learn, as we've worked to find new, innovative ways to keep going through difficult circumstances and to support one another to thrive as well.
"Every one of you has had to adapt continuously throughout the year, and through this you have shown your strength and perseverance. I know that you have all overcome significant challenges to complete your studies and get here today. I am so proud of each and every one of you."
Professor Whitehead reiterated this message, telling the graduates, "I have so much respect for the incredible determination you've all shown to be here today. But don't forget to thank the people that helped you get here; your fellow students, your teachers, your friends and family, and the staff who have helped you along the way."
She then asked the graduating class to continue to let London Met know about their successes as they progress through life.
"We love hearing from our graduates about what they've achieved," she said, "like Olivier Assoua, who studied Film and Broadcast production here who has just released his first feature film, The Eagle's Nest, which has been shown at a number of international film festivals; or Creative Writing graduate Warsan Shire, the first Young Poet Laureate of London whose poetry features heavily on Beyonce's Lemonade album; or Monika Marinova, who has just won the Young Talent in Architecture Award - a national prize that has been taken home by a London Met grad in the last two out of three years.
"Our graduates have gone on to be leading figures in policymaking, business, finance, the creative arts, architecture and industry - as a London Met graduate, you will play an important role in the recovery of the country.
"We have every faith that you will accomplish great things and do your University proud. We can't wait to see what you go on to achieve."
These virtual events are not designed to replace graduation ceremonies, which anyone who has achieved the fantastic feat of gaining a qualification deserves to experience in-person - these will hopefully be able to go ahead at the Barbican as usual in 2021.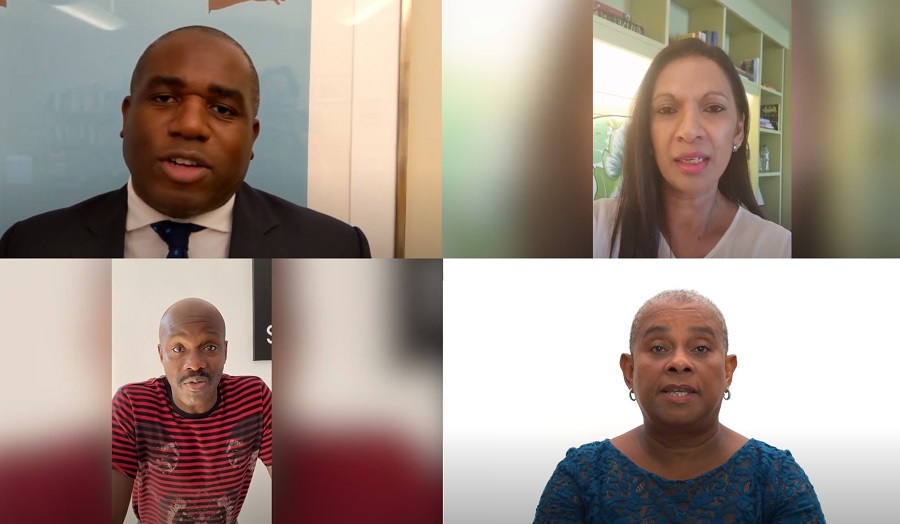 Pictured: some of the special guests who gave video messages at the virtual celebration events.

Clockwise from top-left: Labour MP for Tottenham, David Lammy; activist, lawyer and London Met alumna Gina Miller; justice campaigner and founder of the Stephen Lawrence Foundation, Baroness (Doreen) Lawrence of Clarendon; The Libertines' drummer, Gary Powell.